We wanted to share some of our most memorable moments of 2020.
If we do not have the depths, how do we have the heights?
This year has undoubtedly been like no other. We have experienced extreme highs and extreme lows and it feels like we are all ready to say goodbye to 2020 and make way for a new year and all that hope it brings.
Starting a business at the beginning of a pandemic might have been one of the worst decisions to make, but as Christopher Robin said to Pooh; 'You're braver than you believe, and stronger than you seem, and smarter than you think.' It hasn't been plain sailing and there have definitely been moments of wanting to give in, but we are so glad we made it this far and hope we can grow this little seed we've planted to bear more fruit in 2021 and continue to support our local people.
We can't quite believe that since launching in May this year, we have published some 200 articles, worked with over 70 local businesses, given away 25 amazing prizes worth €1000s of euro's, reviewed some yummy restaurants, met some super interesting people, experienced some brilliant local activities and reached over 200K people with our campaigns promoting seriously important messages for our islands community.
In true GITH style, we want to end the year with some joy by highlighting some our most memorable moments so far…
Ta mena EstATE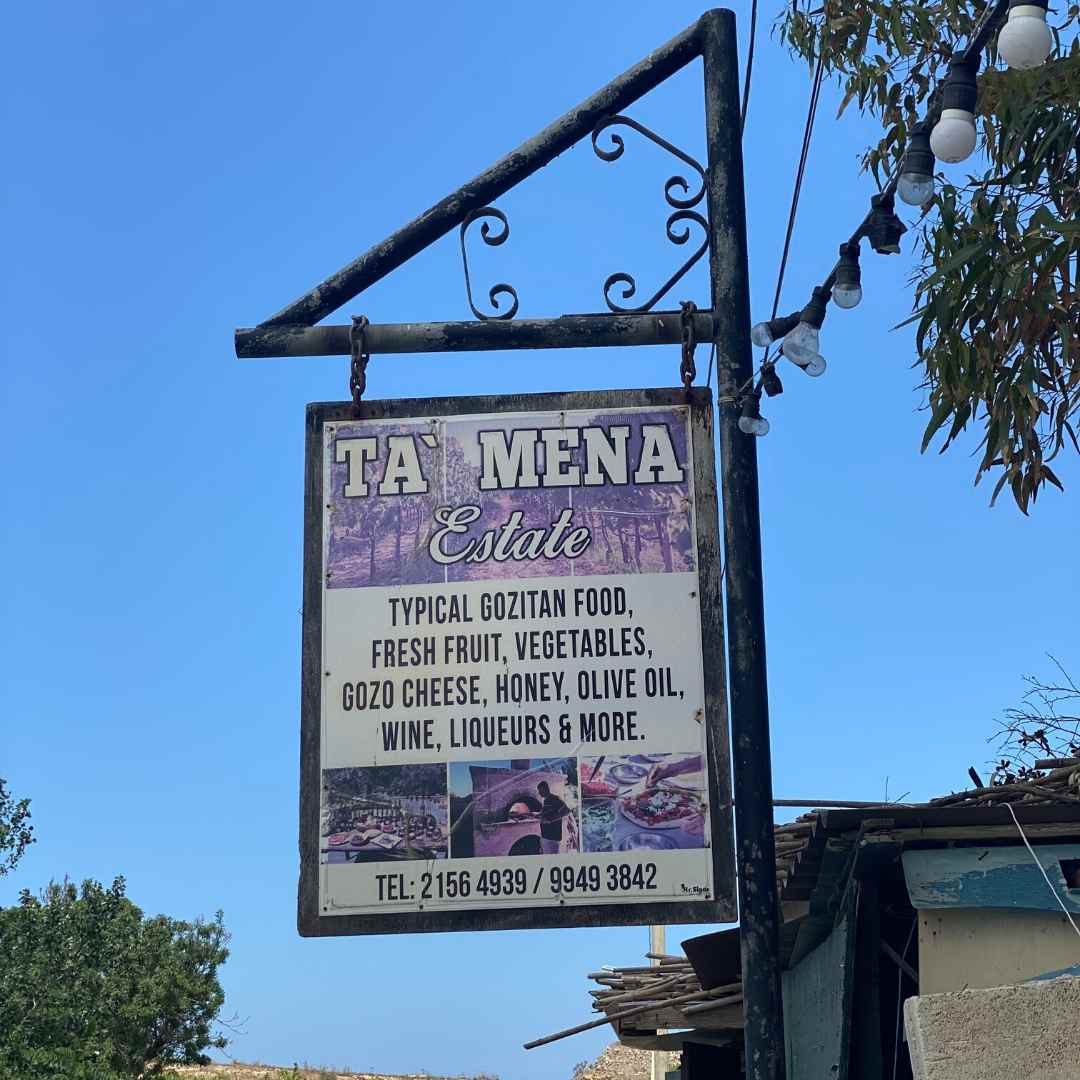 In spring we were blessed to spend some precious time with Joe Spiteri and experience first-hand the treasures of Ta Mena Estate. Together we walked the land, totally captivated by Joe's words, as he showed us the tragic impact the pandemic had on his business but also the bigger picture and unmistakable urgency to help farmers preserve the land for a more sustainable Gozo.
Read the feature and watch our film here.
coMPETITIONs-A-PlENTY!
We've absolutely loved hosting competitions this year and it's clear that you love it too! Not only have we met some amazing people on the island who run awesome businesses, but we've also been able to make countless people smile when we pass on the fantastic prizes. We've given away everything from overnight stays, spa days and fresh bouquets and we look forward to giving away a whole lot more in 2021. Be sure to subscribe though!
Read about The Great Gozo Giveaway here
overnight at 39 St. George
As part of the first Great Gozo Giveaway we collaborated with the gorgeous boutique BnB 39 St. George and were invited to spend a night. The penthouse has a private courtyard with an incredible birds eye view of St George's Square. Since Gozo was taking some beauty sleep; an empty square and visiting a silent Cittadella for sunset made for some truly unique and memorable Gozo experiences. We really do live in a wonderful place don't we?
Read the article here.
sonia Xerri & Zeppi's pub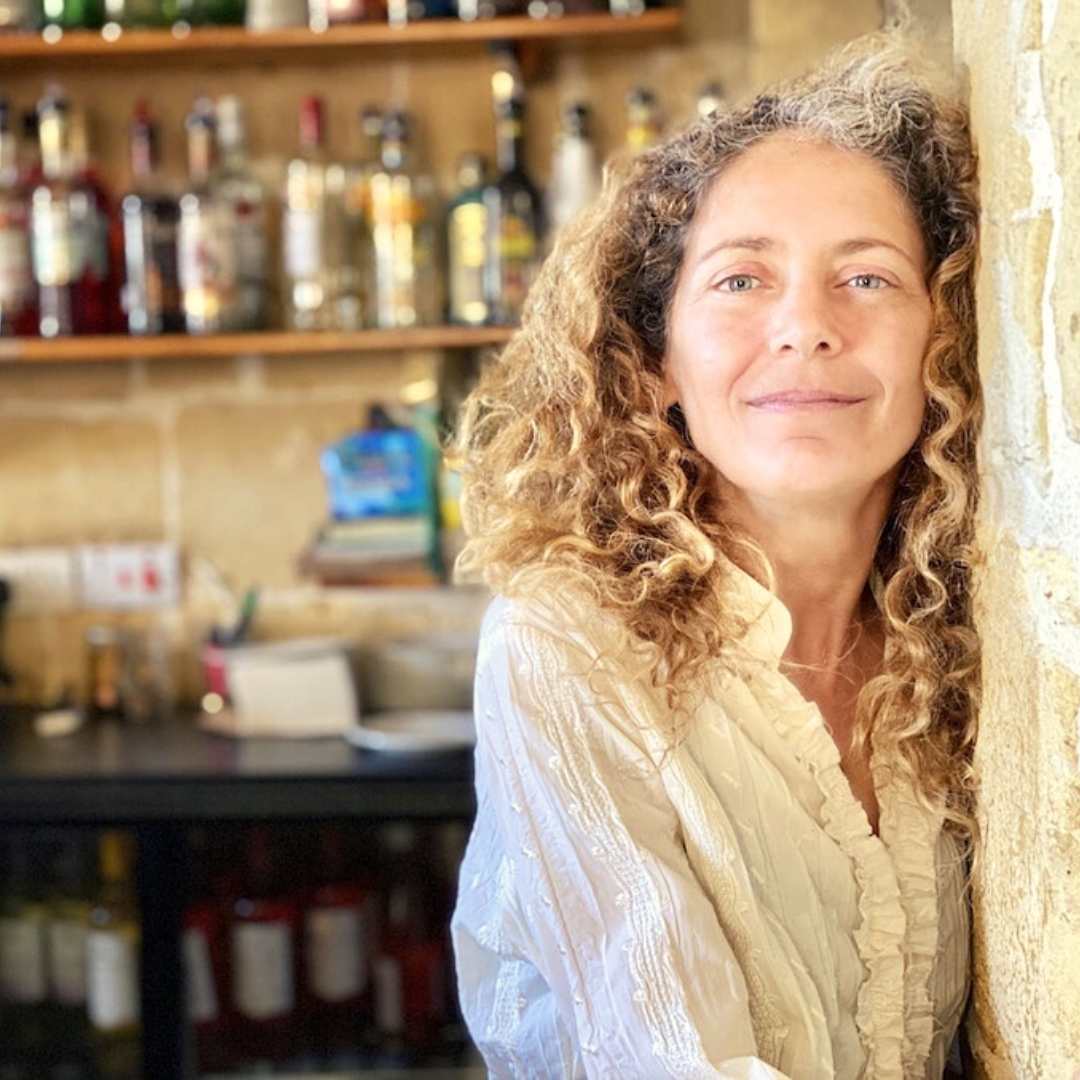 Meeting the wonderful people on Gozo and telling their stories is always an honour and Sonia at Zeppi's was no exception. Unwrapping the tales this beautiful old music bar has hidden in its walls was a pure delight. This very conversation no doubt lead to a wonderful friendship and the beginnings of a new project, Backdoor Jam where GITH is excited to be partnering with Sonia and Keith Anthony to bring you the islands first-ever YouTube series and simultaneously offering local musicians a much-needed stage to entertain us and do what they do best. It begins on 11th January. Subscribe to the channel and support your local live music scene.
Read Sonia's article here. Read about Backdoor Jam here.
JOYRide to comino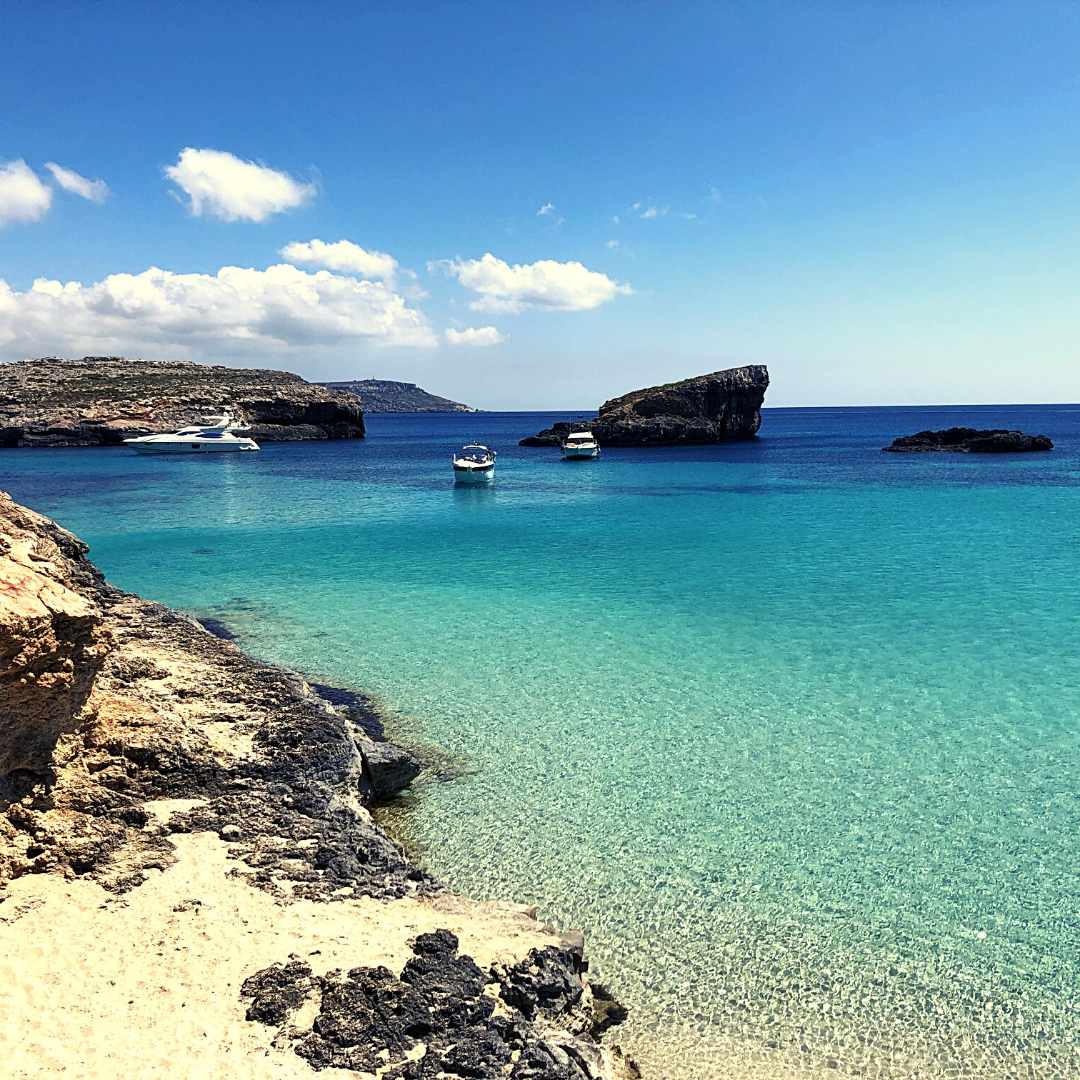 As part of first Great Gozo Giveaway we set off to explore a deserted Comino at the beginning of Covid, with the awesome Joyride Watersports team. A once in a lifetime opportunity to experience this haven in utter peace. The day was breathtakingly beautiful and we soaked up every single moment! 2020 had so many environmental silver linings, allowing places of astonishing beauty like Comino to be as nature intended. What a treat.
Read the article here.
MEETING PENNY DIX
Sometimes you are just meant to meet someone and planetary Penny Dix was most definitely one of those people. Penny has championed GITH since the early days and has given her precious time and support where it's needed most. Having her as our resident Astro-coach is not only a huge advantage for us and our readers but also an utter privilege. We have learned and will no doubt keep on learning from her knowledge and experience. Much more to come from Penny in 2021.
Watch Penny's Interview Here
GITH clean up #1
Read all about it here
Mulino restaurant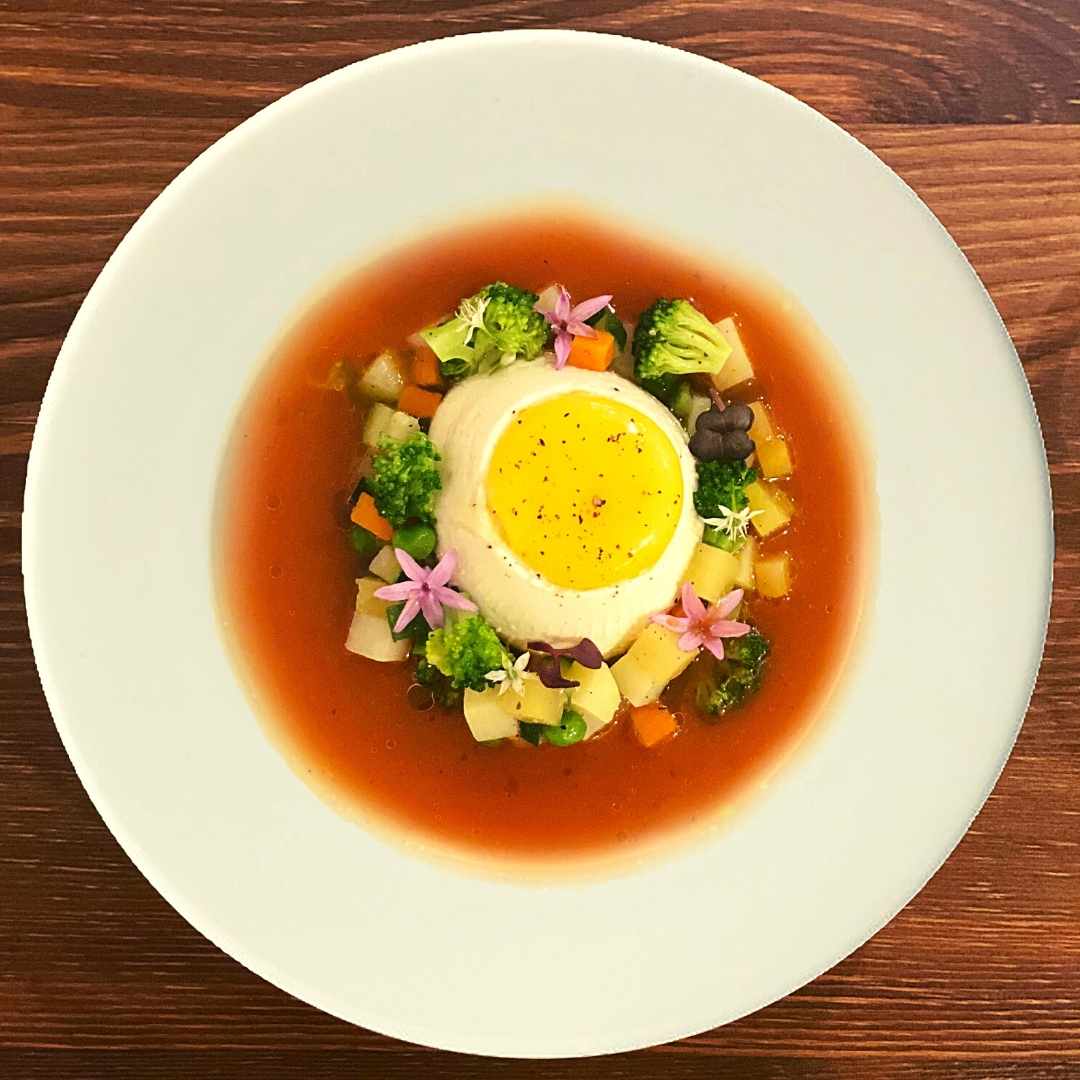 Being absolute foodies, we were overjoyed to discover the delights of Mulino. If you haven't experienced this first-class restaurant we suggest adding it to your dining wish list. They give you plenty of reasons to visit as their exciting menu flows with the seasons. As one of GITH's PR roster clients, it's been an absolute pleasure working alongside this team to bring you all the reasons to book again and again! They are definitely one to watch in 2021.
Read all about it here
Catherine Mia Making Art
One of the best things about this job is meeting people like Catherine. We were invited into this super skilled artist's home and got to scratch the surface on the workings of her crazy studio and her even crazier but rather wonderful mind! Catherine's work is colourful, clever and courageous and she works on recycled surfaces to breath life into old furniture. What is not to love? Check out her work!
Watch The Interview Here
pink october campaign
GITH were bowled over to turn Pink in October whilst supporting such a worthwhile charity. We had fun tracking the campaign over Gozo (and Malta) and seeing landmarks and road crossings turn pink whilst reminding our readers that facing our fears and undertaking regular check-ups can save lives. We look forward to working with the Pink October team again next year.
Read all about it here
hulaween pineapples
At GITH HQ we do things a little differently and with that came switching pumpkin carving for pineapples and Hula-ween! In case you missed them this is Peppi and Pietra. However, we didn't stop there… hours were spent driving around Gozo on a very windy day (not ideal for keeping the candles lit!) photographing this wicked duo at iconic Gozo landmarks all in aid of a guessing game. Hope you enjoyed taking part, who knows what we'll do next year!
Make a pineapple cocktail perfect for Christmas. Click here for the recipe
Christmas at country Terrace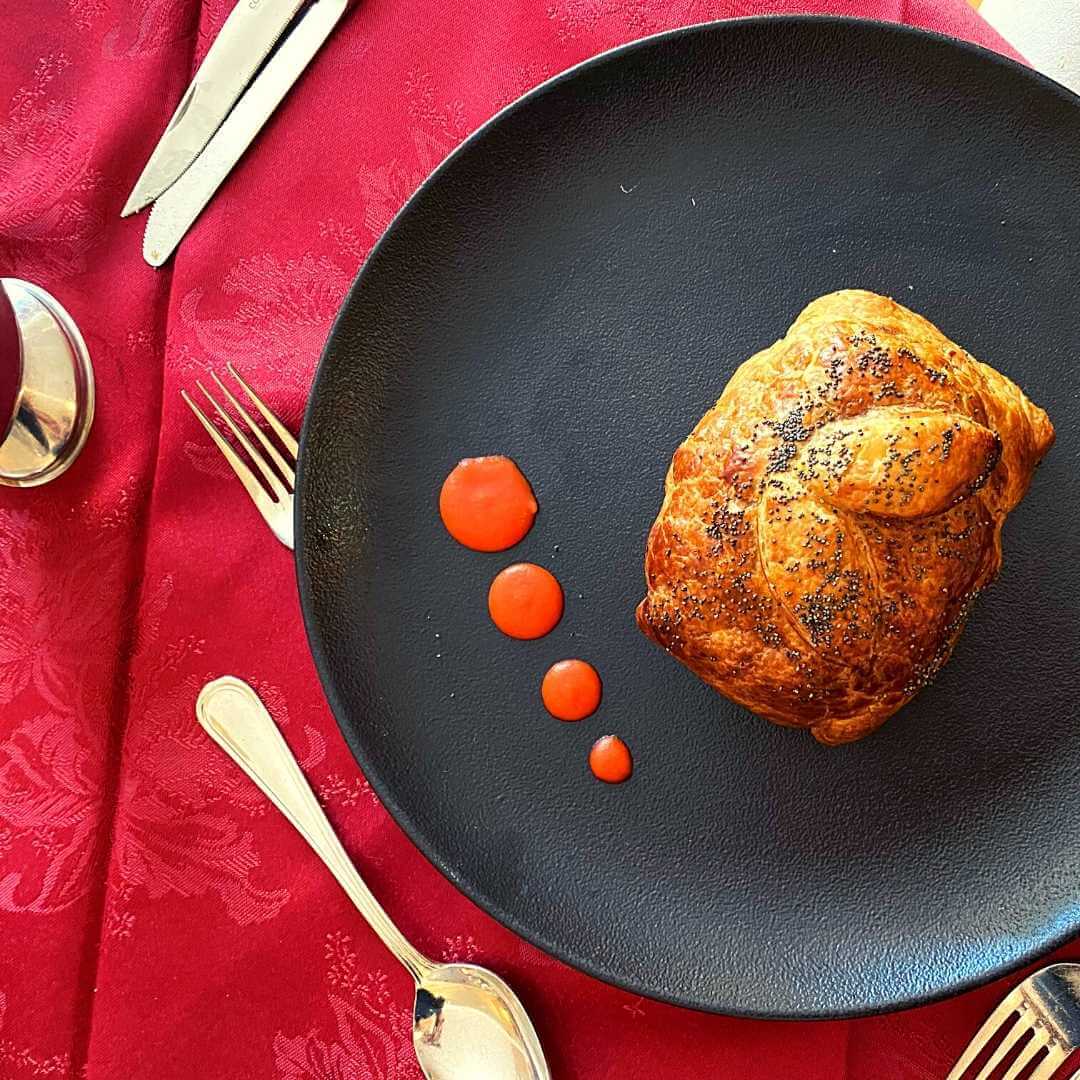 Our Christmas celebrations started on 1st December with the most joyous afternoon at Country Terrace. The experience was full-on 5D festive and we savoured every last bite! We are still talking about this knockout Beef Wellington and will do for years to come. Getting to know and working with Joseph and his team over 2020 has been incredibly rewarding and we look forward to bringing you much more Country Terrace action in the future.
Read The Article Here
We really hope you have enjoyed our posts as much as we have enjoyed experiencing and writing them. We are truly grateful to all the people we have worked with and look forward to more in 2021. Wishing you all a very Merry Christmas and wishing all our readers a very Happy New Year.