Home Sweet Home. Save Money, Buy Consciously And Be Kind To The Planet. Boom!
We are so pleased to be introducing Katia Camilleri to the GITH Contributors team. Her amazing Insta feed and passion for all things home caught our attention and we are really looking forward to sharing what she has to offer through our brand new Home Sweet Home series.
We asked her how it all started;
"Malta and Gozo are slowly understanding that buying secondhand is cool and home décor is no exception. We are looking for pre-owned items and vintage pieces that honour Maltese tradition that can be salvaged or repurposed to give them an all-important second life. "
Have we got your attention? So where do you buy such wonderous pieces?
"You can try your local car boot sale, a charity shop, Facebook Marketplace, or the famous Birgu Market, and be prepared to have the time to hunt through and bring an open mind." Katia Says.
Here are some top tips to help your search from local homestyle influencer, Katia Camilleri.
1. Ceramic or Glass Vases
Ceramic or glass vases are an essential décor piece to use for styling your home. Buying ceramic vases can tend to be quite costly, and buying them second-hand is a budget-friendly option. A current trend that has gone viral on social media, is the method of using old vases and painting them over with oil-based paint mixed with baking soda. This will give the effect of a rustic ceramic texture or terracotta, giving a second life to an ugly old vase. Therefore, apart from looking for the perfect vase, you can opt to look only for the shape of the vase that would fit your style, and then change it up by using the viral DIY.
2. frames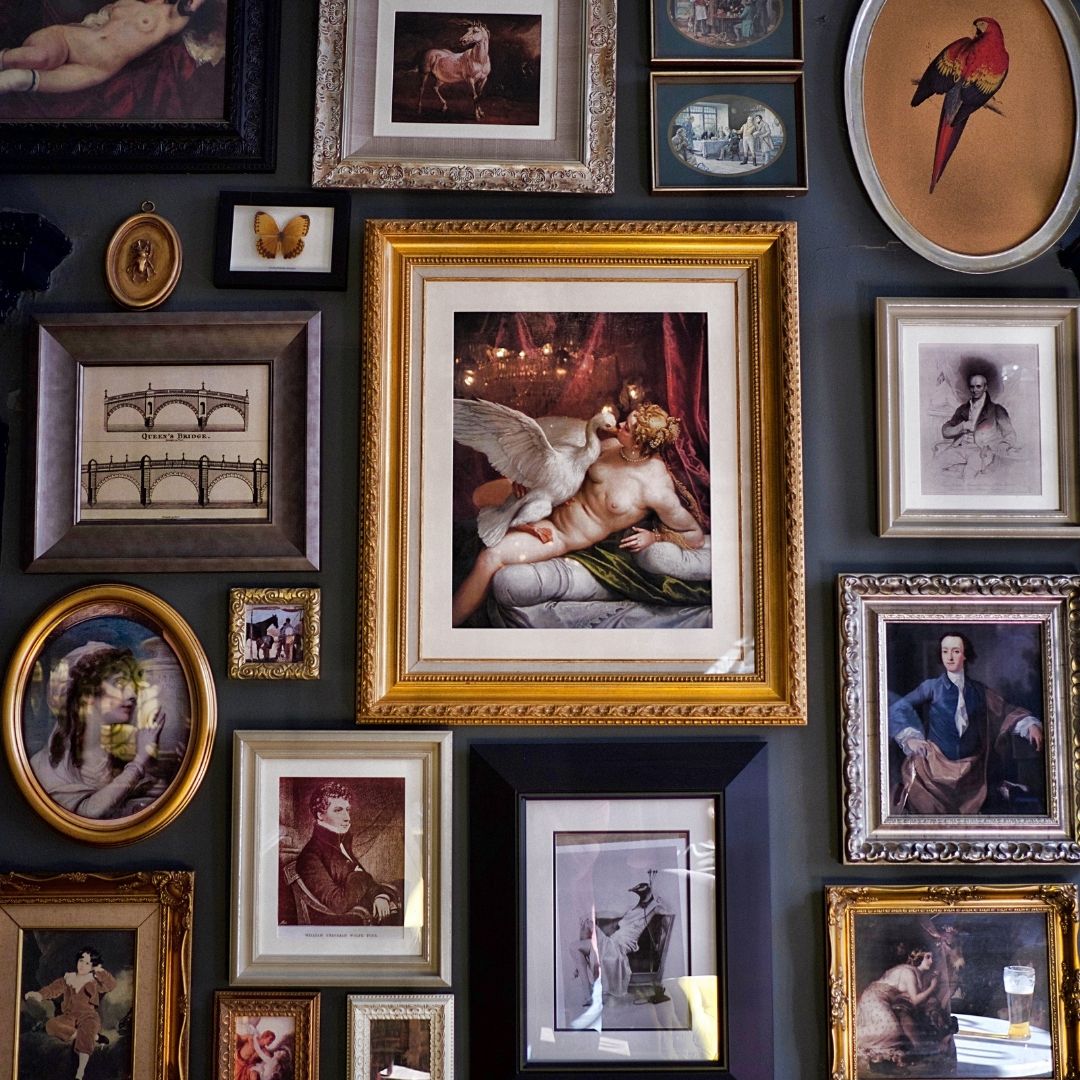 Frames may seem an obvious item to purchase for your home, but it is an essential décor piece that you may require in quantity and thus can also be costly. Thrift shops tend to sell their frames with the paintings included, therefore never underestimate a good frame over a bad painting. You can always remove the print or painting, as long as the frame itself fits your style. You may find a mix of vintage gold frames that have come into trend recently or wooden frames.
3. mirrors
This may not be everyone's favourite item to buy from a thrift shop, however, vintage mirrors are having a comeback nowadays. The worn-out look is also on-trend at the moment; therefore, you do not need to look for the perfect mirror for this one. Also, you may find mid-century modern styles which are also on-trend at the moment for a fraction of the price sold in the market.
4. candlesticks
Add some character to your home by looking for vintage candlesticks holders, in brass or silver. Mixing the old with the new is the perfect way to warm up your space and you will definitely find these at the thrift shop. Mix and match different heights on a mantelpiece or place them over a dining table to balance out your table setting. These are so versatile and go with any style of your home.
5. furniture
Sourcing unique finds, whether it be a vintage armchair or a mid-century modern coffee table is so much fun. There's a huge selection of furniture on Facebook Marketplace, which is an easy one-stop-shop to look for second-hand items. Search for the ever-popular 60s favourite, GPlan, or scour the pages for exclusive 80s style rattan. Remember you can always repurpose or reclaim pieces of furniture and give them a brand new life.
6. trays
Trays are not just for serving! Whether brass, wooden or ceramic, layer them on your dresser or sideboard for a real eye-catching interior statement.
7. lamps
Table lamps are the perfect statement piece to elevate your space. Statement lamps are often pricey, so buying second-hand bases is the best option. Similar to the ceramic vases, you do not need to look for the perfect pattern of the lamp as you can always change it up by painting or spraying over the base.
Katya Camilleri is an interior design enthusiast with a passion for all things home. She spends her spare time building a library of interiors ideas and sharing them with us. Find her on Instagram @houseteneighteen Email her at houseteneighteen@gmail.com