Keep track of the Moon phases with this elegant and minimalist Moon Calendar for 2023
Available For Download Now For Just €10.
Understanding the phases of the moon and working with her cycles will help you realign with the power of nature, organize your life, reawake your intuition, and manifest your intentions and goals.
Using this handy Moon Calendar handmade in Gozo you will get prepared for the coming year, harness the power of the moon and live with intention and purpose.
Raising your awareness and keeping track of the dates of the Full Moon, New Moon, 1st and 3rd Quarter Moons, and the Moon and Solar Eclipses each month will help you plan your days accordingly and help you live a more conscious way of life.
Place it in a frame or tack it to the wall in a place you will see it most.
Your download is a high-quality black print that can be printed professionally or on your printer at home. We suggest printing professionally (A3) and choosing a frame of your choice to display beautifully where you need it most.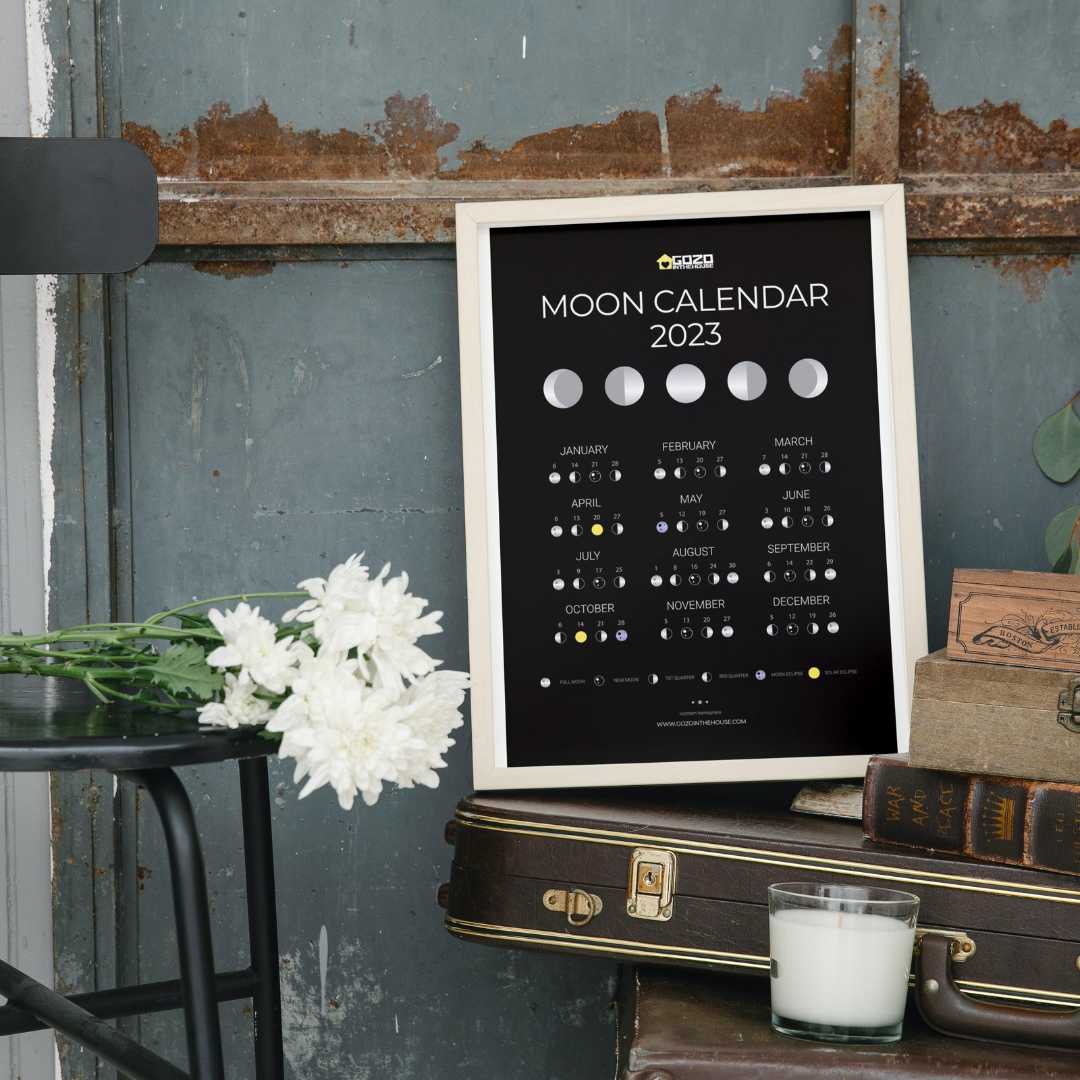 Buy Your Calendar Online Here.
Full Moon Astrology Reports
Join Us Every Month On Facebook
Every month we present a Full Moon Livestream with Penny Dix, our Resident Astro Coach who shares her insights for the coming month on our Facebook Page.