Local, sustainably-made, meaningful Christmas gifts found in Malta & Gozo.
This Christmas, make environment-friendly buying choices whilst supporting local artisans and businesses.
Each year we showcase some of the best sustainably-made products you can find on Gozo and Malta so you can buy consciously at Christmas. Once again we have teamed up with Coral Shopping to highlight some of our favourite gifts including some from our very own Gozitan artisans found at Ta' Dbiegi Artisan Village.
Gozo Weaving & Creations, products from €30
Cotton Rugs by Francis Vella, from €25.
Gozo Pottery Barn, products from €30.
For the Ocean Lover in your life…
The Ritual Supply shop in Xlendi is a super little boutique store selling indi brand concessions for lovers of the sea. Check out these super swim suits – perfect for low-season swimming..and we couldn't resist these little swim shoes! How cute?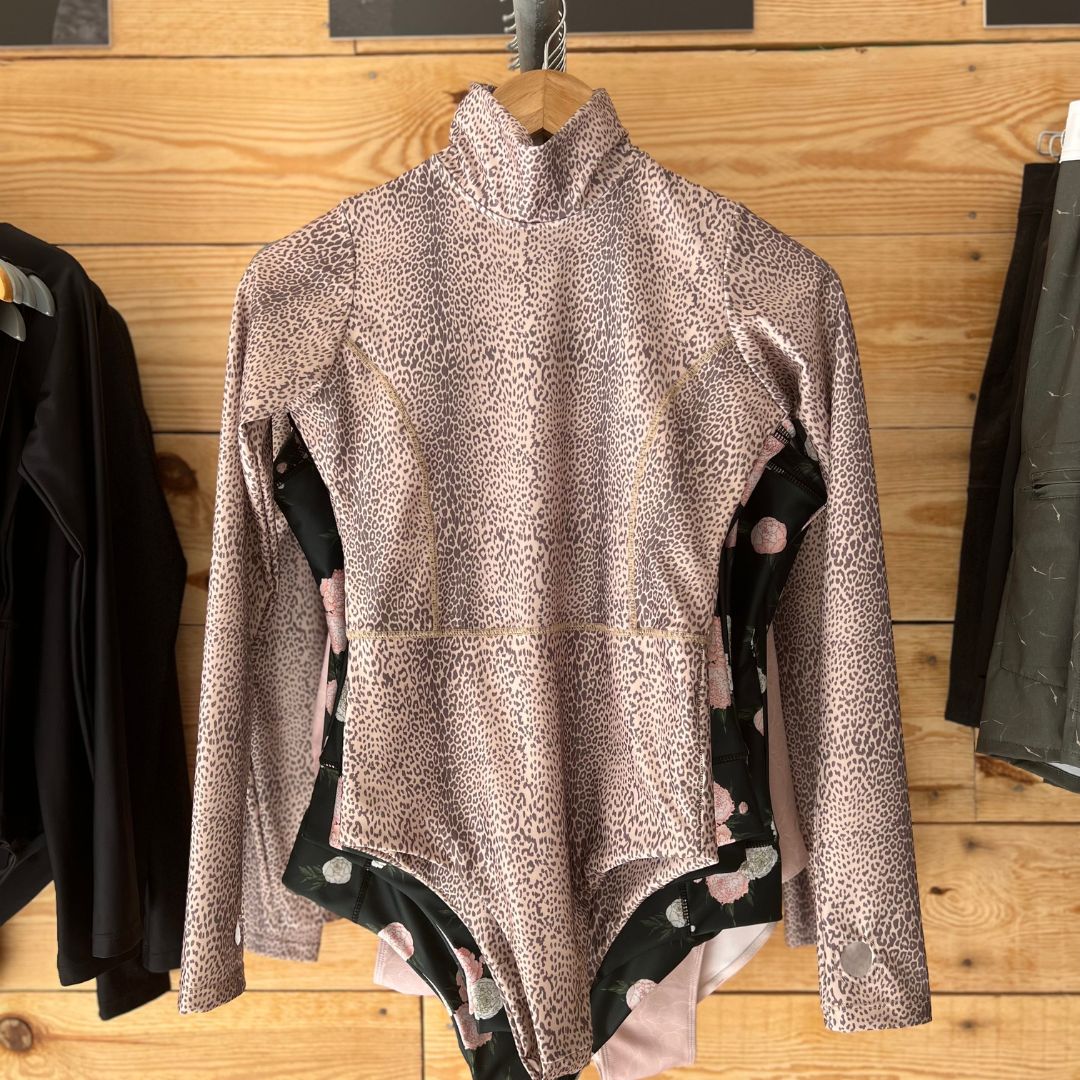 Christmas Hampers
Everyone loves a hamper at Christmas. Whether you are buying for family or friends, or even your work colleagues, some of your favourite independent shops offer a fabulous selection of hampers throughout the festive season.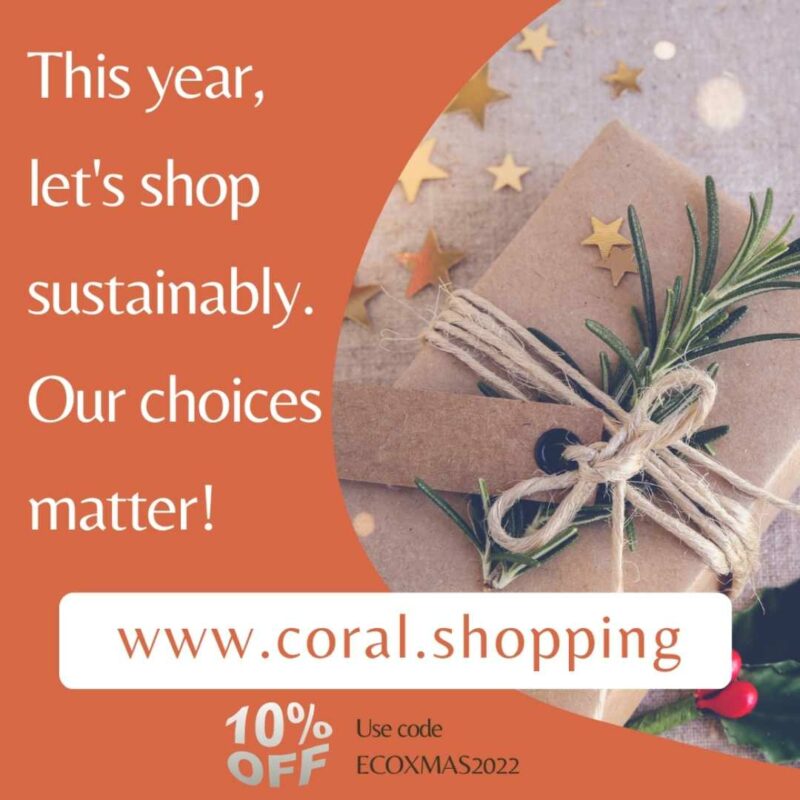 Coral Shopping: Special offer for GITH readers ECOXMAS2022 for 10% off on all purchases with a minimum of €25. (valid till 31.12.2022). For more innovative gift ideas visit www.coral.shopping – the only online marketplace where you can find a large selection of genuinely, approved eco-friendly products. With every order, Coral will plant a tree in your name around the many children's playgrounds around Malta and Gozo.
Mock-Layer Banjo Top (3-8 Years) – €28.38
Usually, clothes are one of the most frequent gifts, many of them are much more polluting than we can imagine, so why not give a different stylish t-shirt made of organic cotton built to last and suitable for the whole season?
Hand-Knit Fabric Jewellery Set – €18.00
It is a sustainable piece of jewellery, soft to the touch and lightweight, to be worn comfortably over casual or business attire. Uniquely designed and meticulously sewn, this handcrafted piece of jewellery enhances minimal clothing and highlights a delicate style. This is a great gift for someone who appreciates original, unique and handmade products.
Ivi May Home Diffuser (Pomegranate e Cassis) from €28.00
This fruity blend of blackcurrant (cassis) and pomegranate brings together two unexpected fruity scents, emitting a vibrant, sweet aroma that brightens and uplifts the spirits. It is made from non-toxic, non-flammable and eco-friendly ingredients which have the ability to carry the fragrances over a long period of time. Packaging is fully recyclable and environmentally friendly.
Barbology London Vegan Men's Survival Gift Set – €20.50
A perfect gift for him, an incredible set consisting of a shampoo, oil, conditioner, and face moisturizer plus a bamboo wooden comb. These are products with 100% natural ingredients such as Tea Tree Oil, Jojoba Oil, and Argan Oil, a multipurpose cleanser that helps to wash away dandruff and impurities in hair or beard. Suitable for all skin types.
Handmade Shopper Bag, €25.00
Do you know someone who's into sustainable fashion? Perhaps someone passionate about thrifting and pre-loved and vintage? This is the perfect gift for them. A locally handmade shopper bag with beautiful decorative Maltese tile patterns – 100% upcycled.
TAPP Water Ecopro Compact Water Filter – from €49.00
With the TAPP EcoPro Compact easy-to-install water filter, you will instantly get pure, healthy and great-tasting water straight from your tap, knowing that your drinking water is free from contaminants, chemicals, and micro-plastics and that healthy minerals have been retained. Think of all the plastic bottles you'll avoid! A must-have for every kitchen.
Triclimb Climbing Frame from €35.00
Perfectly formed to encourage children to stand, climb and conquer at their own pace. Triclimb naturally inspires confidence and builds strength in your little ones as they reach new developmental stages. Each step on the ladder signals a new achievement and a new goal. Made with certified sustainably-sourced wood.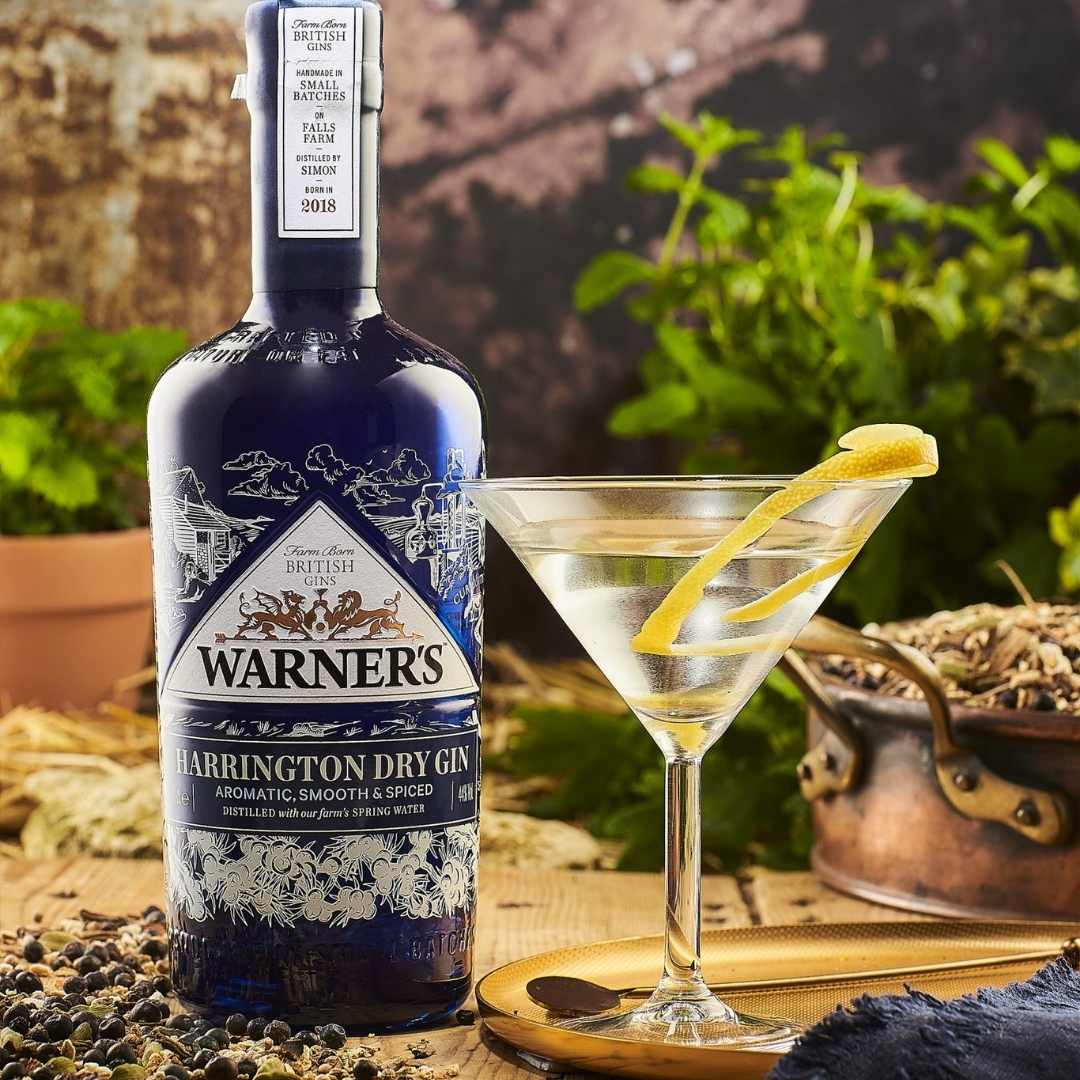 We all have that someone who prefers a nice bottle! What's special about this gin is that it is made with 100% natural ingredients. No nasty artificial stuff. Warner is a conscious business, ensuring a minimal environmental footprint and safeguarding the planet's natural resources.
Double Chocolate CheeZecake – from €32.00
Need a cake for a dinner invitation? Hit the right button with this delicious vegan cake. You can never go wrong with chocolate, right?
Maltese Honey Full Body Advanced Pack – €120
This Maltese honey full body advanced is a unique, all-in-one package containing facial and body cream moisturiser, face toner, face cleanser and face mask. Made locally with Maltese honey and combined with the benefits of the beautiful Maltese island's nature, they will leave your skin feeling refreshed and rejuvenated!