Ta Mena Launch Limited Edition Wine, Selene In Honour Of Father Joe.
Only 130 Bottles are Available. Buy Yours For €42
Selene is a limited-edition wine launched this weekend by Ta Mena. It is specifically dedicated to Joseph Spiteri. With only 130 bottles made, and each one numbered, these will surely fly off the shelves this festive season, plus it comes packed in a Ta' Mena Box and its own Selene Sleeve.
In ancient Greek mythology and religion, Selene is the goddess and the personification of the Moon. The label on the back of the wine bottle reads as follows;
"Joseph Spiteri had many cultural passions, from art and music to cuisine, however, his love for wine-making was second to none.
Selene is a celebration of his life and a tribute to his dedication and hard work; made solely from handpicked Gozitan Tempranillo grapes, pressed using traditional artisanal methods. Boasting a vivid ruby colour, it is matured in French Oak barrels for just 6 months.
A worthy continuation of what our founding father created. Selene is the first new Ta' Mena wine since he sadly passed in 2021. Now it's time to stop reading, raise a glass, and as Joe would often say, "Cheers, Saħħa!'"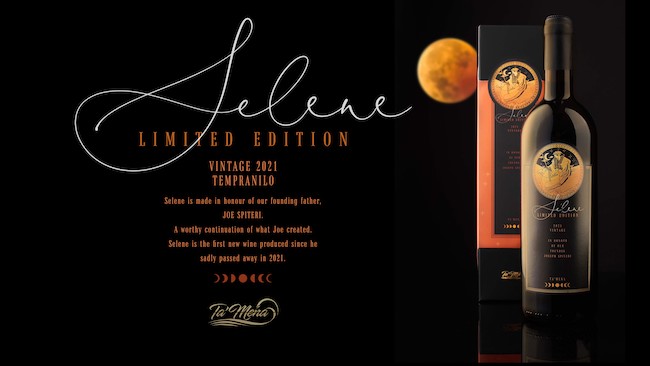 To buy your bottle of Selene, contact Ta Mena directly at info@tamena-gozo.com or by phone, 79564939. Head to our Instagram to win a bottle!