Meet Our Team
Gozo In The House Is A Digital Portal Promoting The Island Of Gozo. We Offer Branding, Marketing, Content Creation To Local Gozo Businesses & Destination Management Services To The Events Sector.
Run by a small team who have chosen Gozo as their home, we mix our passion for the island with purpose, utilizing decades of marketing experience to unite, promote, and represent Gozo businesses in one online space whilst showcasing all that glorious Gozo has to offer.
Andrea Britton
Founder, CEO, Editor-in-Chief,
Andrea is a Brand, Events, & Marketing, Consultant. She has also had a successful music career spanning 30 years. GITH is the result of her combining experience, passion, and soul purpose. She's a visionary Piscean with a rising sign of assertive Leo. She believes in sharing stories, adding value, and the power of collaboration.
Claire Mahy
Digital Assistant & Wellbeing Chief
Claire is a qualified Nutritional Therapist and lives and breathes all things Wellbeing. She has a keen eye for detail and superhuman understanding skills when it comes to the needs of others. Claire is an instinctive Virgo with a rising sign of unstoppable Scorpio. She believes in listening, empowering others, and walking the wild Gozo coastlines.
Stefanie Britton
Digital Assistant: Guide & Events
Stefanie is a creative Project & Social Media Manager with a zest for health, fitness, and wellbeing. A true instinctive Cancerian with a rising sign of ever-balancing Libra drives her in her work and when she's not creating, she is dancing, swimming, doing Marathons, and connecting with like-minded people.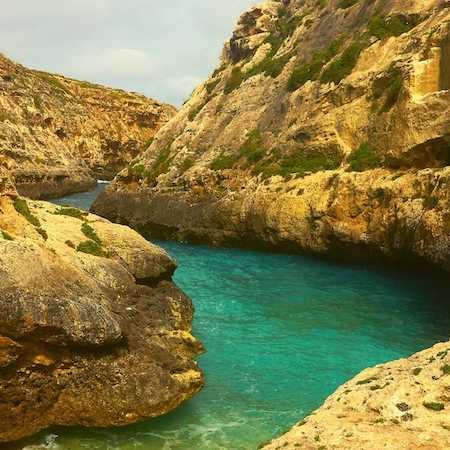 'Feed Our Mind, Body & Soul. Keep Us Healthy and Happy. Make It Good For Business, Good For Others, Good For Our Community & Good For Our Planet.'
OUR CONTRIBUTORS
PENNY DIX
From the beginning, Penny Dix has been our Resident Astro Coach who tirelessly helps GITH readers navigate the month ahead. Her wealth of knowledge is off the scale and she is always there with her unending smiles and virtual hugs when we need it most. Penny is a Taurean with a Leo Rising and thrives from helping people on their soul path. She switches off by singing and tending to her ever-growing cat family.
SAM SALIBA
Sam is mad about food and spends most days cooking up a storm at home for her family. Like us all at GITH, she turned her passion into purpose at the beginning of the pandemic and we were overjoyed she wanted to join our team. She cooks with love and an intention to inspire and creates exciting dishes as part of GITH's monthly Eat Seasonal series.
Therese Galea
Therese Galea is a Gozitan who prioritizes her family of four. She is devoted to living a greener existence and takes every opportunity to share her findings with friends, family, and her audience. She is a lover of the great outdoors and has built a hands-on family experience out of doing what she loves best, hiking Gozo with her family. Therese writes for GITH and shares valuable hiking routes and information to help us navigate Gozo island.
helena Szöllősy
Heléna Szöllősy is an expert on the medicinal properties of plants having trained in Herbal Medicine and Naturopathy, specializing in Phytotherapy including Homeopathy, Aromatherapy, Apitherapy, and Bach Flower Therapy. She published her book Weeds For Health On Gozo in 2016 and is now kindly sharing this super-beneficial information with us monthly. Check out Foraging Gozo on Gozo In The House.
michelle bartolo
Michelle Bartolo offers regular yoga classes, courses, workshops, and Yoga Teacher Training in Gozo, inspired by the Kundalini tradition. She shares her monthly wisdom with Gozo In The House covering all things Yoga and Meditation with a focus on Energy work and Mindfulness.
katia Camilleri
Katia Camilleri is a local interiors enthusiast with a passion for all things home. She caught our eye over on Instagram and if you check out House Ten Eighteen, then you will see why. Her series Home Sweet Home includes design, styling, and buying tips so make Gozo In The House – Your Home.
Find us on Facebook, Instagram, Linkedin, Twitter, YouTube (and we're trying out TikTok) Find us on Facebook, Instagram, Twitter & TikTok. If you would like to contribute to Gozo In The House please email hello@gozointhehouse.com.