We are a small, independent team who have chosen Gozo as our home.
the team
Andrea
Andrea is a Brand, Events, & Marketing, Consultant. She has also had a successful music career spanning 30 years. Gozo In The House is the result of her combining experience, passion, and soul purpose. She's a visionary Piscean with a rising sign of assertive Leo. She believes in sharing stories, adding value, and the power of collaboration.
Stefanie
Stefanie is a creative Project & Social Media Manager with a zest for health, fitness, and wellbeing. A true instinctive Cancerian with a rising sign of ever-balancing Libra drives her in her work and when she's not creating, she is dancing, swimming, doing Marathons, and loving her yoga mat. She loves to connect with like-minded people.
"Feed our mind, body and soul. Keep us healthy and happy, make it good for business, good for others, good for our community and good for our planet."
OUR CONTRIBUTORS
PENNY
Penny Dix is our Resident Astro Coach who tirelessly helps us all navigate the month ahead using the energies of the cosmos. She has been a Therapist for over 30 years and an Astrologer for 10 and her wealth of people knowledge is off the scale. Penny is a Taurean with a Leo Rising and thrives, like us, from helping people get on their soul path. She switches off by singing and tending to her ever-growing cat family.
helena
Heléna Szöllősy is an expert on the medicinal properties of plants having trained in Herbal Medicine and Naturopathy, specializing in Phytotherapy including Homeopathy, Aromatherapy, Apitherapy, and Bach Flower Therapy. She published her book Weeds For Health On Gozo in 2016 and is now kindly sharing this super-beneficial information with us monthly. Check out Foraging Gozo on Gozo In The House.
michelle
Michelle Bartolo offers regular yoga classes, courses, workshops, and Yoga Teacher Training in Gozo, inspired by the Kundalini tradition. She shares her monthly wisdom with Gozo In The House covering all things Yoga and Meditation with a focus on energy work and Mindfulness.
David
David Haworth is a member of the APTL and a Master Practitioner of NLP. He works with clients internationally, both in-person and online and is also the author of several popular courses in NLP and Life Coaching.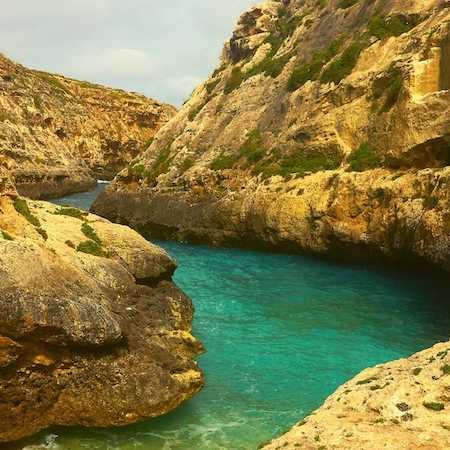 We Want To Hear From You!
"Make Connections, Make A Difference, Make A Ruckus, Make A Legacy."
SETH GODIN