Wellbeing on Gozo. A Place To Feed Your Mind Body And Soul.
Gozo is a wellbeing destination situated in the heart of the Mediterranean. Malta's little sister offers so much more than a holiday, it will remind you exactly who you are.
---
We curate meaningful micro-experiences for you on Gozo Island. Get in touch to see how we can serve you.
Read the latest from Gozo's finest fitness experts and dive deeper into what the island can offer you.
4 Epic Ways To Make Gozo Your Work-Out Buddy With Laura From More Than Movement.
---
Read Themes Of Mindfulness, Meditation and Healing Interwoven With Authentic Experiences And Advice From Gozo Islands Best Wellbeing Experts.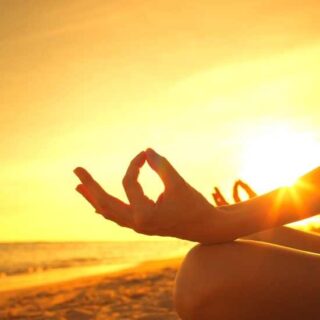 Do you think doing nothing is a waste of time? Then practicing meditation could be one of the smartest decisions you ever make.
This is Why Gozo Is One Of The Most Soulful Places In Europe.
The Winter Solstice Is A Time To Release What No Longer Serves. Honour This Seasonal Celebration With These Six Simple Rituals.
Go Slow. Sharing the wisdom of Mary Tudor through her beautiful bedside read, 'When I Stand In My True Power.'
Gozo In The House Editor Andrea strips back the menopause and shares its' hidden gold.
Sharing the wisdom of speaking your truth, from Ascending With Both Feet On The Ground by the author Jeff Brown.
Follow us on a journey of exploration into negative emotions and Michelle Bartolo shares how these can lead to expansion.
Follow us on a journey of exploration into avoidance and resistance and read these wonderful tips on how to expand from Michelle Bartolo.
Go Slow. Sharing the wisdom of Don Miguel Ruiz, using the key concept from his bestseller, The Four Agreements. Have you read it?
Find out what happened when we experienced Past Life Regression with Karin Laing.
On holiday or stuck in rut with your daily routine? Read on for practical ways to find the joy in your life while on Gozo.
It's Beginning To Feel A Lot Like Christmas At Secret Day Spa, Gozo.
Louise Caren Thompson chats intimately with Planetary Penny about Astrology and the woman behind the brand for GITH Magazine.
Claire Mahy shares how her experience with Leigh O'Neill provided comfort, reassurance and a deeper understanding.
Claire Mahy Met With Sophie Lachaud and experienced a bespoke wellness treatment at L'instant Precieux, her brand new french wellness salon in Victoria.
Win a copy of Emese Varga's newly released children's book, Good Morning Little Butterfly, written here on Gozo.
Happy International Yoga Day Gozo. Here are five ways you can celebrate!
The Gozo Half Marathon has evolved into one of the main sporting events in Gozo and one of the most craved marathons in the Maltese Islands.
The Kubler-Ross Change Curve is the most reliable tool to understand change and the stages associated with it. It is used mainly with grief and can be effectively used by people, business…
We all know dancing is good for the soul. Throughout human history, it has been known to have numerous health benefits, mentally physically and emotionally. Ecstatic Dancing is no exeception.
Browse our latest articles, source your perfect practitioner, or work with us to craft your healing experience on Gozo Island.
---
We Are Wild About The Powers Of Nature
Learn about the healing properties of Gozo's wild plants. Understand when and how to use them, their medicinal benefits, and above all, what we can and cannot touch.
Knotgrass Blooms from June To November On Gozo Island. Read About The Healing Qualities And Benefits Of Gozo's Wildplants.
Sea squill blooms from August to October and can be used as a syrup for coughs and colds in adults and children…The author of the book, Weeds For Health On Gozo, Heléna Szöllősy uncovers…
Maldonado has Prickly Pear on their summer menu and worldwide beauty brands are adding them to their latest products but why?
Firstly – have you ever heard of Hairy Fleabane? Let's take a look at the benefits of this yellow wildflower which grows abundantly on Gozo.
This is your ultimate guide to Wild Fennel. You'll be surprised with this one! Read on…
Let's delve deep into Mother Nature's healing cabinet with Heléna Szöllősy. Make this tasty recipe and learn about the benefits of Dock.
Ever wondered what uses these wonderful plants have?
Discover what's growing on Gozo and how wild plants can benefit you with this fascinating blog series. Today the spotlight is on capers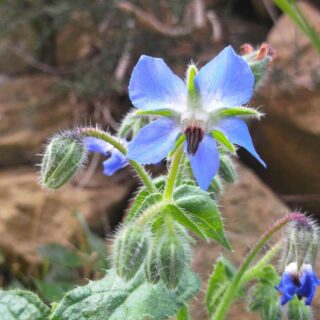 Discover what's growing on Gozo and how wild plants can benefit you with this fascinating blog series. Today the spotlight is on Borage.
GITH Magazine are delighted to launch a new blog series with Helena Szöllősy. Helena is an expert on the healing properties of plants and will be imparting her wisdom about Gozo's wild plants.
---
Our Resident Astro Coach, Penny Dix presents the monthly Full Moon Astrology Report live on our Facebook page. Click below for the next event.
The Dance Of The Sun, Moon, And Planets Creates A Harmonic Universal Resonance. Learn How Astrology Impacts Our Life And Reminds Us There Is No Separation Between Us And The Cosmos."
The Gozo Metreat
Our healing journeys are deeply individual experiences and Gozo has a unique energy to house your journey plus a dream team to curate an immersive healing experience for you on the island of joy. We aim to empower you and bring you back to your best self and the things that matter to you. Speak to us today and let us design your perfect wellbeing experience on Gozo.
Wellbeing Practitioners & Providers On Gozo
Nourish a healthy body through exercise or balanced nutrition. Relax and feel pampered at a local spa or salon. Experience being at one with nature along the Gozitan coastlines or spend time on Retreat working from the inside out. Browse practitioners and providers on Gozo and get in touch with us if you have any questions or specific requirements.
Michelle Bartolo offers regular yoga classes, courses, workshops, and Yoga Teacher Training in Gozo. Michelle has been in the wellbeing industry for 30 years now and is fascinated by the human mind and body. Her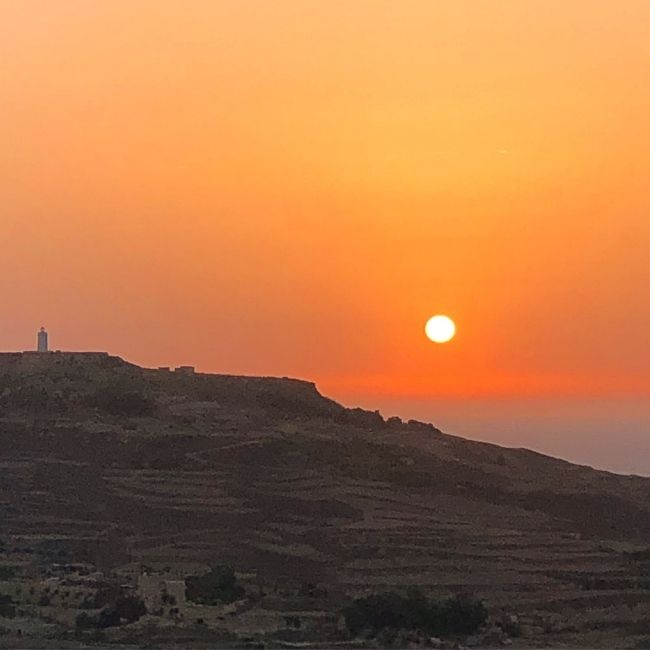 Experience Gozo Like A Local.
Browse Our Handpicked Selection Of What To Do And Where To Go On Gozo Island.