Pizza is not a trend at Fliegu, it's a way of life.
Simple. You have to try the pizza at Fliegu Bar & Restaurant in Gozo!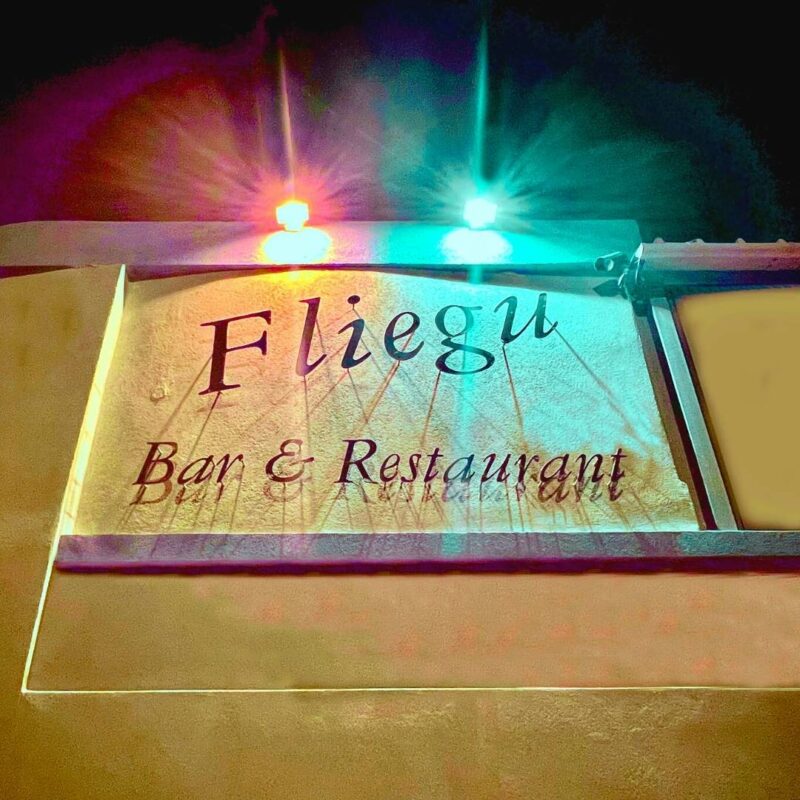 We are spoilt for choice when it comes to pizzerias in Gozo but [drum-roll please] with the new Nadur road complete, it's even easier to pop to Fliegu Bar and Restaurant just a few minute's drive from the Gozo ferry terminal.
To be honest, I had yet to eat at Fliegu. Most meals nowadays are with clients, so I had hoped for them to offer an experience as I love to dine with a view in Gozo. But, and more importantly, there is nothing I love more than to discover somewhere else to eat on the island that delivers on all of its promises. So many don't. And so don't make the GITH grade.
The venue is lovely inside and offers an authentic and welcoming energy with real personality. Set over 3 floors the windows span the circumference of all dining areas so this light and airy space offers jaw-dropping shades of azure blue to ultramarine throughout the daytime and a glittering birds-eye view of our starry archipelago by night.
Fliegu means 'The Channel' in Maltese and is the vision of Tony and Vanessa Grech, the team behind the popular tourist eatery and meeting point It-Tokk in Victoria. Upon entering, there is an air of calm and togetherness, which can be unusual for a busy restaurant. They have it all under control and their smiles prove it, plus, they go out of their way to make sure your experience is perfect.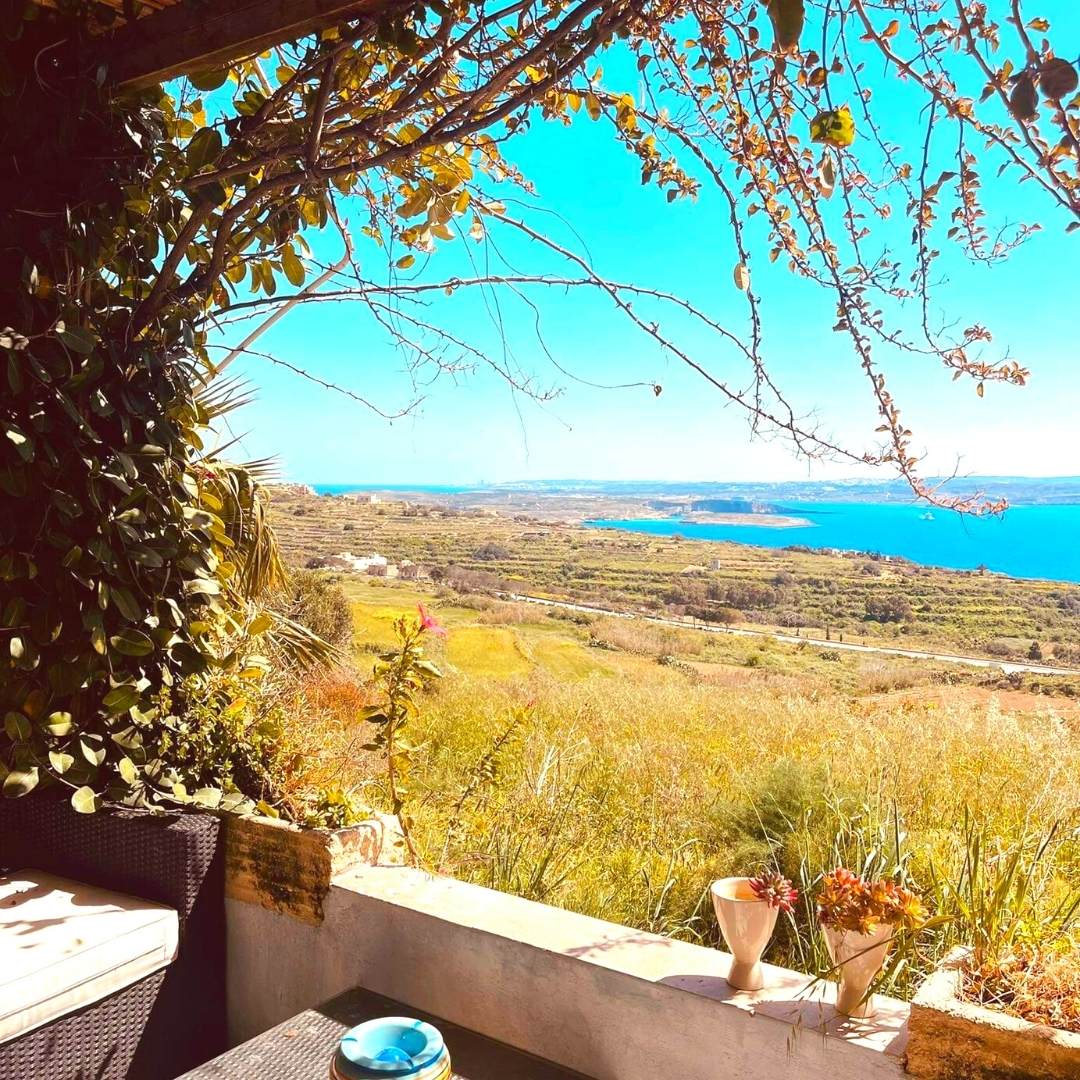 Nestled on the hill and blessed with fantastic views over the countryside, Mgarr, Comino and Malta, this Gozo Restaurant is a real Gozitan gem serving a menu of local and mouthwatering Mediterranean cuisine, a daily selection of freshly caught fish, as well as their delicious pizza.
Not only a restaurant but a super cool and friendly bar too. Grab a bar stool if you are not eating and sample their fabulous cocktails or choose from their extensive wine list.
So What Makes The Fliegu Pizza Special?
As you may know, making pizza is an art and this guy is a virtuoso. Needing, pulling, spinning, twisting the dough and then adding the finest local seasonal ingredients as toppings before they are expertly placed in the oven to cook at 400C. Did we mention they make their own dough plus they have their own (and super impressive) wood-burning Italian oven where the magic happens? The oven is on view in the open kitchen so you can watch the Sicilian master chef at work.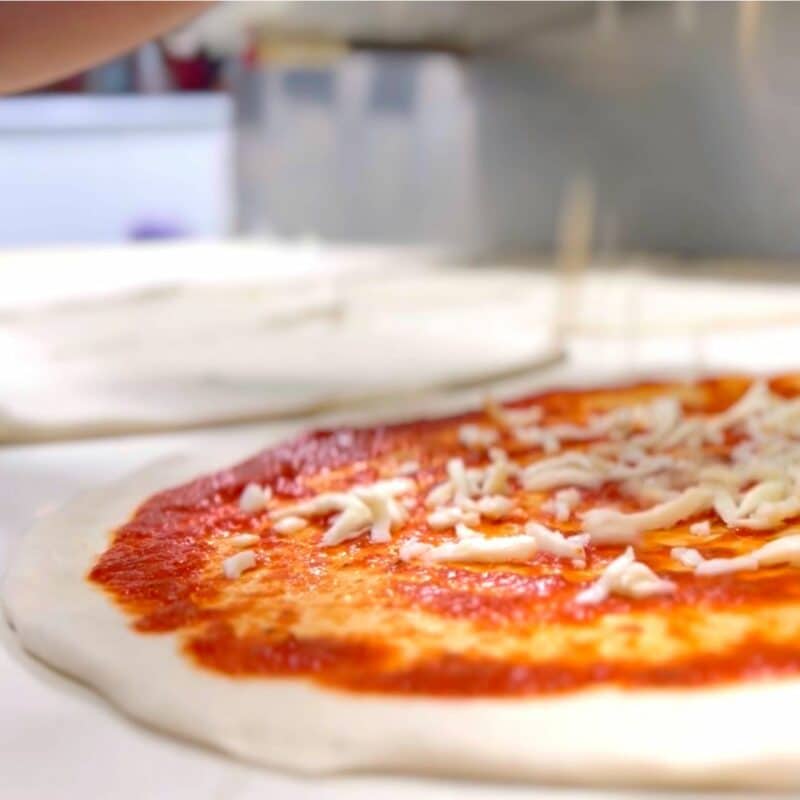 Could This Bar & Restaurant be a contender for the best on the island?
You are spoilt for choice at Fliegu for pizza toppings and they offer a gluten-free base. We sampled the Bruschetta, Bufalina, 4 Stagioni, and Mortadoza (a firm favourite), along with the Fliegu Tartufo the Candelaria Columbiana and of course, we shared them around the table. The BEST way to taste them all for a larger group! Fun, delicious eating and we will certainly be back for more.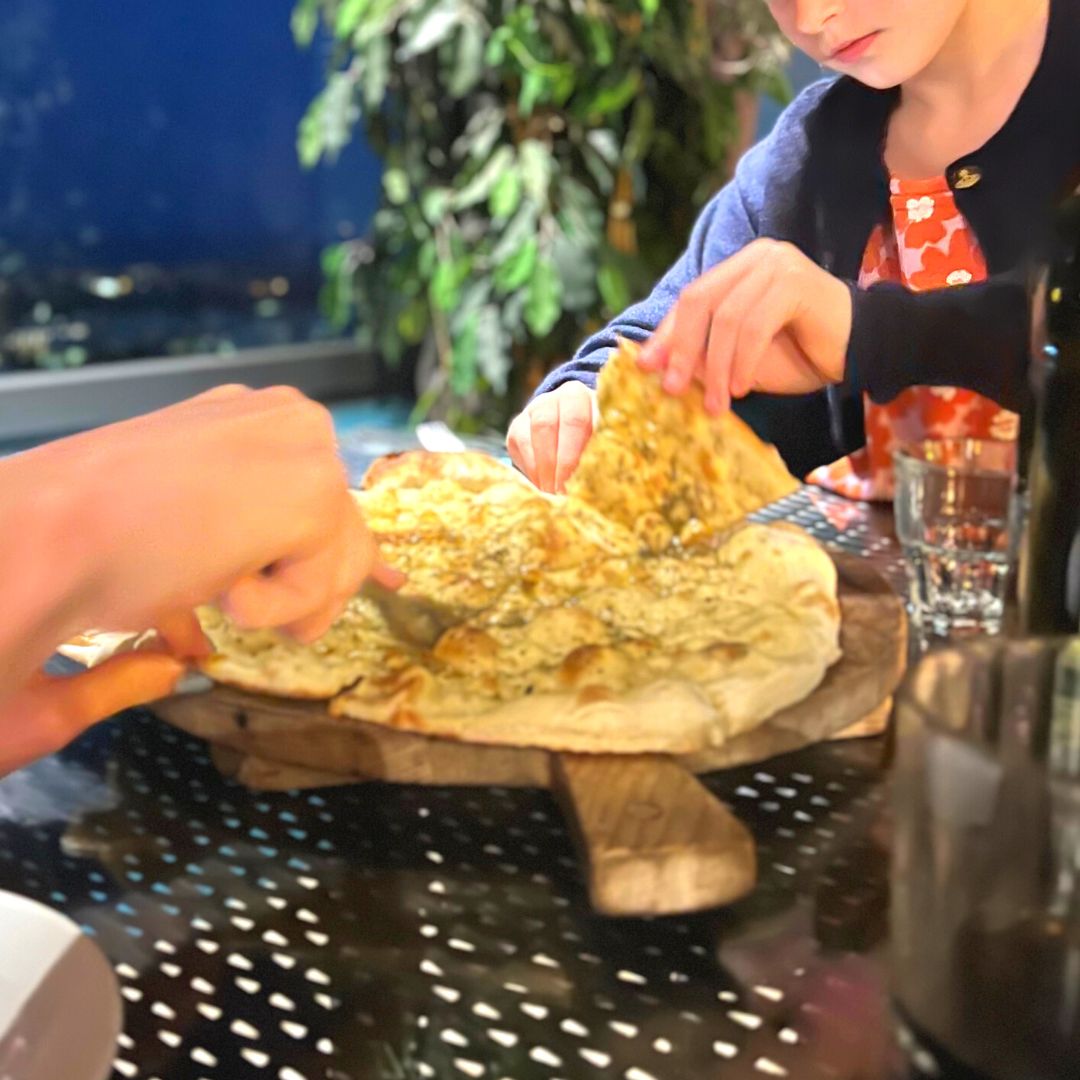 For dessert, you simply must try their famous fondant. With a light, crispy case and a rich, melt-in-the-mouth, oozing centre, it's the perfect way to finish your meal.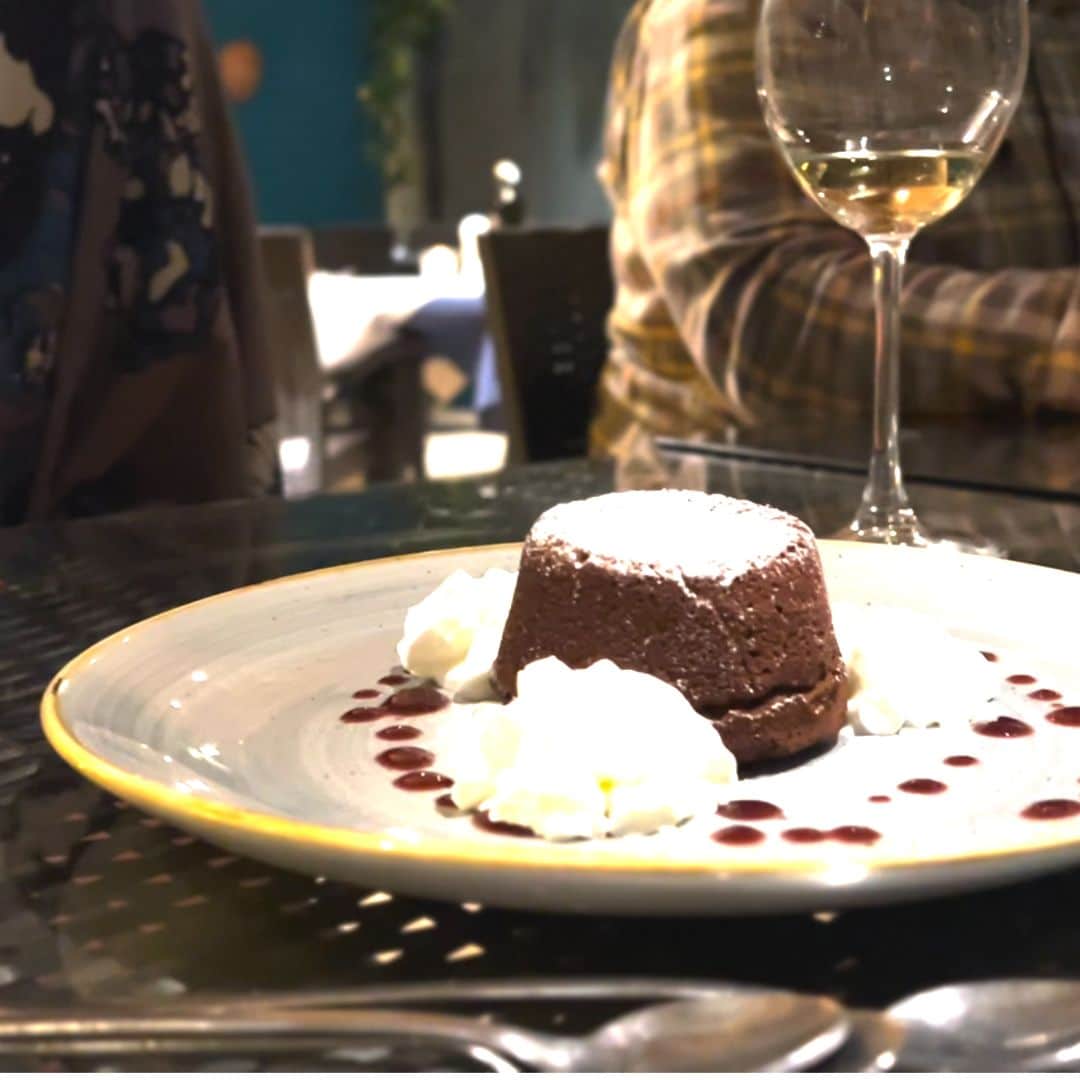 In conclusion, and through the eyes of its loyal, local following, the heart of Fliegu Bar & Restaurant is most definitely pizza-shaped and without a doubt, a true contender for the best pizza on the island.
Watch our experience at Fliegu Bar & Restaurant
Booking is essential so bag your table for lunch or dinner ahead of time. They are closed on Tuesdays and they also offer wheelchair access to the main restaurant & toilet. Free parking is just outside.