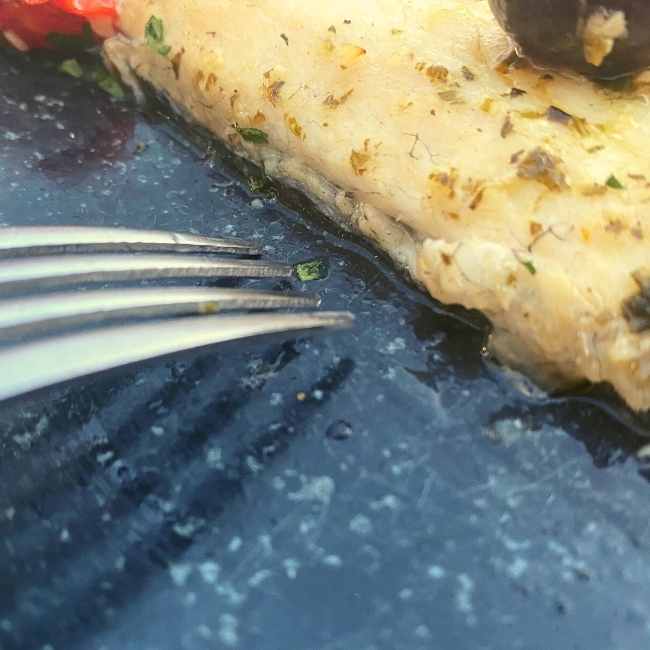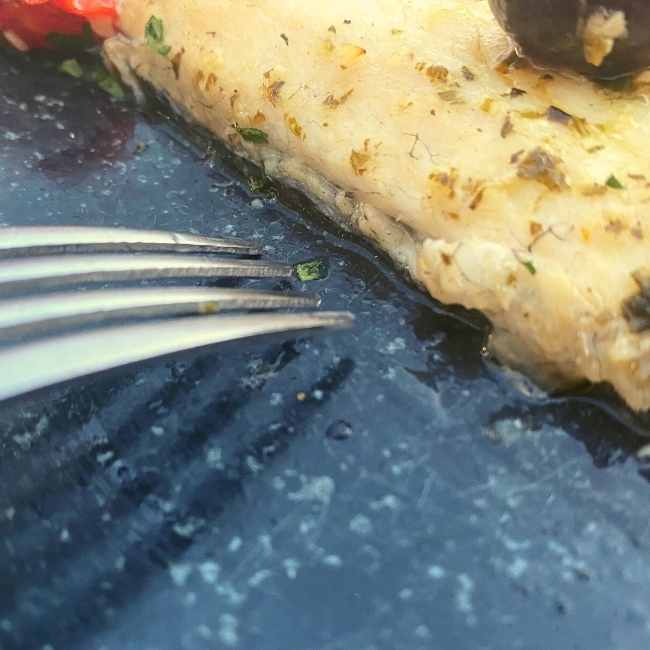 BRUSCHETTA
Topped with gorgonzola & walnut  

CRAB FILLED CUCUMBER
Cucumber filled with crab meat & mustard, served with toasted herbs, rucola & crispy bacon
  
BAKED BRIE
Slices of brie & bread, baked with fresh thyme, pancetta & orange zest

HOISIN BEEF SALAD
Beef strips sautéed with sweet peppers, onions, ginger & hoisin sauce, served with cherry tomatoes, sweet corn, cucumber, mixed salad leaves & flaked almonds 

STUFFED PUMPKIN RAVIOLI
Tossed in basil pesto, truffle oil & halloumi cheese

TRIO OF FISH 
Grilled fresh calamari rings, three pan-fried local prawns & baked fillet of seabass 
Four Reasons To Visit The View Bar & Kitchen:
1. HOMELY ambiance
Anthony Zammit and his Father Randu started their joint venture in 2018 with the goal of creating a modern yet homely space that is inclusive and inspired by the traditional Maltese family way. Mission accomplished.
2. STELLar SERVICE
Having spent time with Anthony it's easy to see why his team are calm, attentive and all smiles. He places high value on looking after his staff, which visibly ripples out and is a joy to experience. The small things make a big difference to a dining experience and The View excels here.
3. divine DESSERTS
Although we sway towards savoury, The View has convinced us otherwise on both visits now. Check out our first feature where their warm pastry dessert with local dates stole the show and feast your eyes on the below delights. The cherry and strawberry cheesecake was lip-smackingly good.
4. LOCATION, LOCATION, LOCATION
The small village of Zebbug is perched on a plateau that joins two of the highest hilltops on Gozo making it a prime place to enjoy dinner with a view. This restaurant has two alfresco terraces that overlook the iconic Giordan Lighthouse, the Gozitan countryside and the ocean and is famed for spectacular sunsets.
Book your table at The View Bar & Kitchen, Pjazza L' Assunta Zebbug, Gozo. Book online , Tel: +356 2155 6565 or Email: theviewzebbug@gmail.com
---