Gozo In The House Dines At The Sapphire Of Xlendi Bay, Zafiro Restaurant, Gozo.
Bowled over by the menu, staff and view, If you are heading to xlendi Bay, Zafiro Restaurant has to be a smart choice.
Both locals & tourists refer to this perfect patch of Xlendi Bay as 'heaven' and from where we were sitting, the view of the still sailing boats and a setting sun was more than enough to end a perfect day on Gozo island. Zafiro, meaning sapphire in Spanish, is a charming restaurant forming part of the Hotel San Andrea. It boasts one of the very few exclusive seafront spots in Xlendi Bay and would please even the most travelled and discerning aesthetes. It specialises in local and Mediterranean cuisine serving indoors or al fresco on its' beautiful terrace.
The gastronome, it is that sacred thing: a 'destination'. The A La Carte menu offers a variety of fresh pasta, antipasti, an exquisite selection of fresh fish, shellfish, freshly grilled premium quality steaks and other various meat dishes. Staff were prompt, polite and precise as we ordered a diverse selection from their extensive menu. Like most other restaurants, once starters have been decided upon, you can choose from meat, fish or pasta dishes but Zafiro seem to go one step further and offer a few dishes that are just a little different from the rest. I believe every restaurant should, without doubt, offer customers a minimum of three signature dishes on their menu, to showcase their brand, their unique selling point and offer an exciting customer dining experience. This ensures repeat business and helps them to stand alone amongst their peers. Zafiro mixes classic mediterranean cooking with diverse and hearty mains, healthy, fresh and there is plenty of it.
We were treated to their home made bruschetta while we waited which was divine. The delicious warmed tomatoes were those distinctive of the Med, with a soft texture and hearty flavour. They offer an impressive choice of local and foreign wines but we decided to sample their Zafiro Special cocktail which burst out of the glass with a rainbow of colours and a perfectly made Negroni that satisfied profusely.
If you are starters fanatic like us, we highly recommend the Beef Carpaccio. By far our stand out dish. Fine slithers of top grade beef layered with rucola, radish and finely cut almonds and their special Zafiro dressing. It is special as we were intrigued what it was and they refused to say. You will just have to go and try it for yourselves!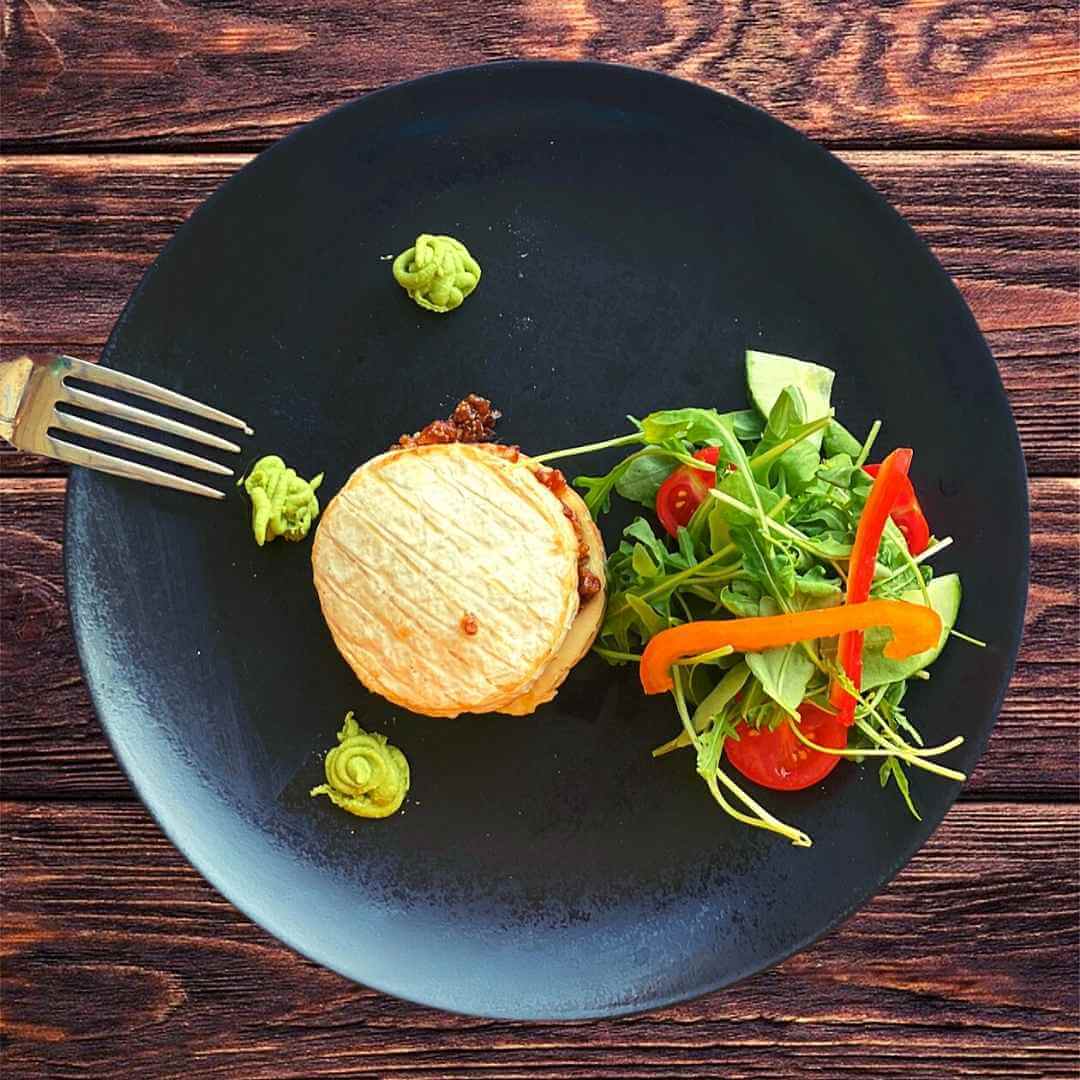 We also opted for the Baked Brie stuffed with fig and roasted walnuts, beetroot jelly and avocado. Cooked to perfection, this ample starter had it all. It needed no accompaniment and could easily pass as a small main for those with a lower appetite.
For mains we chose the Grilled Quail Breast with garlic, honey and soy which was pleasantly tender and came with colourful, fresh veg, chips, roast potatoes and salad. We also selected their infamous Misto di Mare. A large variety of fresh seafood which included calamari, vongole, razor clams, mussels, king prawns and tuna steak. Needless to say, we took home a doggy bag.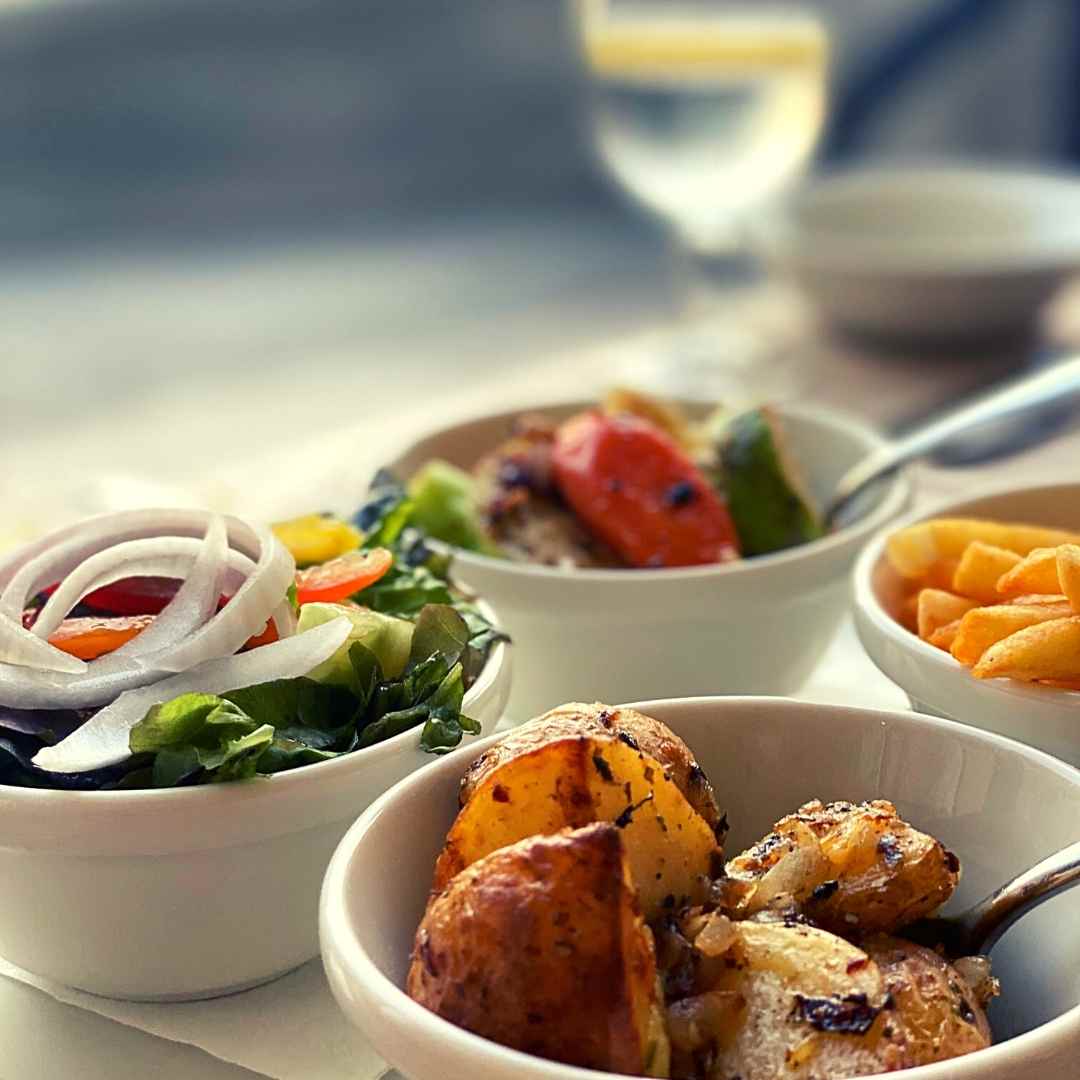 Zafiro is a sweet place to spend the evening and a total bonus for anyone staying in the San Andrea Hotel. There is no doubt, we will be back.
Read more reviews here.
More Information:
Zafiro Restaurant, Xlendi Promenade, Xlendi, Gozo XLN1302, Malta.
Tel: (+356) 2156 5555, Mobile: (+356) 7999 5555 Email: info@hotelsanandrea.com