Stuck for things to do with the kids on Gozo?
The Malta Baby & Kids Directory recently asked us for an article about kids and family activities on Gozo. You can find it in the latest directory out now! It's jammed with all the things you need to know to keep your kids happy, healthy, and educated. Make sure you pick up your copy available at all Mothercare and JV Pharma Pharmacies.
---
Five things to do with the kids on gozo
Gozo is a gentle, yet powerful reminder to everyone that there is another world outside of their own. We ask then, why should it be any different for the little ones? Where else can you ride a BMX, electric bike, and a horse in one day? Gozo In The House is a luscious library of these authentic, handpicked family experiences and here we list five of our favourites.
If you love the outdoors, we have plenty of articles inspiring families of all ages to experience Gozo in all weathers offering practical tips to discover the island from land, sea, and sky. Explore the Megalith temples or hike the hidden parts of Gozo from north to south whilst looking out for things along the way to make it exciting for your little ones.
2. Introduce Yoga To Your Little Ones
Yoga, meditation, and swimming workshops are fast becoming popular for children on Gozo. There are endless benefits, from learning mindfulness to helping them to learn about their bodies. Check the GITH Guide and our events section for more information. Experiences range from 3-8yrs old.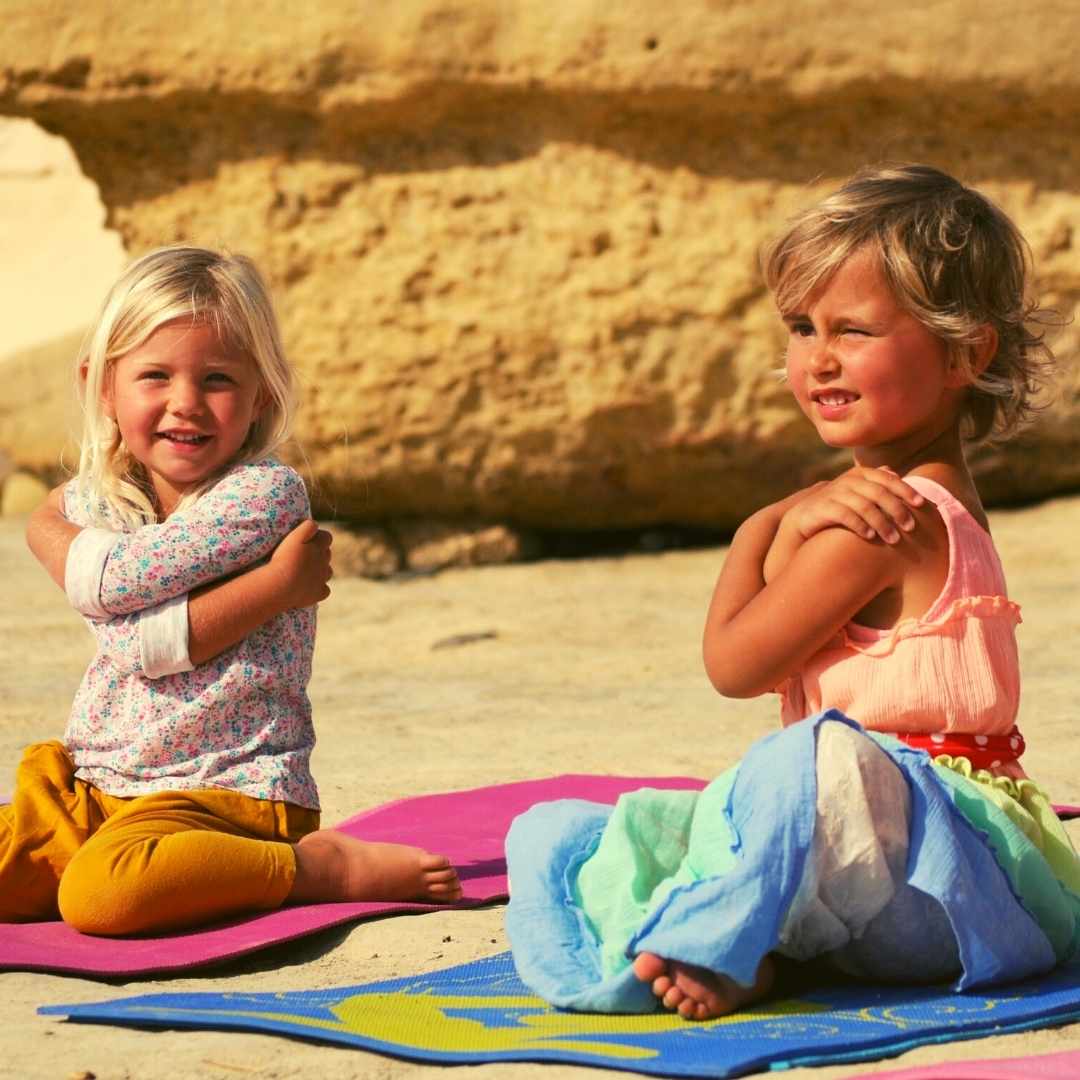 3. Spend The Day At Dreams Of Horses Farm
Dreams Of Horses Farm is one of Gozo's true treasures. This multi-purpose Equestrian Centre situated in Ramla Valley provides horse-assisted activities to children with physical, social, and emotional difficulties of all ages. Their mission is simply to inspire people through working with the horses and other farm animals with their specialized therapeutic and learning programs.
4. Sensory Gozo
Could there be anything better than allowing your child the freedom to explore their own senses? Whether it be sight, sound, smell, taste, or touch, there are plenty of workshops and classes across Gozo offering fun, unusual, and stimulating one-off experiences for children under eight. Find more about them on the GITH Gozo Guide.
5. A Different Kind Of Potty
Gozo In The House champions the artisans of Gozo and we have an array of different crafting activities listed on the guide, for your children to enjoy. From pottery to textiles, making jewellery, or painting a masterpiece, there are some fabulous tutors waiting to inspire your children to explore all corners of their imagination.
Gozo In The House is a digital platform for Gozo. Take a deeper dive with the GITH Gozo Guide and check out our unique collection of experiences, things to do, places to go and stay – handpicked by our team.