Get To Know Gozo Restaurant Owner Joseph Mercieca.
From working a 17-hour day to being the only Restauranteur in Gozo to win countless awards, Joseph Mercieca discusses the highs and lows of being a successful restauranteur in Gozo.
Those that live on Gozo Island are well aware of Joseph Mercieca, owner and restauranteur of the award-winning Country Terrace Restaurant. They know his welcoming smile and his eloquent quips, his can-do attitude and his consistent strive for excellence in all manners of the hospitality business. And it starts and ends with service.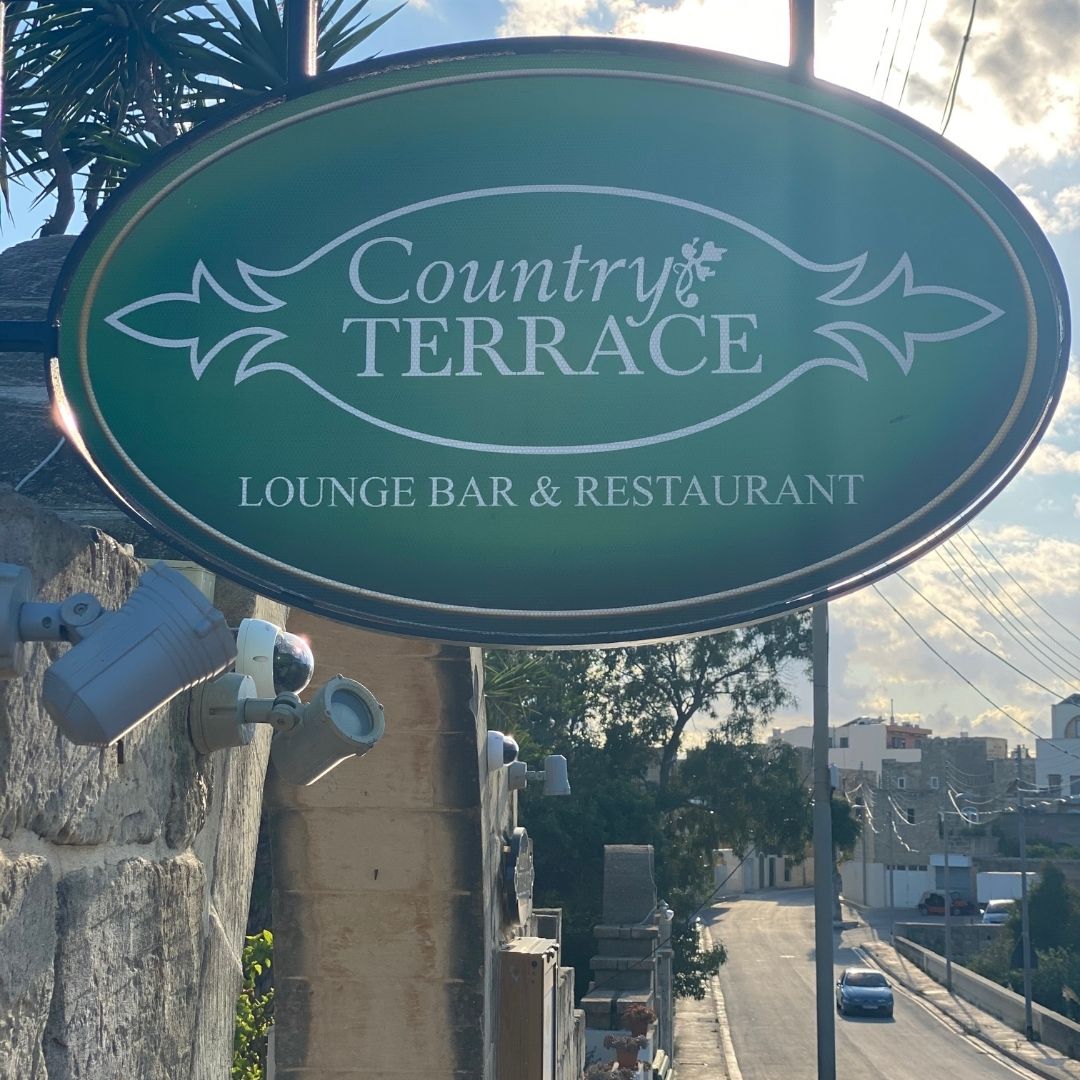 Background
Being a restauranteur wasn't the first choice for Joseph, his parents didn't want him to go into hospitality but drawn to a challenge 33 years ago Joseph had other ideas. He started from the ground up cleaning dishes in a Gozo restaurant in Xlendi. He recalls it to be his 'nightmare summer' but contrastingly, he admits it helped him get to where he is today. He worked his way through the ranks, from Waiter to Floor Manager and then quit to visit friends in Germany with the intention of starting a new life there. One lesson led to another and he soon returned to Gozo with a dream of starting his own business.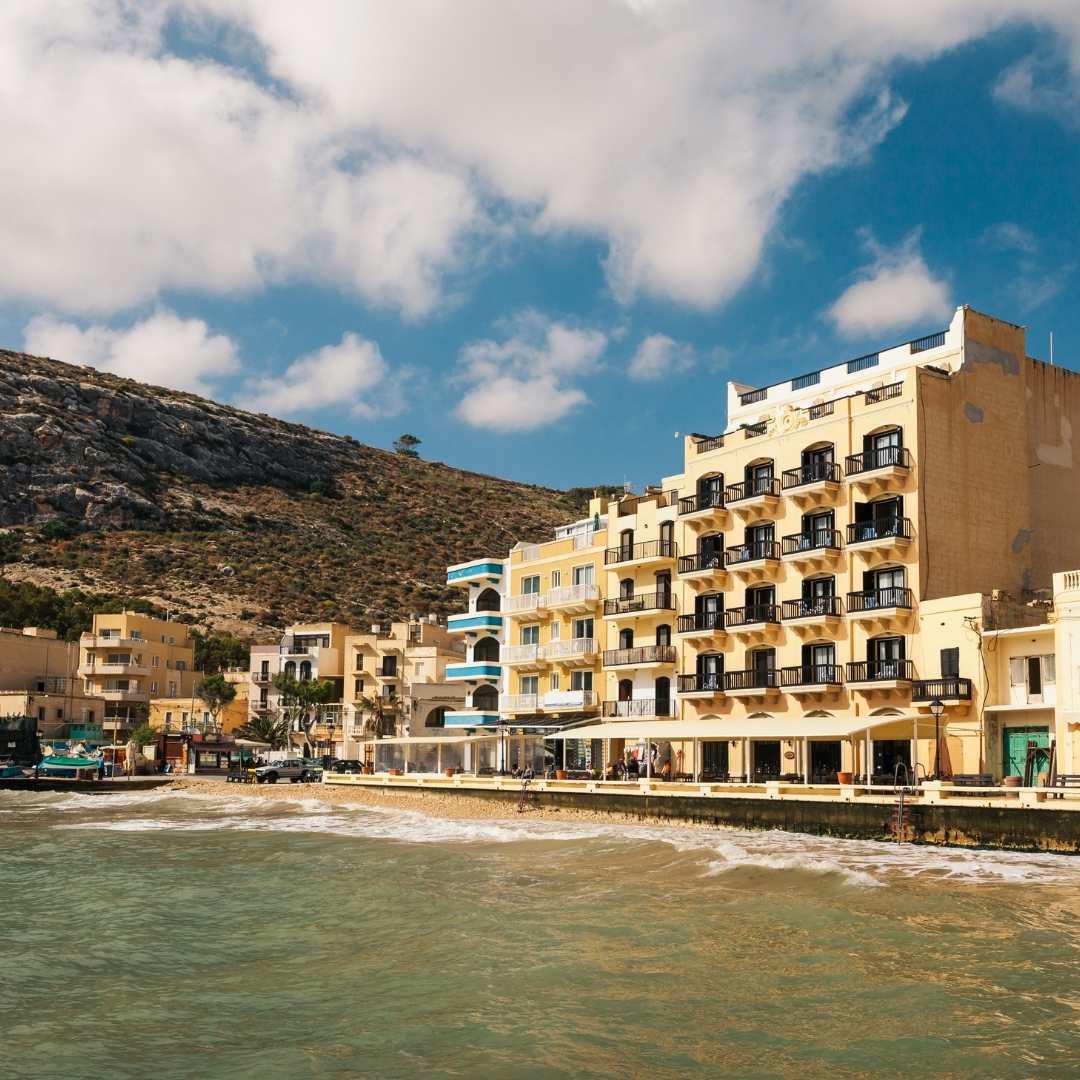 His industry-debut was running an exclusive restaurant in Xlendi which was somewhat of a white elephant but tickied all the right 'challenge buttons' for Joseph. This was where he started to gain essential knowledge and hone his craft trying to make this little place work. He made big changes. He removed the menu and implemented his own ideas and prices and it eventually started to flourish but after 5 years he had outgrown the place and it was time to move on.
Closing that door, another quickly opened as he stumbled upon a venue, what is now widely known, as Country Terrace and for the past 17 years he has carefully developed this Gozitan gastronomic landmark into one of the best eating experiences in Malta.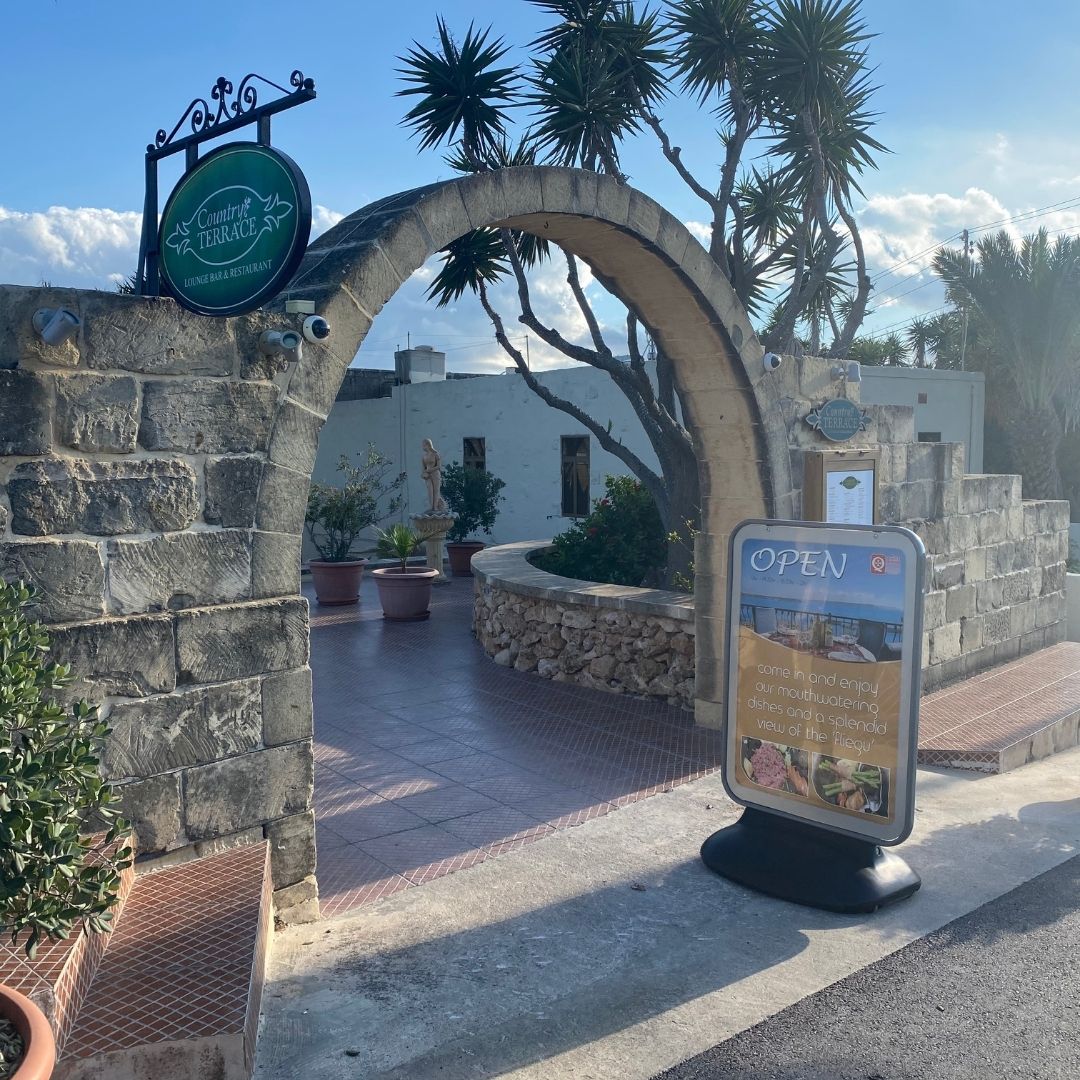 Joseph started his learning with an IPS Tourism Studies course back in the early 90s. Much later in 2009, well into the Country Terrace business journey, he picked this up again with several diplomas and admirably, in 2012 he completed a master's degree in International Hospitality & Tourism Management in Edinburgh.
He saw this as a motor to drive his business model to higher heights. "I started to look at my business in a different way. I am constantly trying to make things better. What can I correct? What can I improve? If you stop learning. Your business stops earning." Joseph cleverly remarks.
Commitment
"It's not easy running such a big place, with events, weddings, outside catering." He jovially rolls his eyes. "Yesterday we had a wedding for 60 people and a Baptism for 80 people – at the same time, and in the evening we had 70 booked for dinner. It was a day!"
Not that we require testament to Joseph's commitment to the job, he was here with me the day after THAT day, on a Monday morning, and had already clocked up two meetings by the time I arrived at 11 am.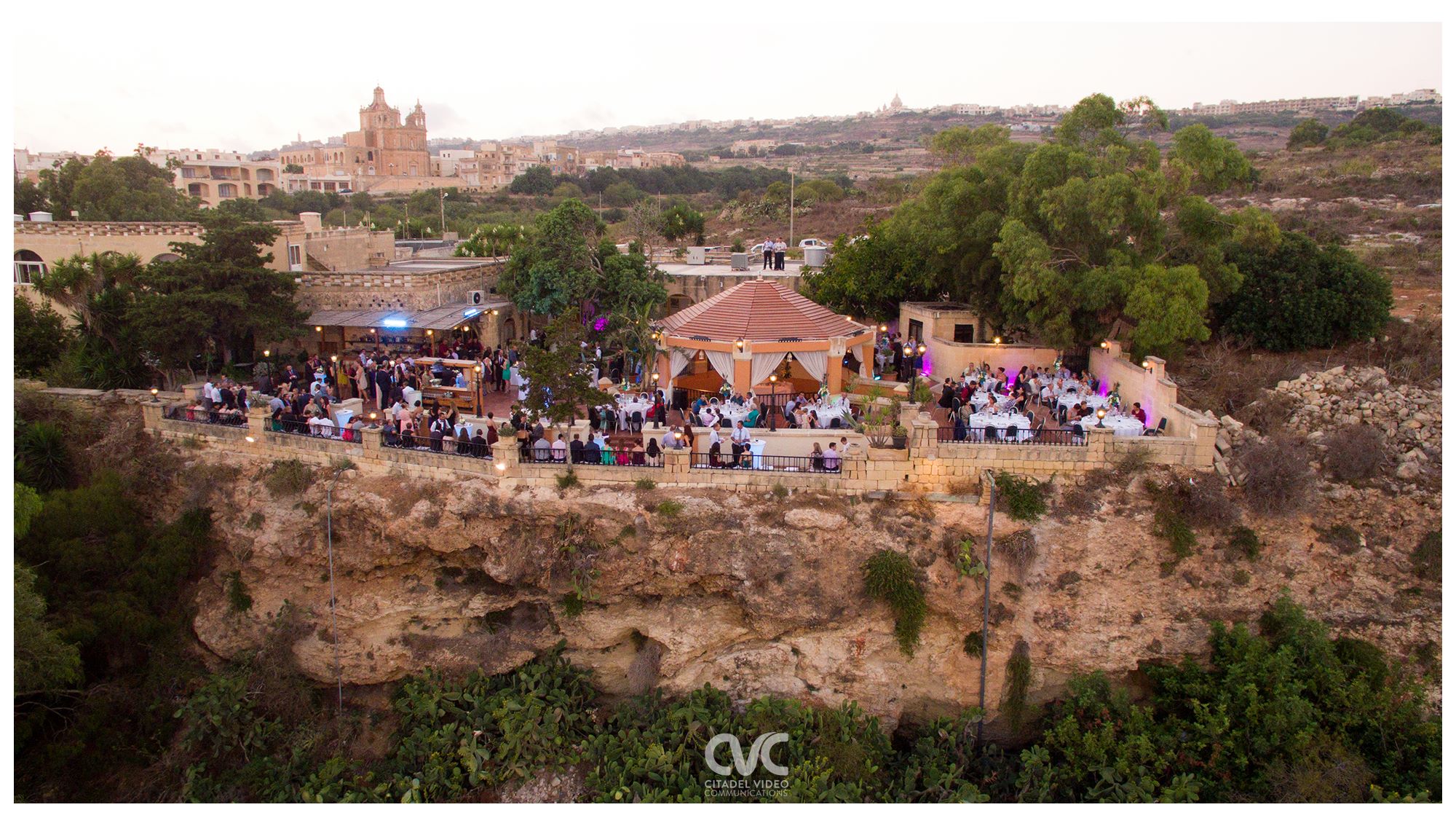 Manning a ship this big will undoubtedly have its moments and huge sacrifices are made as far as time off with family and friends. There are also collective drawbacks on the island when it comes to staffing restaurants in Gozo but Country Terrace has a team of around 24 employees from all over the world and Joseph is a stickler for diversity – in the hope that he is doing his bit to improve Gozo's inclusivity. Luckily though, Josephs's wife, Katy provides all the support he needs and more.
"If it wasn't for my wife, I don't think I would be here." He exclaimed. Katy plays an integral role within the company and is clearly the wind beneath his wings. She doesn't let him cook at home though because he is messy – and he doesn't allow anyone in his garage for the same reasons. The secret to a happy marriage me thinks.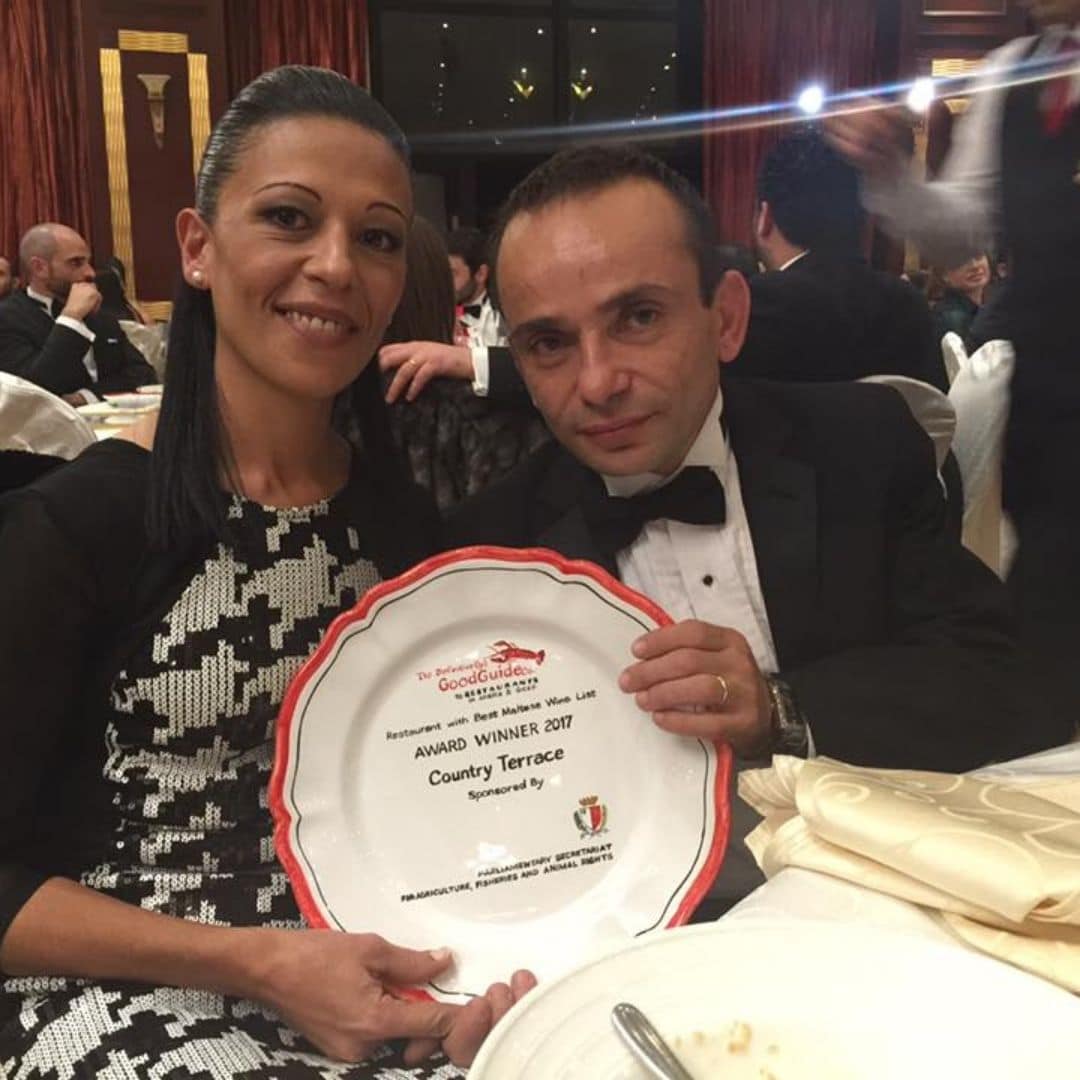 Driven By Excellence
Being a restauranteur is a life choice. A Lifestyle. So, what is it that drives him forward? What is the secret to his success? What makes him strive for excellence?
By self-admission, pride drives this man. Not in the egoic sense. He is no explosive Gordon Ramsey (although he respects and admires Ramsay as a chef and has his outstanding Beef Wellington on his menu). It is his good old-fashioned pride, knowledge and determination that motivates him and drives his efforts. He isn't bothered about gaining a Michelin Star, or having his restaurant reach the heights of international stardom (although in my book, it has) nor is he concerned with being number one on the somewhat archaic Trip Advisor. He does however, understand the power of PR (as opposed to straight advertising). He knows what vehicles should be talking about his food and what he wants them to say, and he creates that story from the kitchen up. As it should be.
Joseph himself tries to stay out of the kitchen as much as possible nowadays as he is far more comfortable Front Of House. His joy comes from communication. Josephs's eyes expanded; "I love meeting people, exchanging thoughts with others. Guests, workmates. That's the driver that keeps me going."He smiles, "I dislike show-offs or people that complain for no reason. But I will do as they ask and try my best to make them genuinely happy." Anyone can see that when you dine at Country Terrace. He continued; "I am not perfect, I will never be perfect, but I try to be and that will continue to drive me forward."
Complaints are part and parcel of the restauranteurs game you might say? But with Joseph, there seems to be real authenticity behind each word. He absolutely means what he says, and I believe it would be very difficult for him to offer falsehood. It is crystal clear that he gains much pleasure and satisfaction from serving people in the right way and his sense of self-respect is borne from a desire to do this job, his chosen path, well.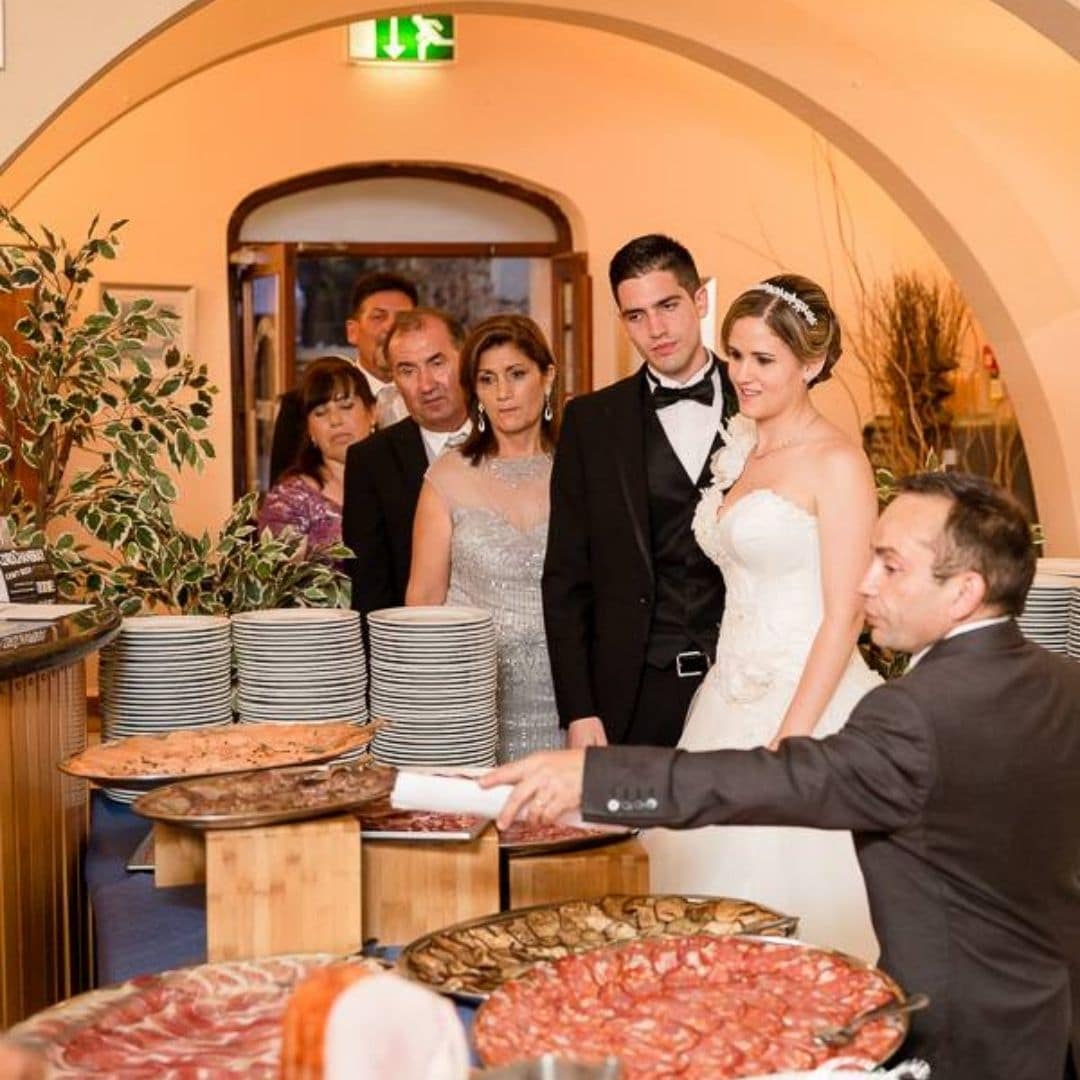 Joseph has a team of around 24 employees from all over the world. He categorises diversity and hopes that he is doing his bit to keep Gozo inclusive even though it may prove, sometimes, testing. He must run this ship tightly. "I have to be here 24-7." He says.
Well, I'm not sure those questions can be defined in this short article, but Joseph believes that there are no secrets. "Nobody does anything better than the other." He calls himself a sceptic. "I always try to make the impossible. I have my ups and downs like everyone but I wish to give this to my clients so, they can rest and enjoy."
Attention To Detail
Country Terrace is known for its exquisite food, service and that formidable view. It also boasts one of the most extensive wine lists on the Maltese islands, including their Port Wine which has won awards on the Definitely Good Guide several years in a row. These sit comfortably in their award cabinet alongside their Silver Spoon and Blue Ribbon Awards from WRMC, the Top Restaurants in Gozo Award from The Malta Tourism Quality Assured Awards (twice in a row), Best Bar and Restaurant Of The Year from the Gozo Business Awards, Best for Outdoor Seating, Atmosphere and Romantic Restaurant from Restaurant Guru, and the Award for Excellence (three years in a row) from Wine Spectator to mention only a few.
Faithfully and consistently learning, Joseph is a wine masterclass enthusiast. He is addicted to the Vivino app and loves to learn, research, and sample (of course) all things wine. Put it this way, I would not want to appear in Mastermind against Joseph when it comes to wine. There's not much he doesn't know on the subject.
In just under an hour I learned that Lebanon and Georgia have some of the best wines around right now, due to their processing using traditional underground methods. I learned that the colour of a wine bottle is deliberate (look it up), and that chilling wine kills the flavours.
I also gained vital knowledge on temperatures. White should be served at 6 degrees, red must be served at room temperature (16-18 degrees) and due to the fluctuating temps here – should never be left out on a shelf, and lastly, Berry Fermented wine should be served at 12 degrees for the fullest bouquet and flavour.
So – note to self – wine needs to be kept in a cooler.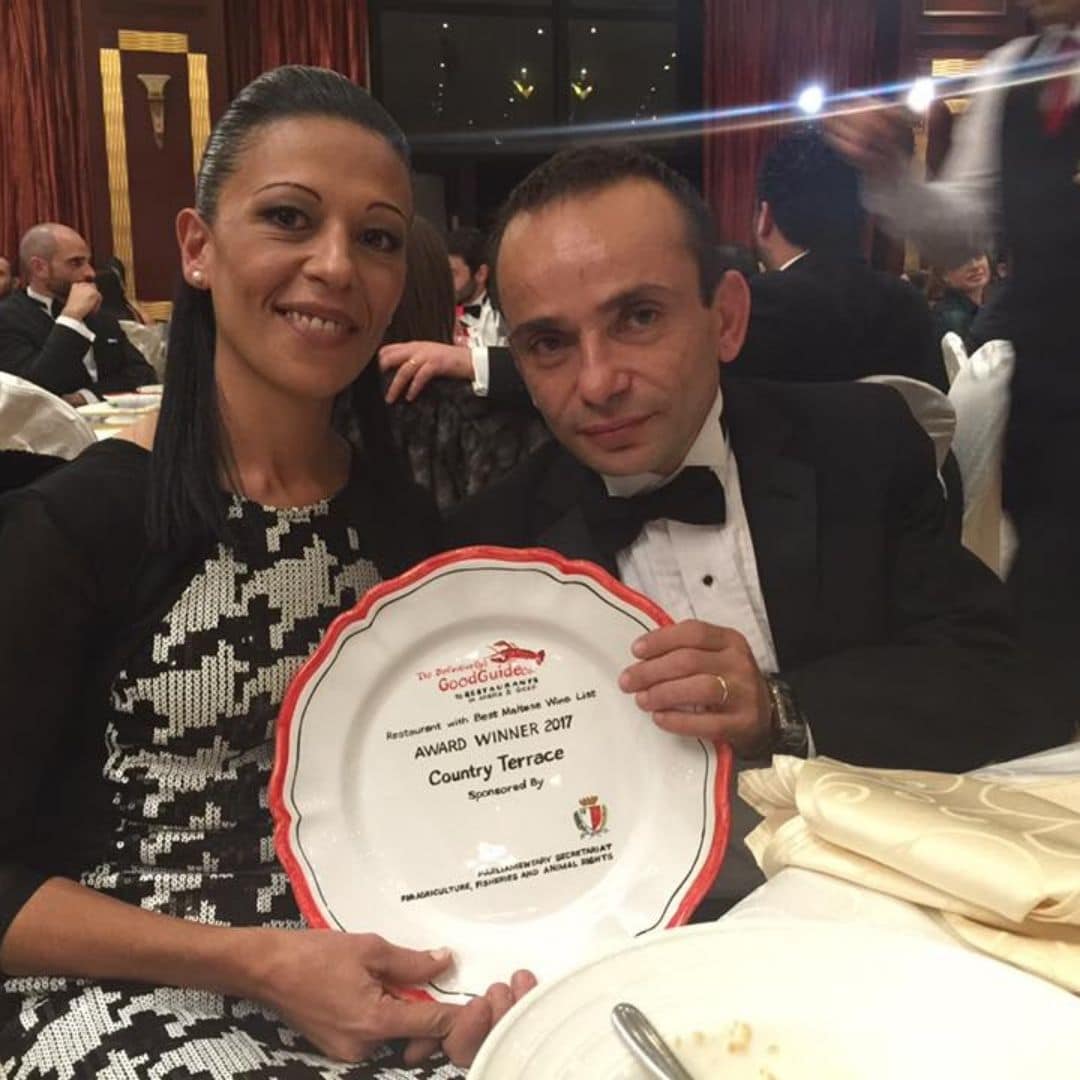 I also acquired much knowledge on what glass should be used with what wine. This is totally a thing. So whether your favourite tipple is a Burgundy, Pinot Noir, Primitivo or a Shiraz – you will surely be served it in the right glass at Country Terrace. They use one of the best wine glass suppliers in the business no less. Even your Single Malt, Cognac or Port has an exact glassing partner single-handedly matched. Riedel (said glass supplier) even designed the perfect Coke glass Joseph explained. "Coke came to Riedel and asked them to make a specific glass that they had designed for their product. But Reidel showed them the door and said we are not going to make your glass, we have a much better idea. They then created THE perfect glass that retained as much fizz as possible for the drinks brand giant. They know their stuff."
Oh, and I also learned that you should never mix wine with Sprite. Yes, some people do that. (Not judging much.)
As our chat naturally came to a close, I asked Joseph what he would like to change in the restaurant industry in Gozo. After expressing his desire for a cleaner island, more ferries, an airstrip and his disgust for rubbish throwers he paused and sighed; "Firstly I would like to see more people in our industry with different ideas." I agreed that some restaurants could differentiate themselves from the other. There is a lot of the same menu around. He continued; "I would like to see fewer restaurants having a bad influence on our industry. I recall working for a man who went to collect the bread loaf for his restaurant. He used to carry it back under his arm in 40 degree heat, then serve it to his customers."
Nice.
Joseph could without doubt, justify this desire with countless stories. "I also recall another time when a certain restaurant owner had a complaint. The disappointed customer didn't want salad on his plate, so the owner scraped the salad from his plate into the sea and gave him back the empty plate. That was the 90s but unfortunately, this type of thing still goes on even now."
On the whole, Joseph is a dedicated soul, ardent and precise within his working environment and has a killer sense of humour. He is all about connection and the greater good and takes his duty, when it comes to representing gastro Gozo, very seriously of which we are truly grateful.
---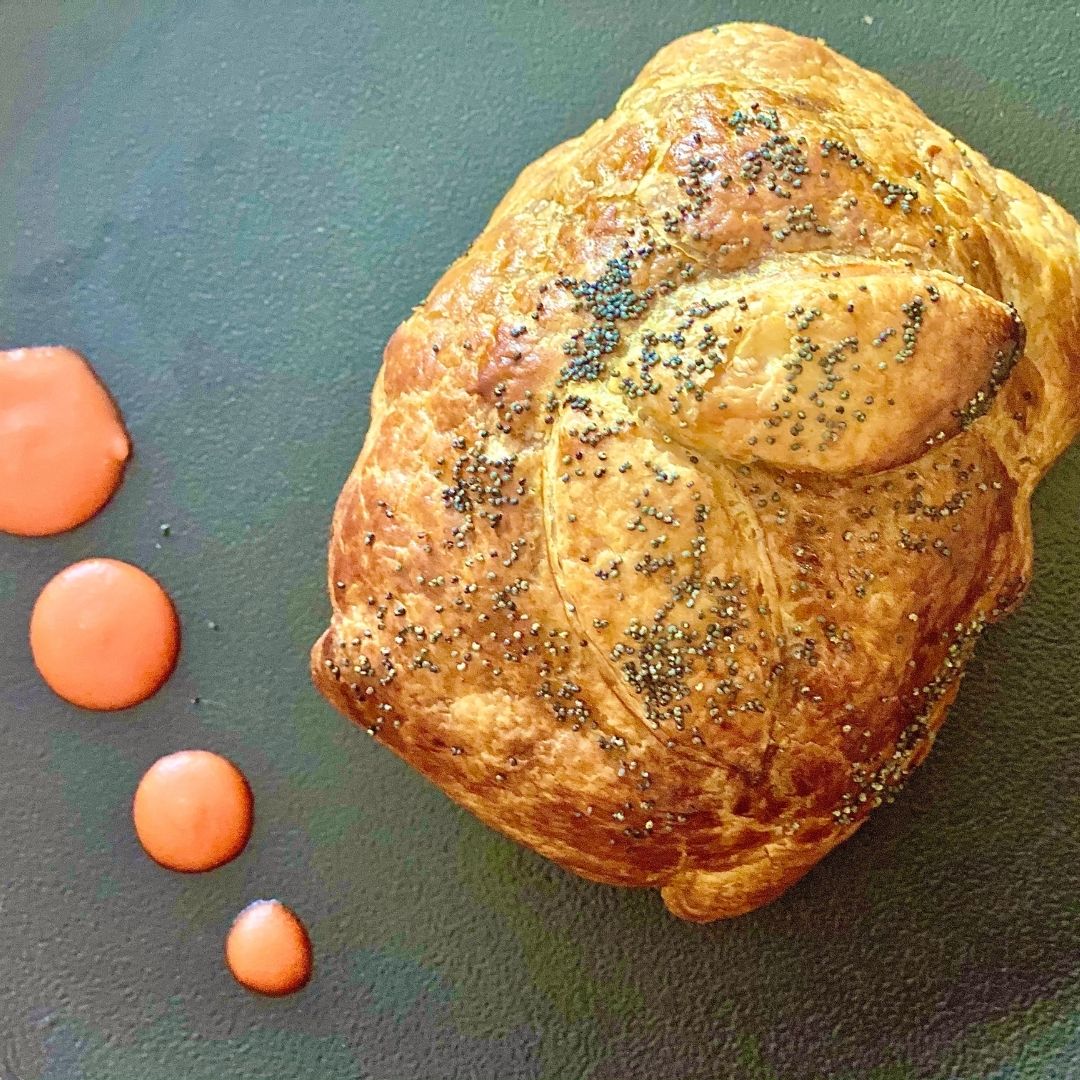 Quickfire Questions: Joseph Merceica
What is your favourite dish on the menu and why?
The Beef Wellington. It's special and the Crudi are fantastic.
What is your current favourite wine and why?
Sancerre, it is light, easy-drinking, fresh and fruity and extremely aromatic. I also love the Primitivo L'agenda. It has a deeply intense and fruity flavour. A full-bodied character which is perfect with the Beef Wellington.
What's your favourite local wine?
I like the Isis Chardonnay from Meridiana and the Shiraz, Cabernet Sauvignon, and Barral Fermented Chardonnay from Tabetta.
How is your menu determined?
We try to use locally sourced ingredients as much as possible. We change the menu every 3 months, with different specialities and myself and the chef create this together.
What is your favourite season and why?
Summer, because I like the warm and not the cold!
What is your favourite day of the week and why?
Tuesdays. There are no deliveries!