Make The Effort And Catch A Sunrise In Gozo. It Is Truly Worth It!
Take the opportunity for some solo time and practice gratitude alongside a beautiful sunrise in Gozo.
As the earth rotates toward the east, the Sun, Moon, planets, and stars all rise in the east and make their way westward across our skies. Through the summer months, the early bird catches the worm as the sunrise in Gozo can begin anytime between 5.30 – 6.00 am. During the winter months, you get an extra hour or so in bed as it rises around 6.30 – 7.30 am. But oh, getting up early will pale in comparison when you breathe it in. It will be worth your effort!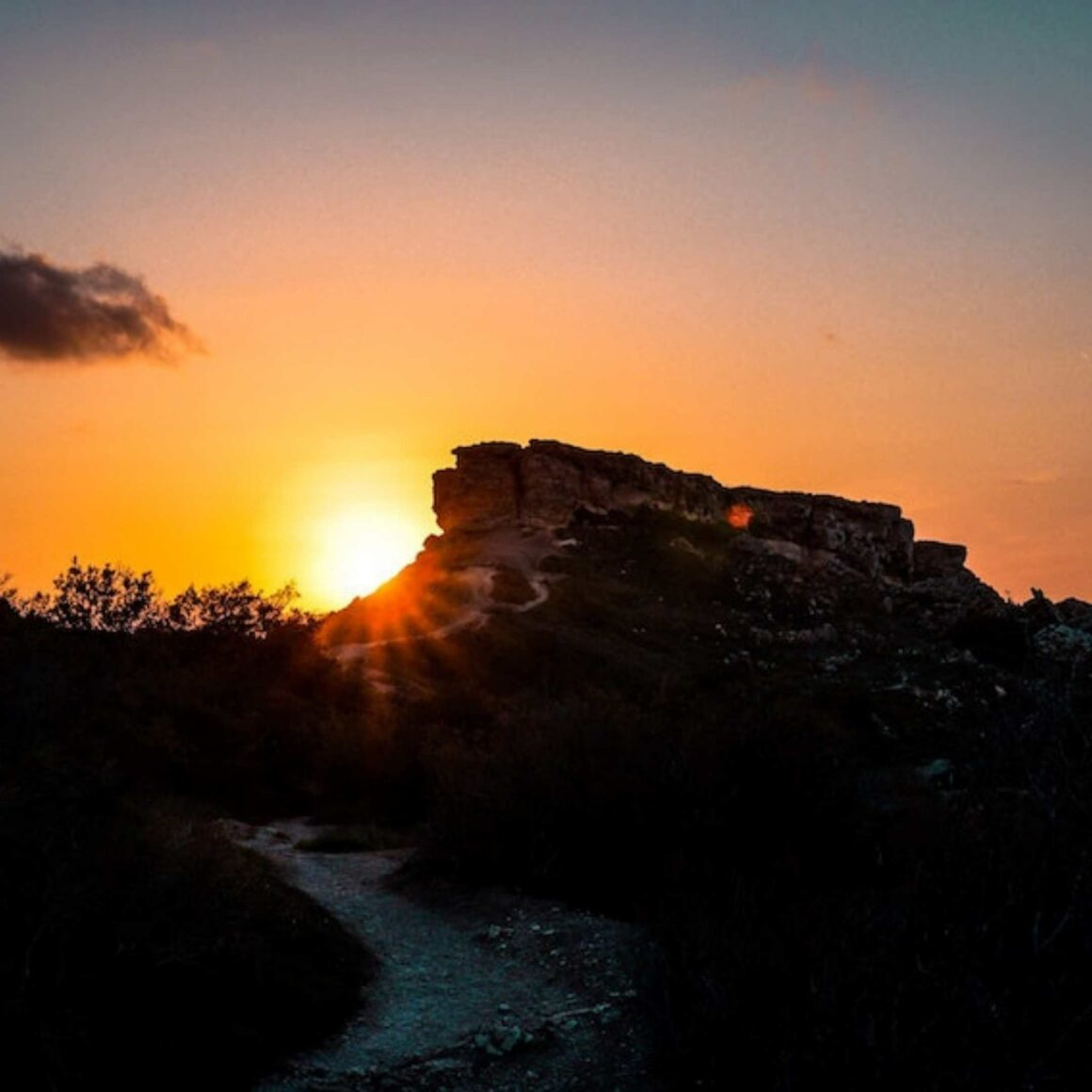 The Best Places To Watch The Sunrise In Gozo
The sunrise is a time to be grateful as the dawn breaks at the start of a new day in Gozo. The higher you are in Gozo, the better the view of the sunrise, but if you want to experience the sun rising from the sea, head to the following places to experience the sunrise in Gozo.
The Salt Pans at Xwejni are by far one of the best spots to watch the sunrise in Gozo. This unique view and energy will no doubt lift your spirits.
Hondoq ir-Rummien is a beach on the southern coast of Gozo. The bay is a beautiful place to swim and you can watch the sunrise from the sea. This is also where you catch the boat to Comino from Gozo.
Gebla tal-Halfa which lies next to Hondoq ir Rummien is a beautiful cove reached by foot from the cliffs. You can watch the sunrise from the water's edge.
St Anthony's Battery is an early 18th-century military outpost designed to serve as a gun battery for the defence of the island. The landscape here is truly wonderful and a great place to catch the sunrise in Gozo.
Check Out These Amazing Photos of Sunrises In Gozo
Find the hidden beaches on Gozo Island and share your photos with us. Tag @gozointhehouse