What is island life without finding the cool places off the beaten track? If you love to hike, explore and escape the crowds, Gozo offers ample opportunities in terms of secluded beaches.
1. Bamberin Beach
Ħondoq bay in Qala is a very well-known bay in Gozo but the lesser-known part is the hidden bay and cave just off the main pebble beach, known by locals as the area of Bamberin. The only difficulty in reaching is the various sharp rocks and uneven ground, thus make sure you were proper footwear. If you don't feel like walking, you can always opt to swim from the main beach to the hidden bay. Make sure you take your snorkelling mask with you – it's quite a sight underwater! Another option is to visit by boat – surely the easiest option of all.
Accessibility: Medium 
Beach: Rocky 
2. Saint Philip's Bay
Possibly the least known hidden beach in the whole list, this tiny rocky bay is next to the more famous Daħlet Qorrot bay in Nadur, Gozo. Accessing it is relatively easy – follow the main road leading to Daħlet Qorrot, but stop around 100 metres before reaching the main beach. There is a clear path on the left-hand side and one or two parking spots on the right. Saint Philip's Bay offers the opportunity for one to swim in shallow crystal clear waters while enjoying views of Sopu Tower. For the adventurous souls, you might want to swim to Dahlet Qorrot (right) or Mistra Rocks (left).
Accessibility: Easy; 
Beach: Rocky 
This is the Ultimate Guide To All The Beaches And Swim Spots In Gozo. The Only List You Will Ever Need!
3. Ghajn Barrani bay
Surely everyone knows about Ramla l-Hamra bay but not everyone knows about the hidden small bay called Ghajn Barrani, which is relatively close by. Many locals know about it, but it is still not frequented by many people. The reason is that you need to walk a steep downhill of about 20 minutes to reach the bay from the nearest parking spot. The road starts just off Triq Marsalforn in Xaghra. Ghajn Barrani is the closest you can get to a haven – imagine yourself surrounded by scenic clay slopes and blue open waters. Snorkelling here is a must!
Accessibility: Medium/Hard; 
Beach: Rocky 
4. San Blas bay
San Blas Bay is another beautiful beach which well-known among locals and boat owners in the summer. It is the only secluded sandy beach in Gozo, and this makes it all the more attractive and popular. It offers the same fine red sand of Ramla bay, but the feeling of a small beach. Accessing it is easy – a steep downhill concrete path awaits. Getting back up might seem daunting, but worry not, on weekends there is a private transfer service (by quad bikes and/or jeeps) if you don't feel like walking 250 metres uphill.
Accessibility: Easy/Medium; 
Beach: Sandy 
5. Tal-Halfa rock
You'll sweat to get here, especially in the summer heat, but you'll be rewarded with a view of Comino and Malta and of course the Tal-Halfa rock itself! Hiking here takes around 20-30 minutes, depending on your pace. The area offers both rocky and pebbly areas, making the hike all the more worth it!
Accessibility: Medium
Beach: Rocky/Pebbly
Words: Therese Galea | Editor GITH
Follow the Galea family on Facebook, Instagram, and their Website for more adventures, tips, and ideas, and be sure to check out their other GITH features by searching #ExploringGozo.
the galea family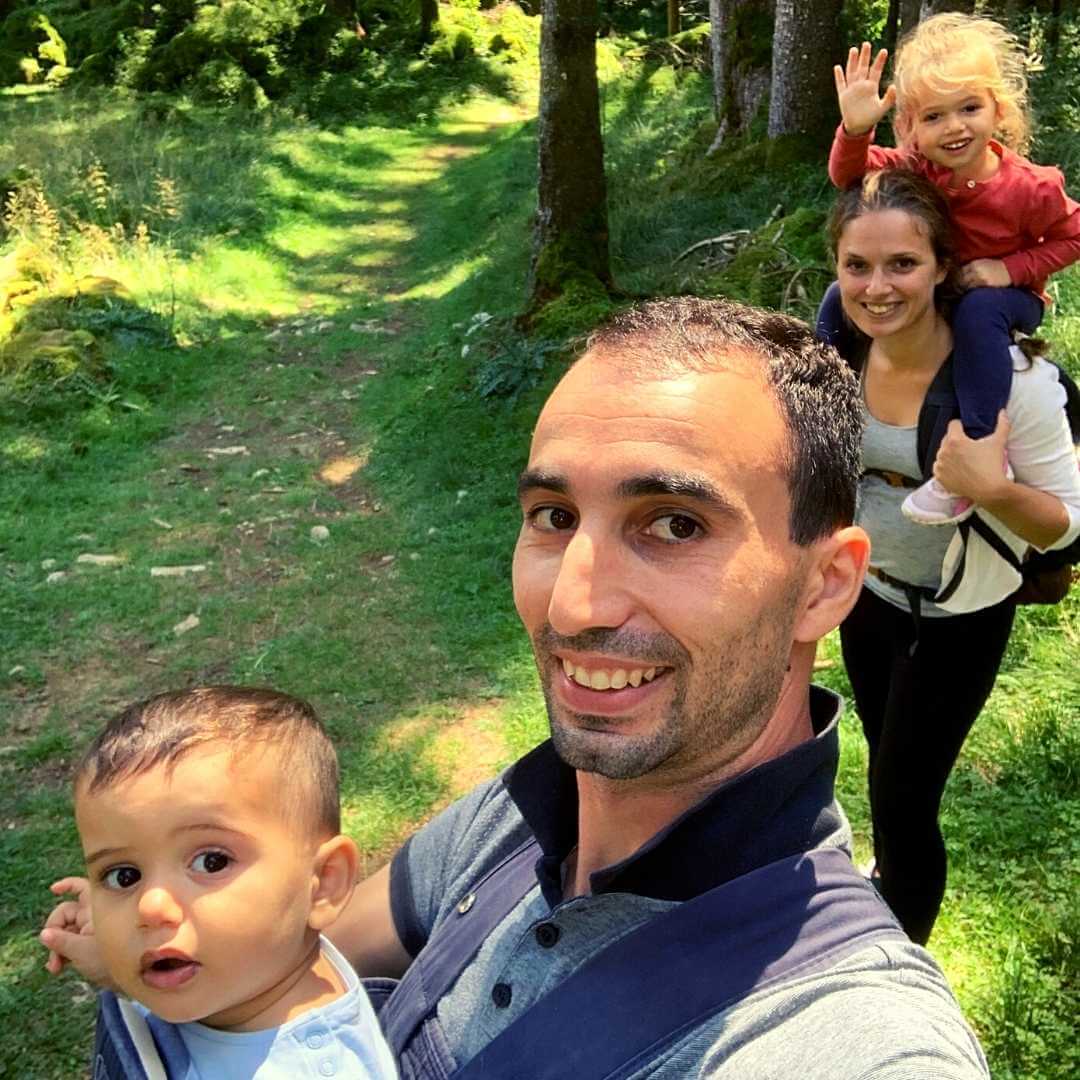 Parents Therese and Joseph with Daughter Krista and Son Mattia. Meet the Galea family whose life mission is to inspire families to experience Gozo in all weathers and offer practical tips to make the most out of your island hikes.