Do you feel you can add value to Gozo In The House? Check our current opportunities and get in touch with your ideas.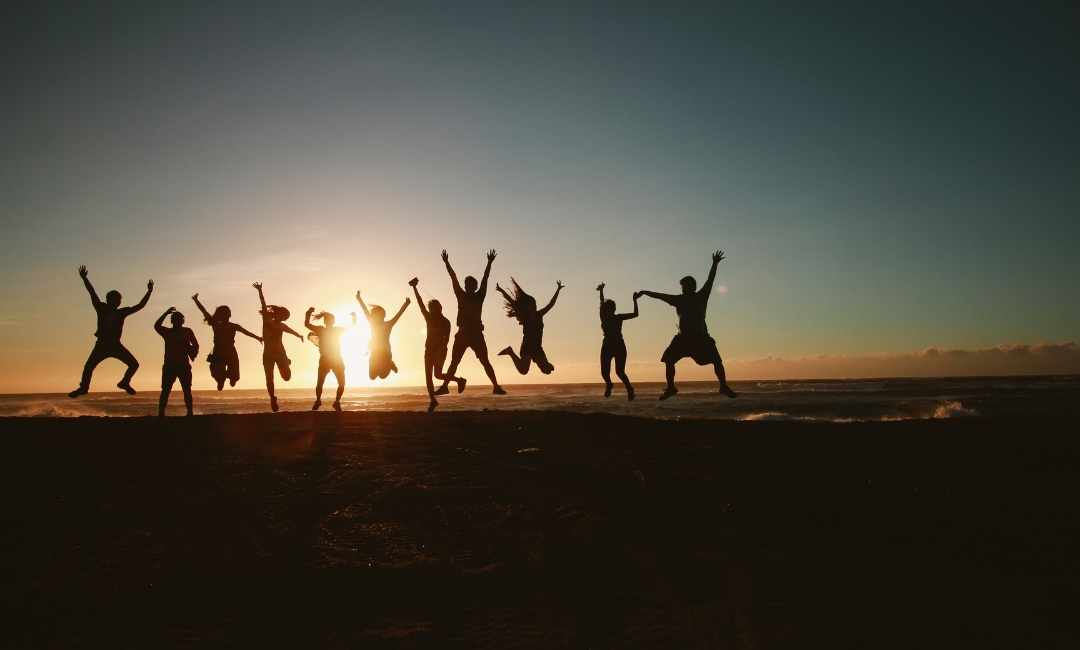 Join Our Team!
Work with us! Remote / Hybrid Positions. Hours To Suit You.
We are a people-powered, locally driven, international platform bringing together a community of locals and experts to share insights about Gozo and what goes on here. We are looking for sales reps, guest writers, artists, content creators and anyone with an idea (because we love to realise them). Get in touch and we can meet for coffee and make some magic happen. It starts with a conversation!
Current job opportunities
Click our current opportunities below to read more about each position. Interested parties should email Andrea at: hello@gozointhehouse.com
GITH has grown super quick and in order for us to deliver on our current plans and beyond, we have opened up an opportunity for a Gozo-loving, self-motivated, articulate, and enthusiastic salesperson to join the team.
This is an exciting time to join this young brand. We have big plans and are looking for local talent to help grow the business. The ideal candidate will have excellent people skills and a solid grasp of time management. You live and/or work on Gozo and are perhaps already in a sales role. You have the aptitude, personality, and drive to forge long-term relationships with our clients and share the GITH ethos;
'Feed Our Mind, Body & Soul. Keep Us Healthy and Happy. Make It Good For Business, Good For Others, Good For Our Community & Good For Our Planet.'
This position is not solely focused on website sales, but would also concentrate on related sponsorship, advertising, marketing, and design-related work. Your hours are your own and your earning potential is limited only by your ability to sell. Having a track record of outside sales is a bonus.
RESPONSIBILITIES:
Report to and coordinate with team members.
Develop an expert understanding of our products, industry, and market.
Establish, develop and maintain positive business and customer relationships.
Generate leads and referrals.
Increase client roster and develop new business in line with targets.
Represent and demonstrate GITH Values.
Work to monthly KPIs to ensure monthly and annual sales targets are achieved.
EXPERIENCE:
Minimum of 2 years demonstrable sales experience.
Strong networking skills.
The ability to communicate via face to face, mask to mask, telephone and email (restrictions respected)
Motivated self-starter.
Maltese & English speaking
Salary & Benefits:
This job will begin as a commission-only position with a competitive commission structure. Offered on a per-project basis based on the size and scope of the project and days that fit with you. Further opportunities are available for the right candidate. Please get in touch via email and include your CV.
GITH are always looking for Interns that want to further their knowledge in Digital Marketing, Social Media and Content Creation. You will understand the workings of a small and busy media company, whilst creating a portfolio of work online. Please email us with your CV.
Through the summer we like to create engaging posts that reflect the island to give visitors that 'local' experience. Through the low season, we tend to focus more on a local market and are always on the lookout for people who live on the island who love creating or who have ideas for engaging content or content series.
This could transpire as either Video (TikTok posts, Insta Stories & Reels, YouTube videos), Writing (articles) or Images (unique content series, photo stories etc.)
Mainly though, we have a blank canvas and love to hear people's ideas and help to realise them. We can offer you a platform for your portfolio so it's important to create clear objectives on how you wish your work to be seen.
If you live in Gozo or Malta and wish to discuss some ideas, familiarise yourself with our content and get in touch.