There Are Numerous Benefits To Gifting Experiences Instead Of Things And Gozo Has Ample Choices To Surprise Someone Special.
Gift giving is a tricky business. Whether it's a birthday, or anniversary, or any other occasion, it is becoming increasingly difficult to choose the perfect gift; something that you are certain the recipient will love. The reality is that most gifts are unwanted or lack meaning, or at worst, end up in a corner of the house, forgotten about. Many gifts lose their purpose and value quickly, and end up discarded in a landfill somewhere. We know that material possessions don't make us happier; they provide instant gratification, but they don't bring long-lasting happiness. Experiences are meaningful, surprising and often, create more long-lasting impact.
Here are 6 reasons why experiences make better gifts.
Experiences are great and lead to happiness because they tend to be more unique and less comparable than material goods. When considering buying an experience for a loved one, consider the life and the interests of the recipient. What are his/her hobbies and pastimes? Consider all the gift receiver's schedules or try to find experience gifts without strict timelines, so that the gift can be used whenever they can.
Experiences create lasting, deeper feelings of happiness. They let you create memories to cherish for a lifetime.
Unlike unwrapping a physical present, experiences provide social interaction. This helps us build bonds and form deeper relationships, which makes us happier in the long-term.
Experiences come with no physical baggage and therefore result in no clutter, making them also more environmentally-friendly.
Experiences allow you to learn something new, improve your skills and practice mindfulness. They become a part of our identity and build a connection to ourselves.
Experimental experiences have multiple layers of excitement built right in, from the excitement of anticipation, to the elated feeling after the experience.
Gifting an experience shows your thoughtfulness towards the recipient's interests and passions. It also requires a little bit of creativity to think about.
Doing an experience is priceless. While most of the things we buy depreciate over time, experiences will only grow in value over the years with this long list of benefits.
Unique Experiences in Gozo
You can find a wide selection of experiences in Gozo that will lift the spirit and connect you to nature.
An ideal experience for someone who loves art and nature is the 'Painting with Natural Pigments', which includes a walk through Gozo's countryside, learning about and collecting different pigments from soil, flowers and fruit. Later, participants are invited to create their own vibrant colours and express their creativity in a painting to take home. This experience also includes a delicious healthy lunch in a peaceful rural setting.
If you need to buy a gift for someone who is creative and artistic, consider the 'Design & Dine Raku' experience. An activity to learn the craft of ceramics using the Raku technique and you will create a ceramic plate with your own hands. Let yourself be absorbed by the creative moment; working with your hands does wonders for your brain. This experience takes place in a tranquil panoramic view-spot in Gozo and comes with wine and food.
You can also treat yourself or a loved one, to another exciting experience in Gozo. 'Down to Earth' is a holistic and therapeutic experience offering a complete relaxation session for all the senses. Starting off with a facial treatment and a homemade blend of local clay, aloe vera and honey, making a powerful combination of skin healing properties – and finishing off with an Indian head massage, which aids in the relief of migraines, relieves fatigue and renews energy levels. This experience takes place in an amazing underground crystal cave.
Words: Zen D'Amato Gautam. Edited: Gozo In The House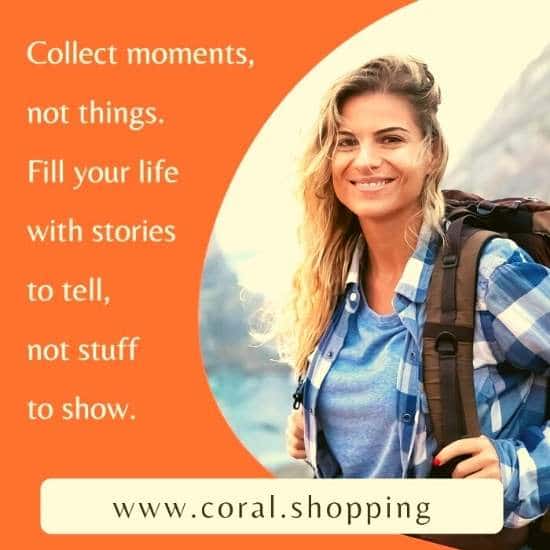 Coral is a local online shopping marketplace featuring in products and services that are good for the people and good for the planet. Visit Coral now.