Enjoy 360 views on this Marsalforn hike to one of Gozo's iconic landmarks.
This hike will literally feel on top of the world as you take in Gozo's stunning green scenery and ocean views in Marsalforn.
There is no doubt that one of the best ways to explore Gozo is by foot and our friends Offdisland Family Adventure has shown that this is possible even with a small family in tow. We've loved following their adventures through Wied il-Mielah, San Raflu Lake and Dwejra and Mgarr ix-Xini, discovering off the beaten track routes and learning more about each area as we venture. So far this winter has delivered countless fine weather walking days and we are making the most of them, taking in and breathing in the greenery, crops and ever-changing wild fauna. This week we head to Marsalforn to hike to Gozo's answer to Christ the Redeemer. Selfie-sticks at the ready!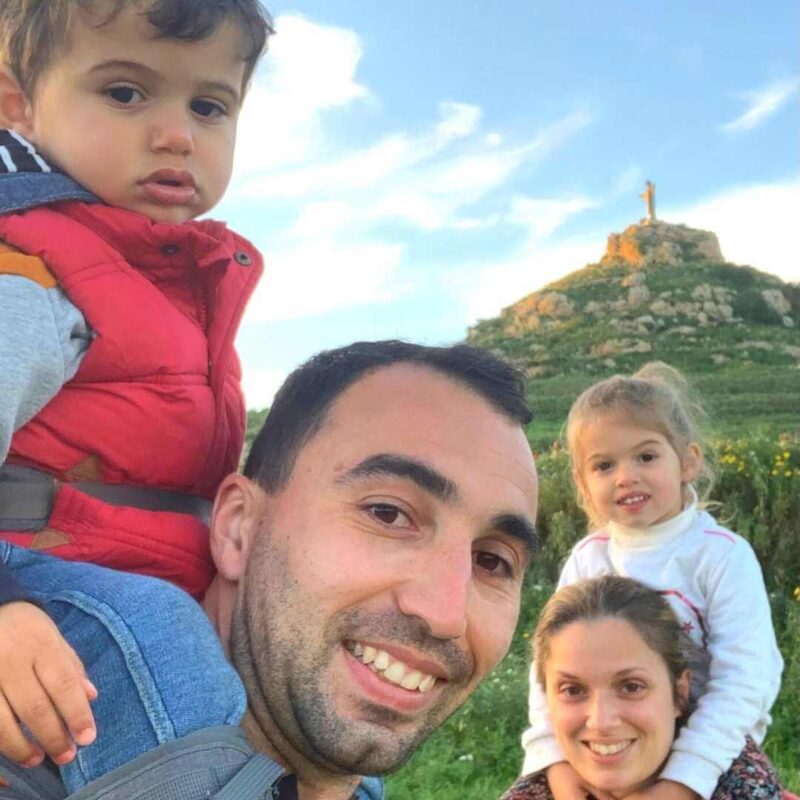 marsalforn
Marsalforn – the fishing village frequented by many during the hot summer months shares similarities to Brazil, in that it is also home to a statue of Jesus Christ. The renowned hill is known by two names – Is-Salvatur Hill and Merzuq Hill. Legend has it that the hill was a dormant volcano, as black smoke had once been seen coming out of the hill. Scientists dismissed this possibility but many still believed the myth. The statue of Our Saviour was erected to protect Gozitans from a natural disaster. It is now one of Gozo's landmarks. Have you ever thought about trying the uphill hike with your little ones? We will be guiding you to this spot through the wonderful valley of Marsalforn.
hike four: our saviour statue, marsalforn
Location: Marsalforn
Time: 1 - 1.5 hours
Distance: 3 km
Difficulty: Medium / Hard
First things first. In case the legend above did not convince you, another legend has been doing the rounds. The legend says that Gozo was engulfed in three whole days of darkness as a result of punishment from God. At the end of these three days, a ray of light which in Maltese is called "Merzuq" was seen coming out of the hill. Hence the alternative name for the hill – Merzuq Hill.
Now, back to reality. Walking along the Marsalforn valley through the wide paved path for a short stroll is wonderful after dining on the promenade. Make it a point to venture on the opposite side of the valley and enjoy the area by walking off-the-beaten-path as it's a totally different experience. On this side of the valley, you can hear the trees swishing more closely, you can smell the terrain, and you have a close look at the crops growing in the fields.
If you are taking this wonderful hike in Marsalforn and staying elsewhere, leave your car in the main parking area of Marsalforn. From there, start heading towards the main road that leads you to Rabat. Fret not, you will be crossing the valley, and then, on your left, there is a side path – here is where the hike starts (check out the Google Maps link for a visual reference). This part is easy but wonderful in its own way. Take time to admire the farmers' fields whilst walking underneath the trees. Half-way down the valley, you should come across the resident ducks (and ducklings if you're lucky!) that call this valley home. Many passers-by give bread to the ducks – you might want to have some with you so that your children can feed them.
After that, you can continue along the path until it ends in a road that crosses the valley. Walk along the paved road leading to the main road between Victoria and Marsalforn. Here you will have to cross the main road without any crossings to help you. Please be extra cautious when you cross and make sure you have visibility of the road from both directions before crossing to the pavement on the other side. Continue along as if walking towards Marsalforn again until you come across a street on your left.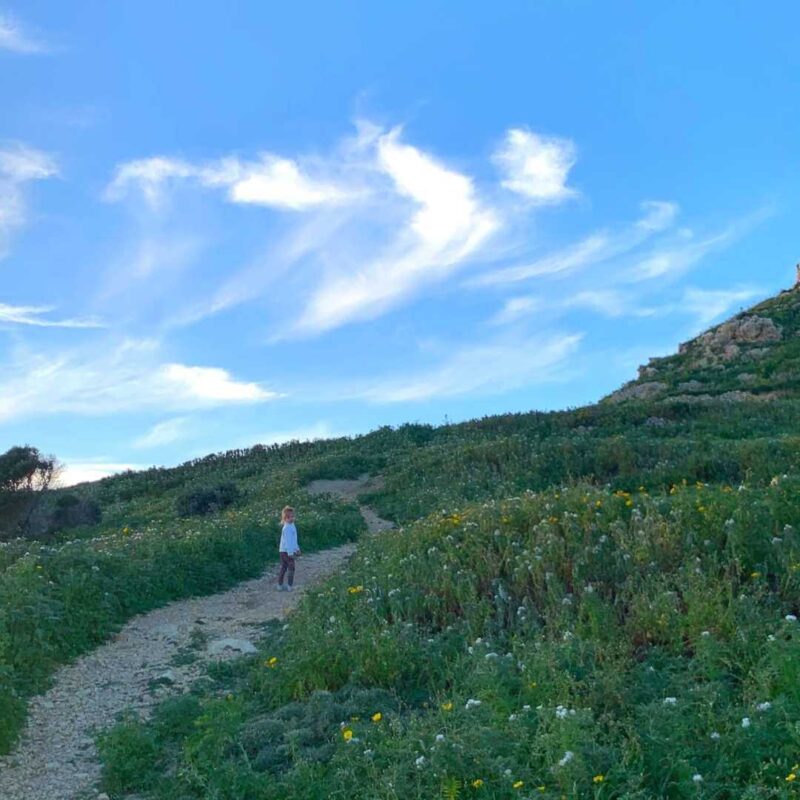 Trail add-on: Just before crossing the main road, you will see a bridge. You can venture underneath the main road by walking beneath the bridge. A word of caution – be ready to get muddy shoes/boots, especially if it rained a few days before your hike!
From here onwards it is a path meandering upwards across green fields and leading towards the statue of Our Saviour. Once beneath it, you will need to do some climbing. Let the children climb up – make sure you are close behind their every move. I know, you might already start feeling anxious about it, but hey, they need to try things out! Our daughter, who is barely 3 years old, is getting better and better every time – and we've been encouraging her to do it since around the age of two.
How long has the statue been there?
According to a placard next to Our Saviour, the first stone statue was placed on top of the hill in 1870 by a farmer from Xaghra. This statue was eventually replaced with a large wooden cross, probably in 1901 as part of activities celebrating the beginning of the 20th century. In 1904 the wooden cross was again replaced by a new stone statue, erected on a high stone pedestal, of Our Saviour holding a large wooden cross. The new statue was commissioned to mark the consecration of Gozo to Christ the Saviour by the Gozo Diocese. Over the next 50 years, the statue suffered various structural damages but was only replaced with a concrete statue in 1960 following complaints by locals. This statue was however hit by lightning only 13 years later and the hill remained bare for several years. The current 6-metre statue was erected in 1979.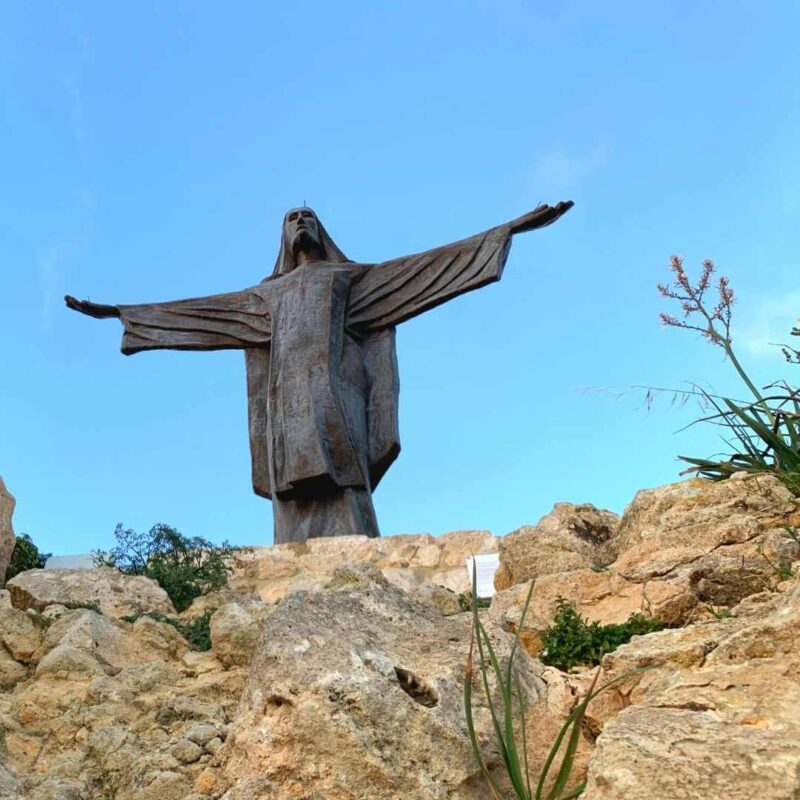 Once on top admire the beautiful views of Gozo. Immerse yourself in the experience – a 360-degree view of all that Gozo is about – nature, greenery, authenticity, history, sea. If you've made the journey in the afternoon, you may opt to have a snack and wait until sunset. Head back along the same path, alas, you may now choose the paved road along the Marsalforn valley rather than the off-the-beaten-track one.
how to keep them little ones entertained
We're asked this question repeatedly, and it seems to be one that keeps parents from hiking with their babies and toddlers. As with anything kid-related, it's not easy, yet any adventures of this kind are rewarding. We've been on numerous hikes as a family, since our children were babies, and we have the following tips to share with you.
Snacks. Lots of them. Crackers, fruit, sandwiches, water. You never have enough of them.
Entertain. Whether it's singing a nursery rhyme or playing "I spy", entertainment is key.
Let them explore. I cannot stress enough the importance of this. Let them lead the way. It's more about the journey rather than the destination, and in this way, they will learn so much more.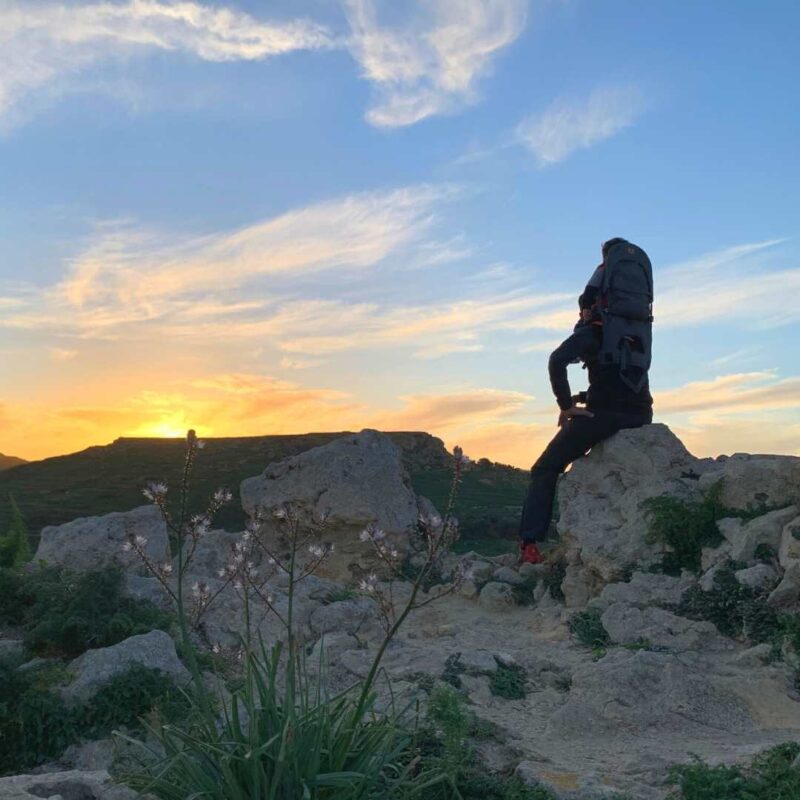 Hike Author and Images: Therese Galea
Did you find this article interesting? Follow the Galea family on Facebook, Instagram and their Website for more adventures, tips and ideas, and be sure to check out their other hikes in this winter walking series.
the galea family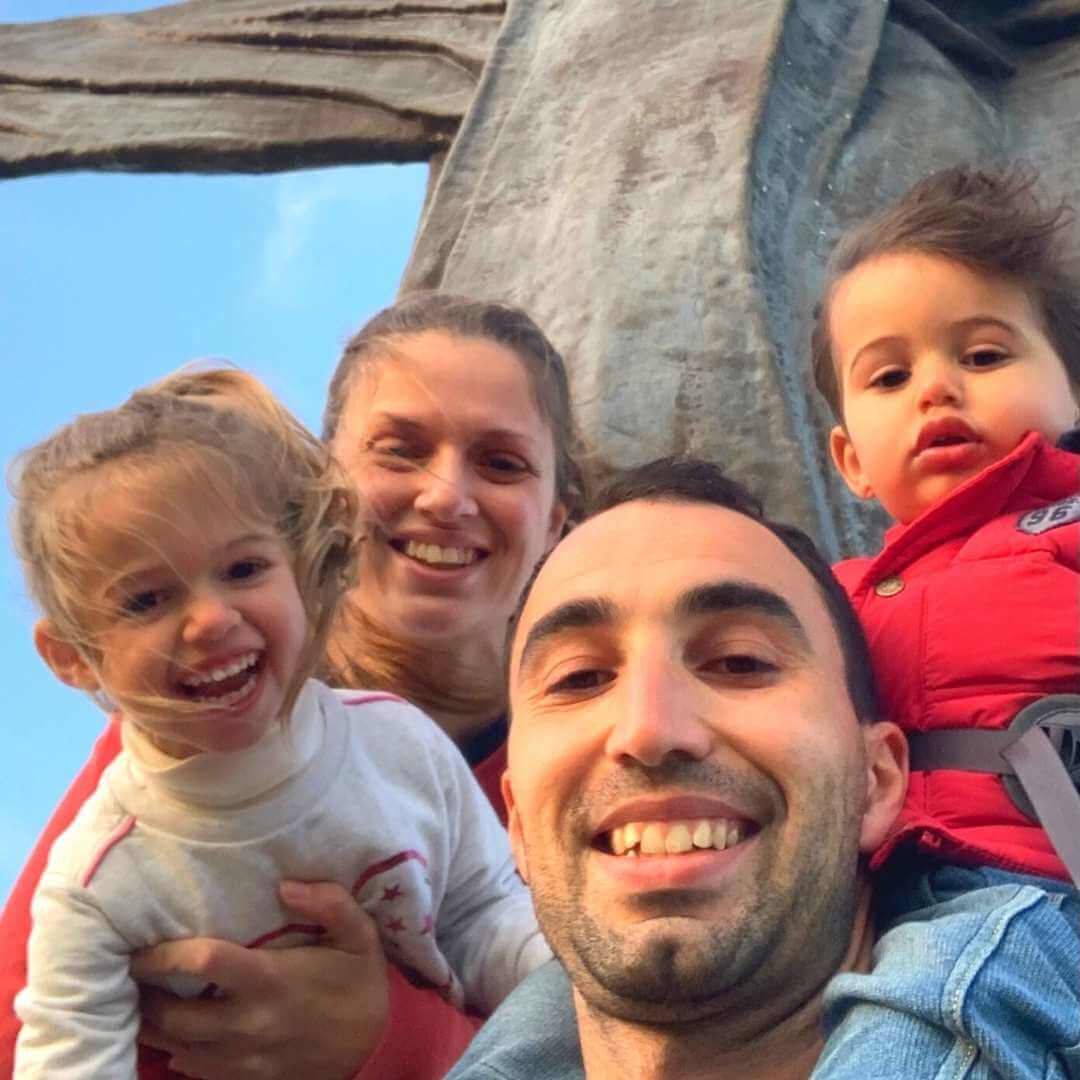 Parents Therese and Joseph with Daughter Krista and Son Mattia. Meet the Galea family whose life mission is to inspire families to experience Gozo in all weathers and offer practical tips to make the most out of your island hikes.