Get fit on Gozo with these awesome workouts.
New Year is traditionally seen as the season to kickstart a new you, but the end of summer is really the ideal time to begin working on your healthier regime. Just like Christmas can take its toll on our bodies, so can the hotter months, what with the heat slowing us down and all those ice-creams! Therefore it's only natural that as Gozo summer draws to a close, you may feel like you need to move more and eat healthier.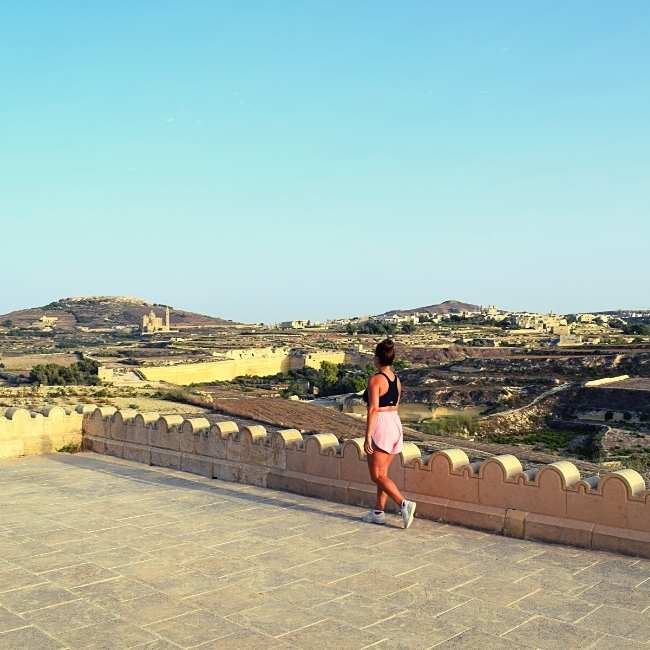 So how can you motivate yourself to get started?
Look at your schedule and work out when are your best times to exercise. These are typically first thing in the morning, straight after you have finished work, or once the kids are in bed.
Once you have found your best times then put them in your diary and stick to them – consistency is really important if you want results.
There will always be other things to do other than exercise. It's amazing how many jobs you will suddenly find to do to help you get out of it! But the world will not stop if you take a step away from your endless to do list for a few hours per week.
If you really can't motivate yourself to stick to a routine, then think about hiring a personal trainer or joining a fitness class where you have to prebook and pay ahead. Then you are committed and half-way there.
Find something you actually enjoy doing. Not everyone feels comfortable at the gym. Others love it. Some prefer team sports, others like working out outside alone or from home. If you make it fun and less of a chore then you're more likely to continue.
A few more options to get you moving…
Get a fitness buddy. Then you have to stick with it as you can't let someone else down. Plus it can make your workouts more interesting as there's someone to talk to and compete with.
If you don't have a lot of time to exercise then just start doing something, even if it is a short walk each day. Anything is better than nothing – it all adds up!
If you're putting in the effort to exercise then it's important to look at your diet too, not just in terms of weight loss but also for your inner health. Cut down on alcohol, added sugars, and salty and processed foods. Focus on adding more vegetables to your meals and eat with lean proteins such as fish, chicken, and plant-based options like lentils, beans, nuts and seeds. Healthy eating is not boring – you can find plenty of recipe ideas online to avoid a rut.
Get outdoors! Running or walking is a great way to boost your fitness in Gozo as there are so many routes off-the-beaten-track or hills to make your workout more intense.
Here are three of my favourite places in Gozo to walk or run:
Starting in Munxar Square, wind through this sleepy village out through the countryside to the stunning Sannap Cliffs. Here you can enjoy breath-taking views across to Malta from some of Gozo's highest cliffs.
From Marsalforn car park walk away from the coast through the green Marsalforn Valley. Take one of the steep hill paths up towards the village of Xaghra (if you're brave enough!).
Starting in Gharb Square, head out to San Dimitri chapel via Triq Birbuba, with its gorgeous and tranquil viewpoints over the north-western side of Gozo.
Feeling inspired? For more information on joining the More Than Movement community please visit: Website | Facebook | Instagram