Can't Choose One Dish? Choose Them all! It's All About Sharing At This Gozitan Eatery.
Behold Tmun has now made their small plates menu a permanent fixture.
Tmun's Tasting Menu became an immediate hit when Chef Paul Buttigieg tested it out. Sliding it into the menu spontaneously here and there has resulted in a phenomenal response and if you try it, you will quickly see why.
It's quite simple really. Designed to reflect the very heart of Tmuns cuisine, with food inspired by the chefs home town (plus exciting Asian-inspired twists), you can now sample these mini-versions of the main menu and share them with your dinner guests. Two people choose 7 or 9 dishes between them and share each plate, so if you are a table of four or more, all couples choose the same dishes adding a whole new dimension to your dinner reservation plus you get to taste dishes, you may not usually order. The perfect conversation starter.
Genius!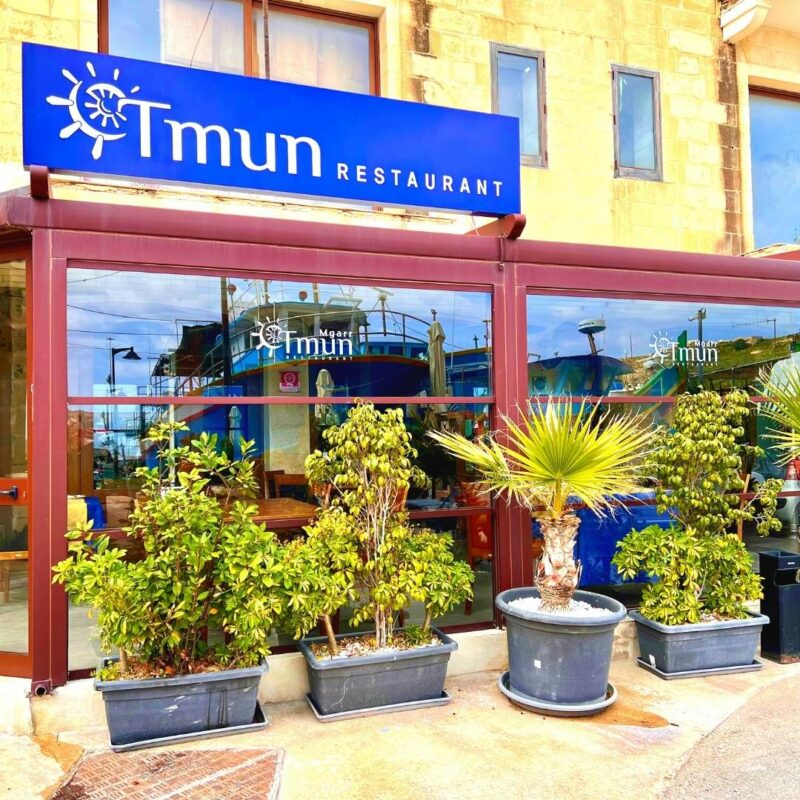 The restaurant itself is a Gozitan oasis, surrounded by boatyards and the bustling harbour. The atmosphere at Tmun is warm and decadent and smart enough to dress up for. With food reaching this standard, it deserves the details.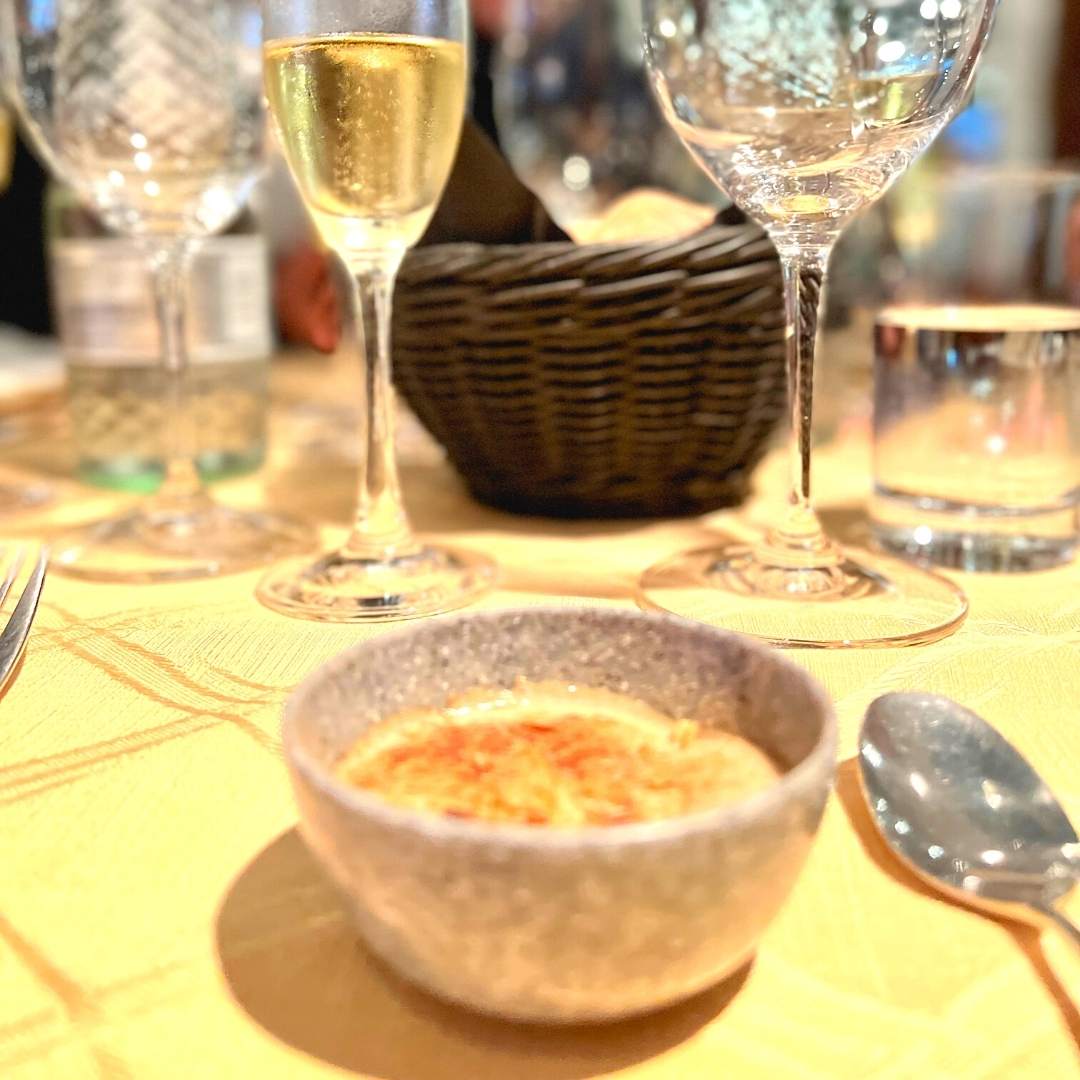 Before starting with the Tmun tasting menu, share a pick of the infamous sides because you won't want to resist. Mouthwatering Rizzi (Sea Urchin Roe) on toasted Ciabatta, Mini Fish Sliders, Panko Tempura Prawns and Nori Gratin Oysters set the tone for a wonderful tasting journey alongside their signature Amuse Bouche. No spoilers.
Chef collaborates with the seasons using fresh, (mostly) locally sourced ingredients making everything from scratch, and it shows. Some dishes have stood the test of time (otherwise locals would start a riot!) but every few months you see a sweet seasonal change like the Spring-fuelled local asparagus with slow-cooked egg, lardo, crispy polenta and beurre blanc.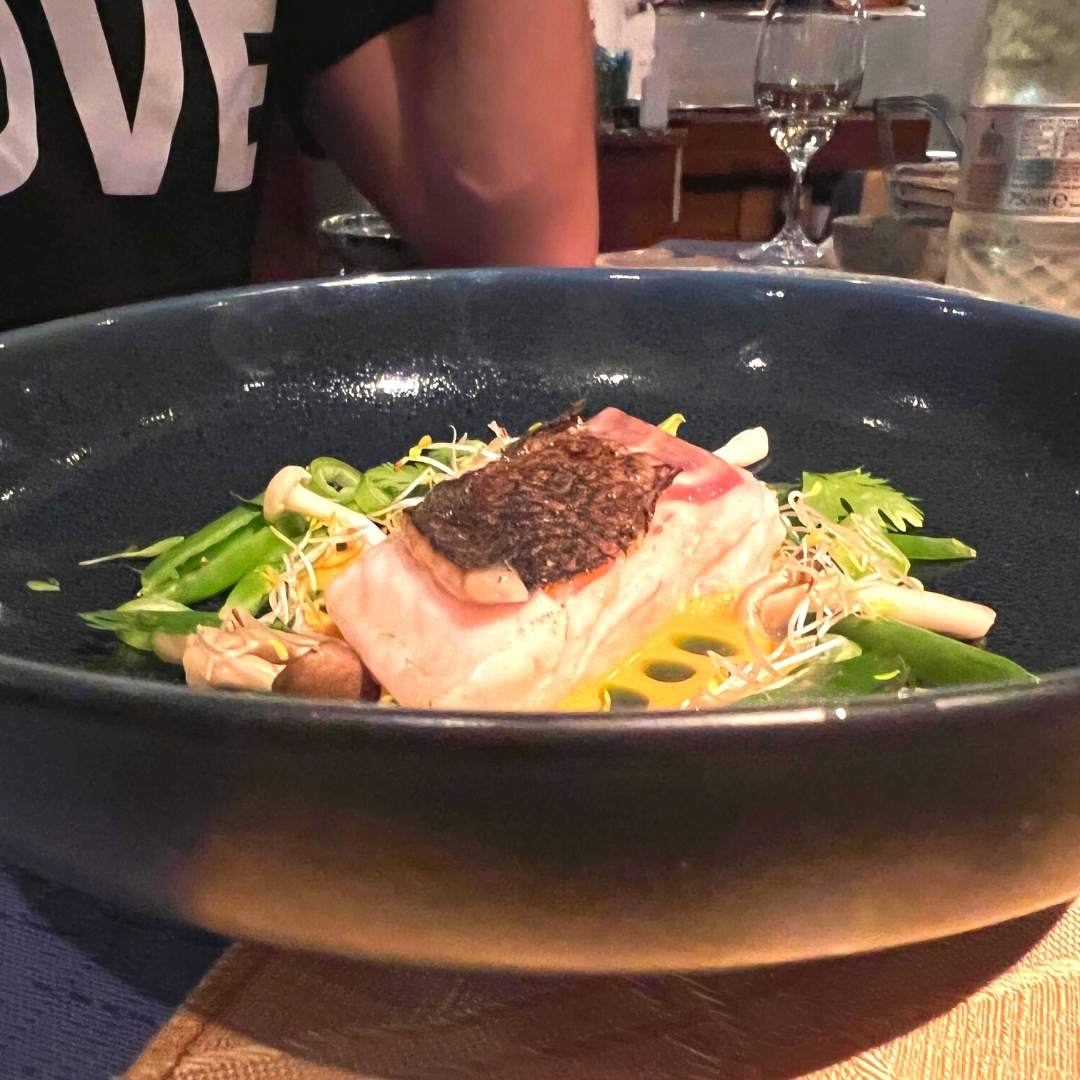 The Panko Tempura Monkfish is a firm favourite among locals, served with fresh garden peas, mint and guanciale, and the Denci, which is a kind of Bream is served with Tom Yum and Coconut Sauce, Picked Shimeji Mushrooms, Sugar Snaps, Spring Onions, Coriander and Sprouts. This plate has it all.
Book Tmun Restaurant ahead of time. This place is in demand.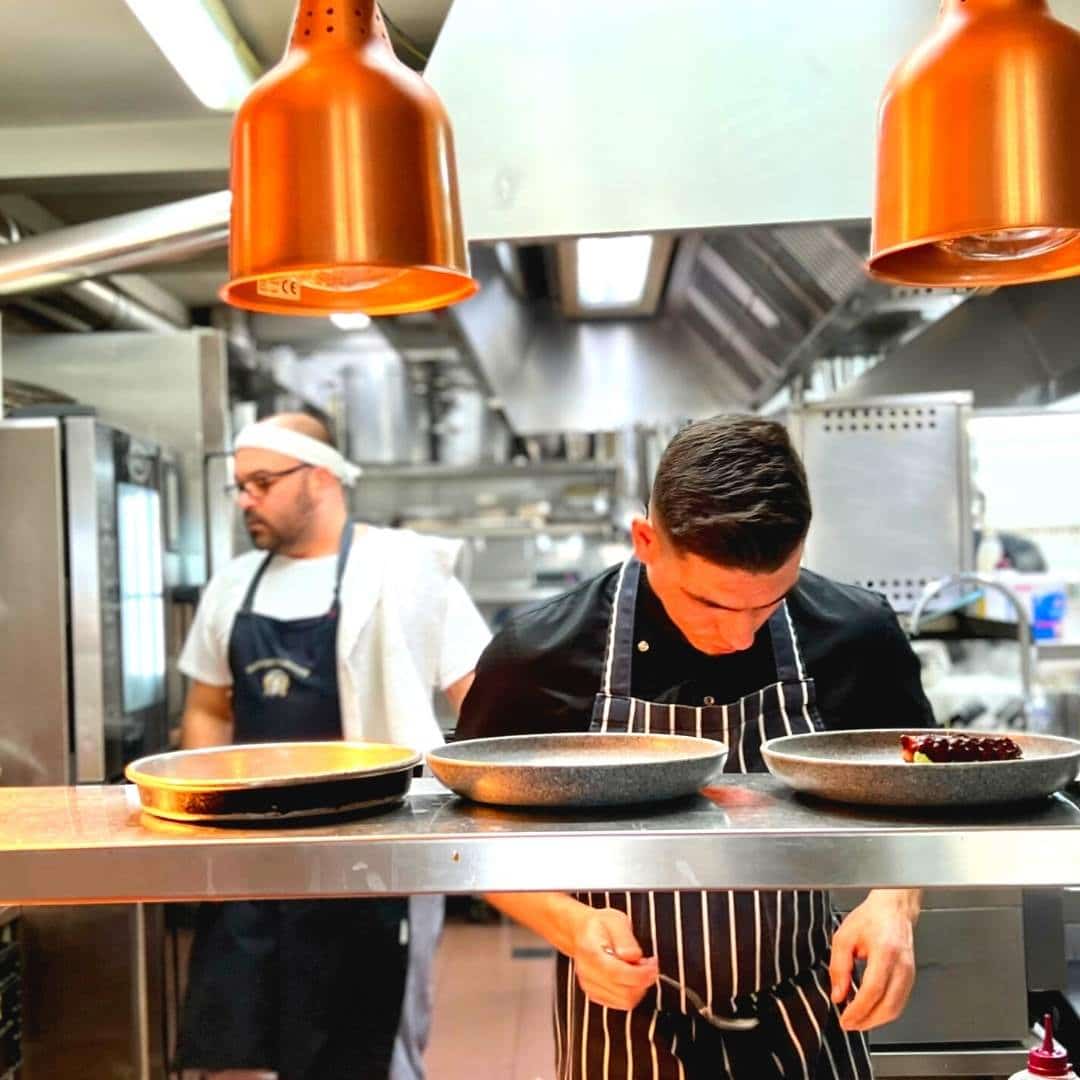 Ask their knowledgeable staff to pair your choices with their impressive wine list and sit back for a Mediterranean-style grazing lunch or dinner. The setting here is so beautiful, that you'll want to park yourself for a fair few hours.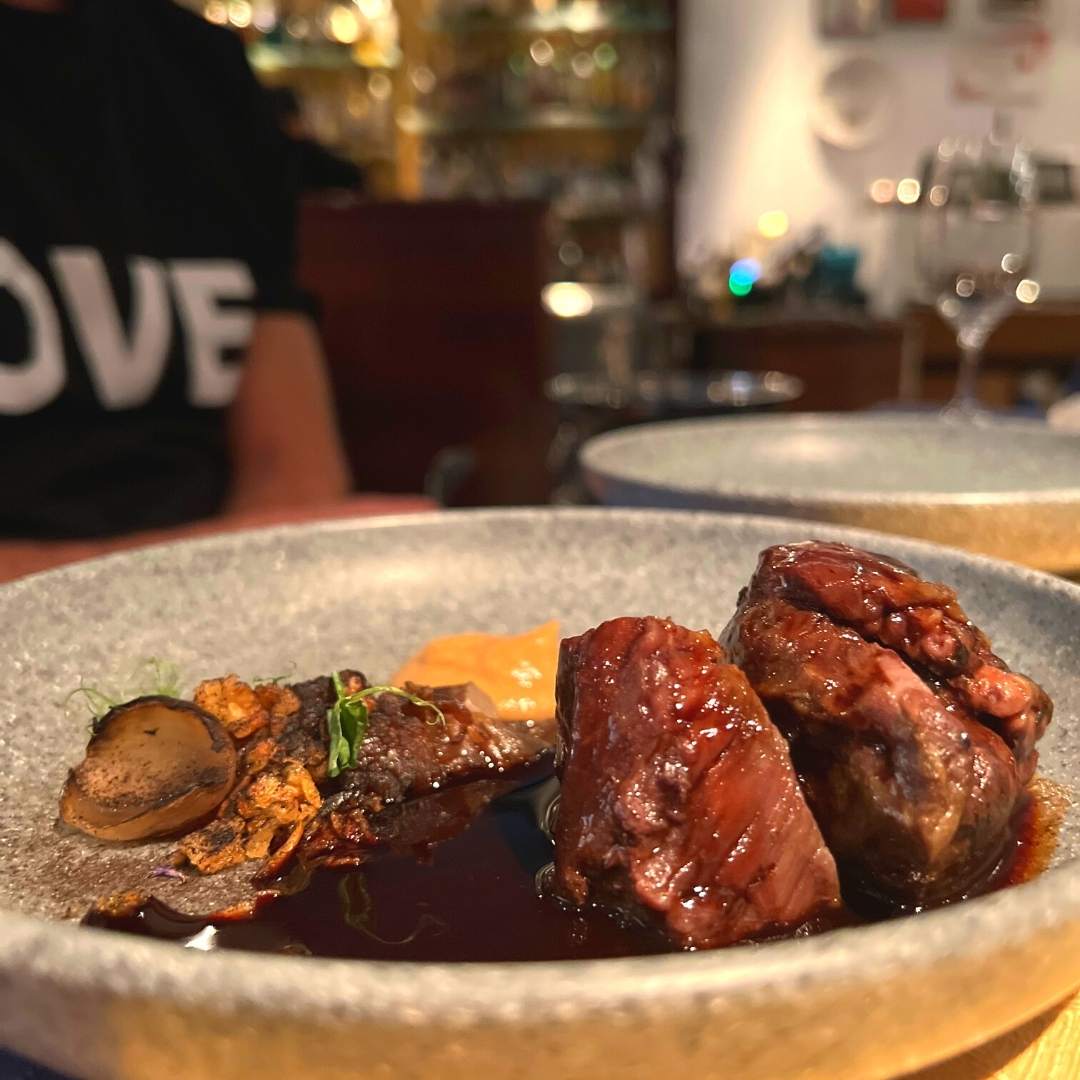 The slow-cooked Beef Cheek with textures of onion and jus is divine and we completed the night with their delicious Valrhona Chocolate Delice. A union of peanut, banana and caramel with all the naughtiness, all the textures, and all the flavour.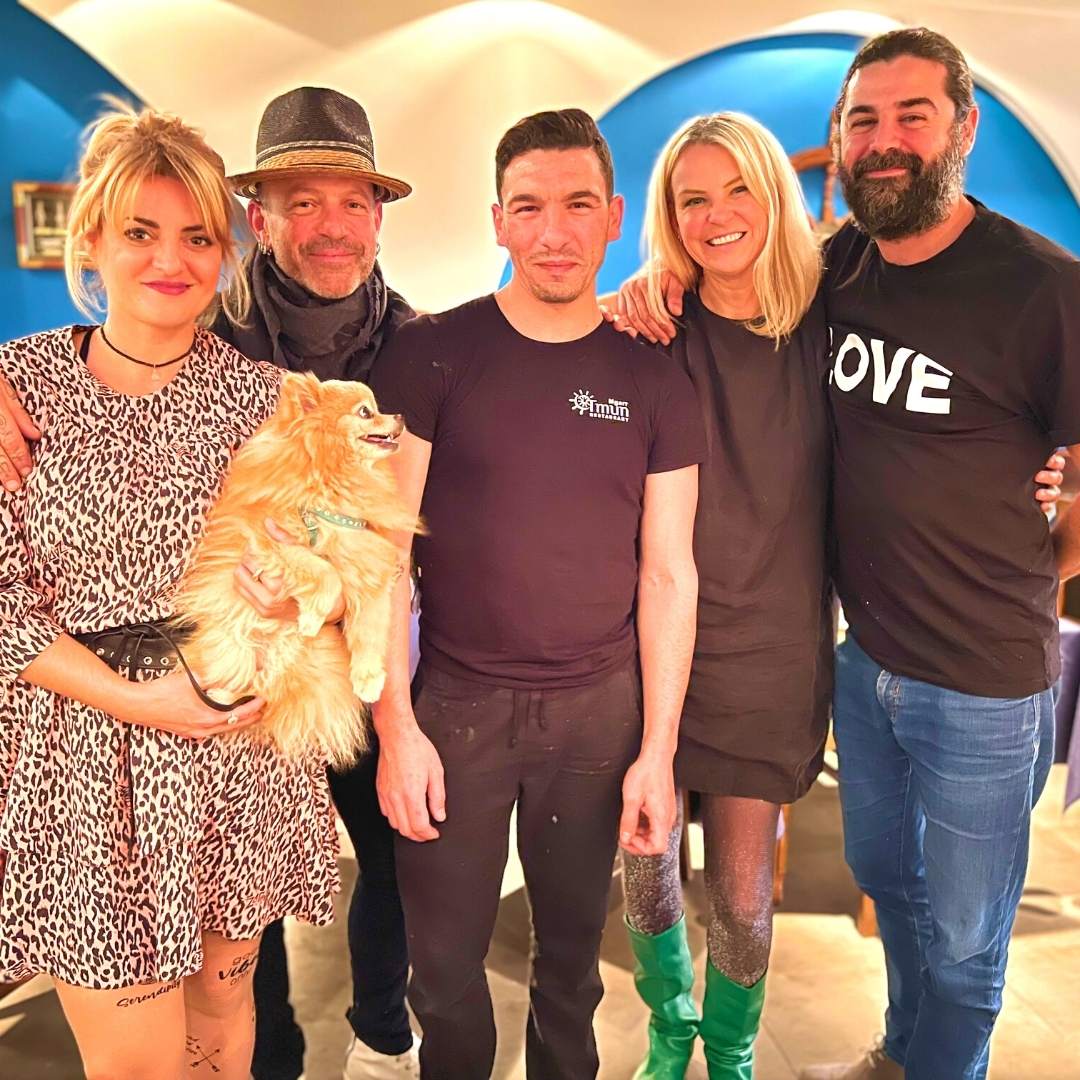 We had a ball and can't wait to do it all over again. Full disclosure, some of my choices might be the same next time!
For more Information and to view their menu click here: Tmun Restaurant,Mgarr.