Carnival is a Gozo Experience You Will Never Forget.
Events in Gozo don't get better than this! Carnival is part of a long-time tradition across the Maltese Islands. When the streets become alive with colour and fun experiences are to be had for all the family.
Date Last Updated: 12th January 2023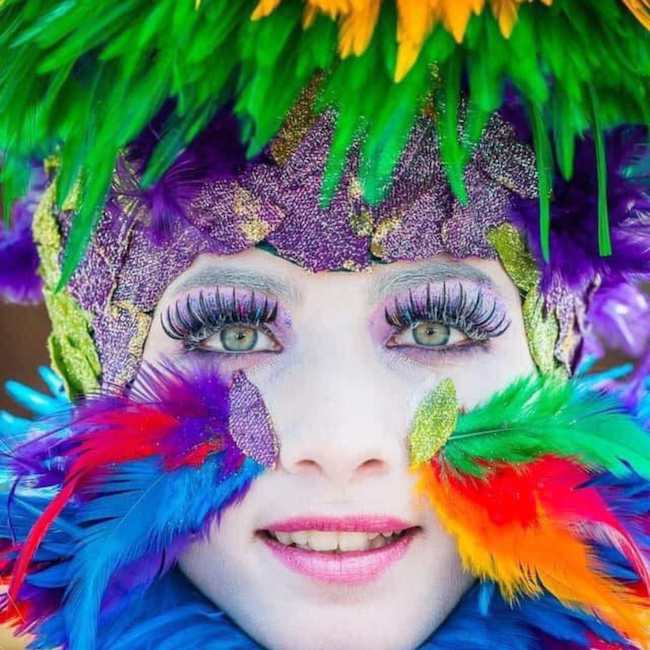 Contents
---
When Is Carnival This Year?
Friday 17th to Tuesday 21st February 2023
---
Gozo Carnival History. An Integral Part Of Gozo Tradition.
Carnival in Gozo is celebrated in Independent Square in Victoria, and Nadur Square and all the surrounding streets. You will come across teams of people disguised under colourful costumes, magical floats of crazy characters and food and drink being served from the streets. It's a chance to see the true character and humour of Gozitans!
Carnival festivities are reminiscent of Maltese folklore and have been celebrated since the arrival of the Knights of St. John in 1530. It began in Valletta and soon spread across the Maltese islands and now, it's one of the most colourful events on the Maltese calendar, happening just before Lent. Especially in Gozo.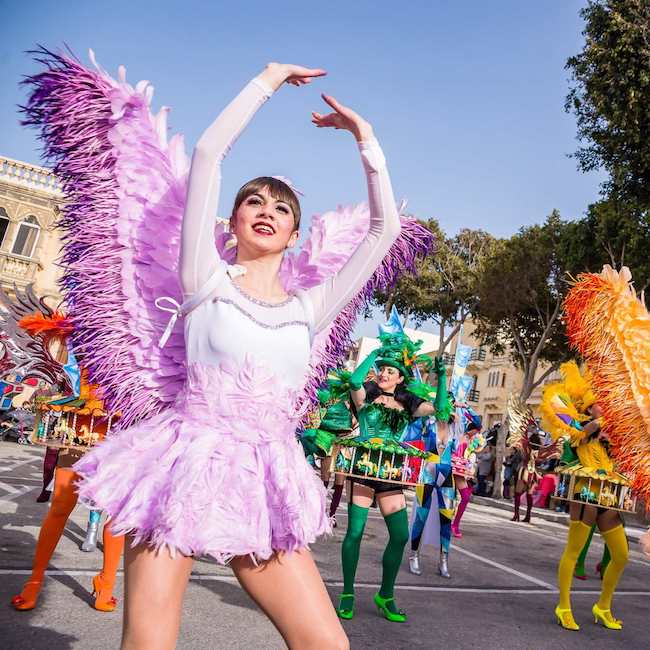 The Nadur Spontaneous Carnival
There are many smaller events surrounding Carnival every year, some could argue these are what make the whole experience. The Nadur Spontaneous Carnival is unique there are no rules! At sunset, a multitude of masked and hooded creatures take over the streets of Nadur in costume of course! Not to be missed if you want to experience the REAL Gozo carnival.
---
Carnival Events In Gozo 2023.
Enjoy 5 days of Carnival fever in Gozo and find out what's on and where. This year there are plenty of events around the island to celebrate this spectacular time of year. Enjoy street parties, parades, dancing and unique performances. Head to Rabat (Victoria) in Independence Square plus Nadur Village and the main square and surrounding streets. You will also find celebrations in Xewkija, Xagħra and Żebbuġ. The bars take to the streets and kiosks adorn the pavements offering plenty of refreshments all night long. These events are free for all the family.
Please Note: Transport for both Rabat and Nadur: If you are coming from Malta you have to prepare to come early with the ferry. Be prepared to queue for the boat for quite some time. Also, it is recommended to avoid parking in these areas We will keep this page updated so bookmark us to keep up with what's being added.
---
10 Things To Do This Year At Carnival
Don't miss the traditional Kukkanja ending the opening event.
Dress UP! The more gruesome and humourous the better!
Join the spontaneous carnival at sunset in Nadur
Party in the squares (Independence Square in Victoria + Nadur Square)
Eat Prinjolata – a traditional dessert cake prepared for special occasions.
Wear comfy shoes!
Be in time to watch the floats procession through Victoria (Rabat)
For those that want to continue the party, hit the club. See our events for details.
Dance in the streets.
Explore the villages of Xewkija, Xagħra and Żebbuġ, there are also events for everyone in these towns.
---
Watch Carnivals Past
Watch Carnivals Gone By. View our montage of Gozo Carnivals gone by and we will see you on the streets in Gozo.
With thanks to the following content creators…
Jason Buhagiar (1982) | Arcadia (2013) | | Bugeja Carnival 2013 Behind the Scenes | Tonio Schembri | David Bajada (The Maltese Done) (2016) | Franco Tabone (2017) |Joe Grech (2016) Visit Gozo (2018) | Paul Falzon (2009) | Feds World (2017)