Here are the best fish and seafood dishes in Gozo and where to find them.
Mediterranean cuisine is all about fish and seafood right? Try the following dishes in these fish restaurants in Gozo and you won't be disappointed.
Gozo is blessed by an abundance of local fish and seafood restaurants so if you are after the perfect lunch or dinner, here are our top picks of the 5 best dishes to eat while you are here. Check them out and book your table today.
best fish and seafood restaurants in gozo. dish drilldown.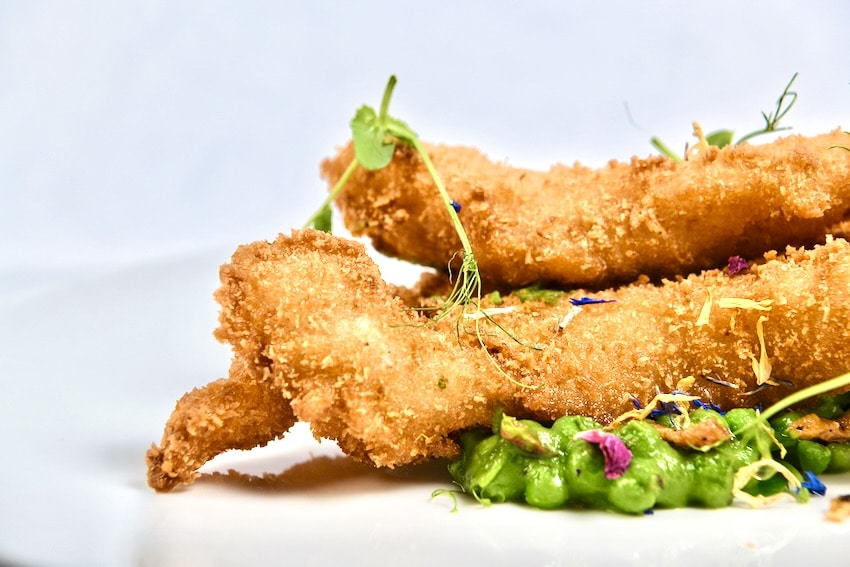 Panko Tempura Monkfish
Known locally as Petrica, this exceptional fish dish from Tmun Restaurant in Mgarr, is a really cool take on Fish & Chips. Monkfish is a mild fish with a similar texture to Lobster. This is dosed in a fine panko tempura coating and served with fresh minted peas and salty guanciale.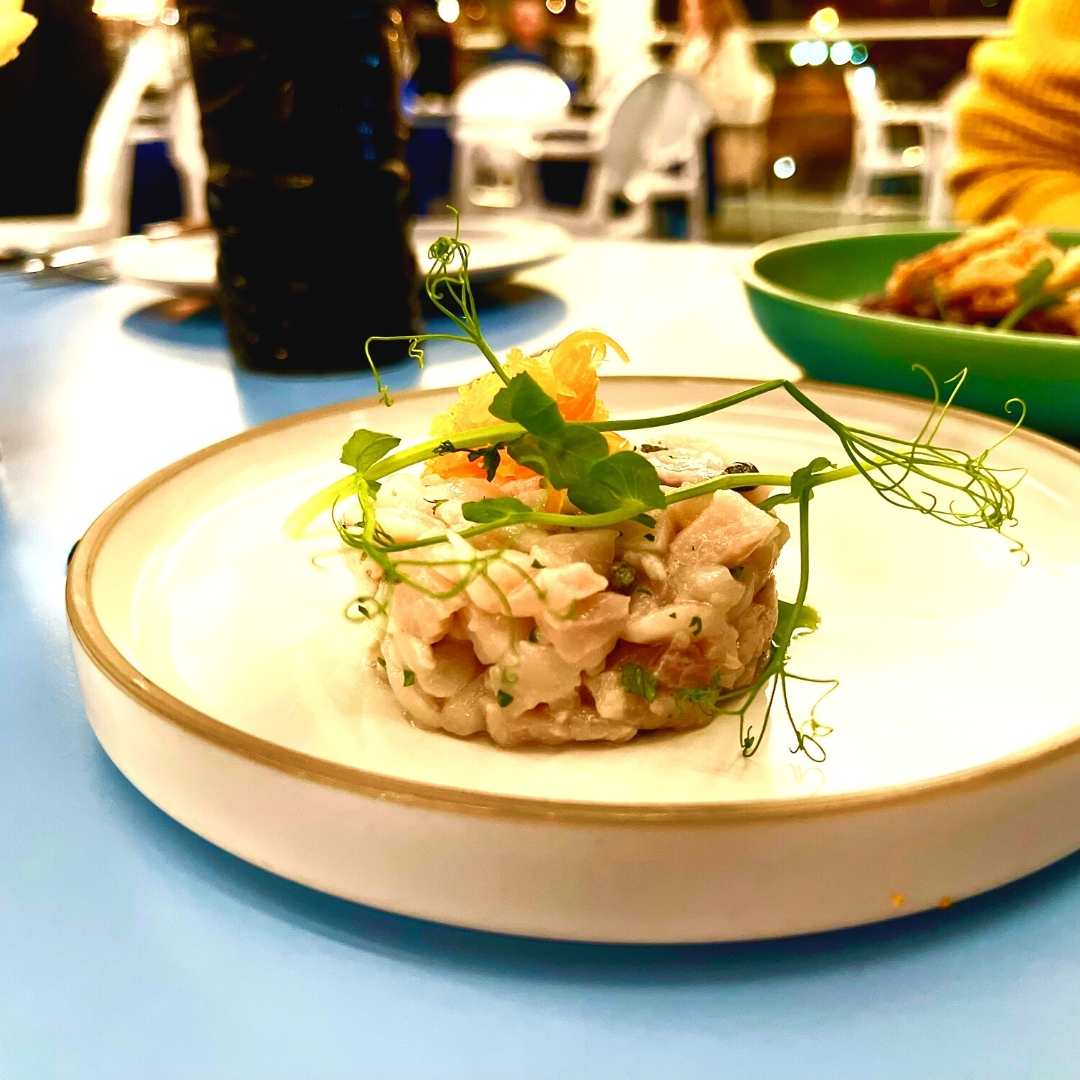 Fresh Fish Tartar
If you are a crudi fan, this dish from one80 Bar & Kitchen will knock your socks off. Fresh, flavoursome, zingy and light as a feather, this exquisite fresh fish tartar is served with Lilliput capers, seaweed pearls and pickled carrots.
More of the best fish and seafood dishes you can find in restaurants in Gozo…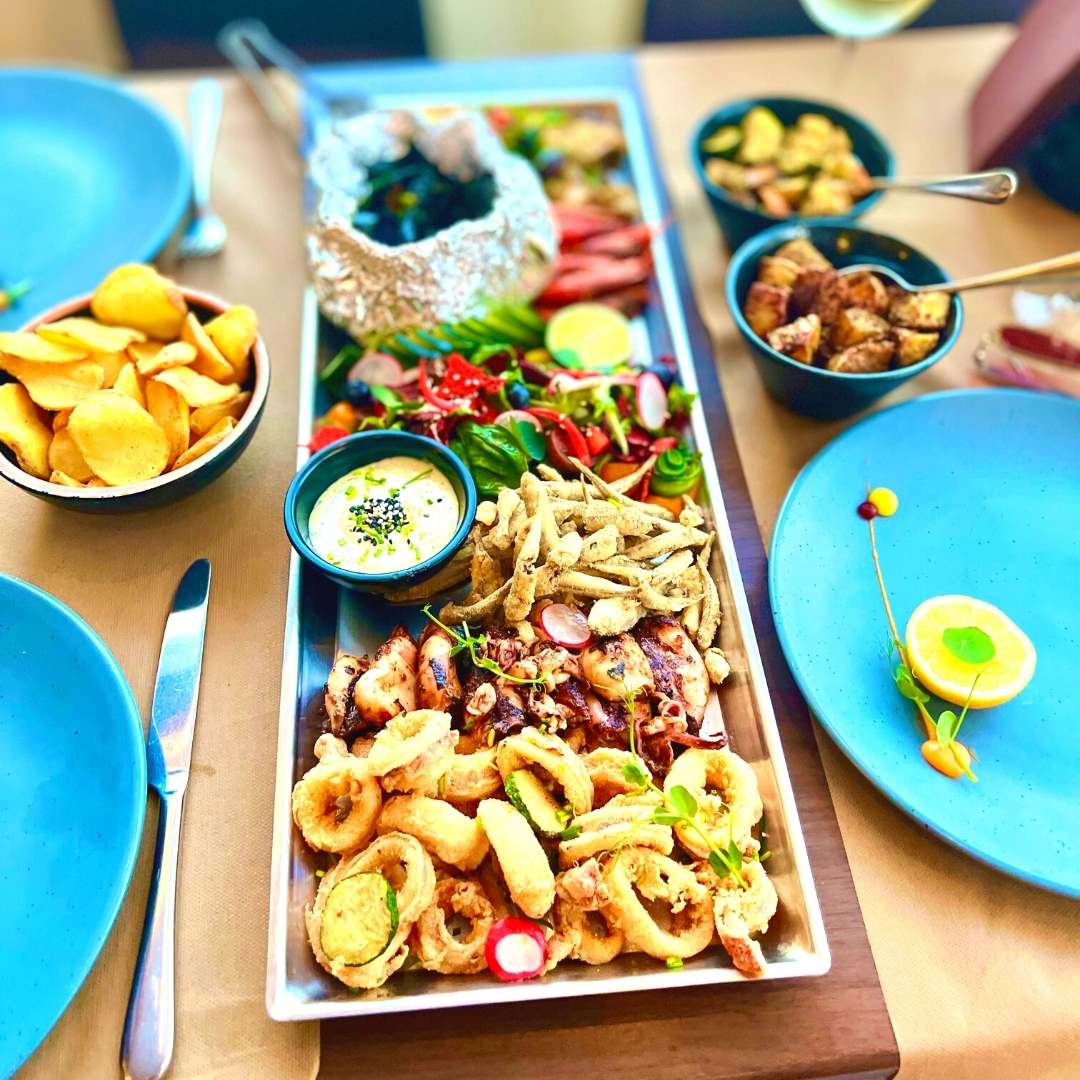 The Ultimate Fish Platter
This is one helluva fish platter that will satisfy any fish craving. A sharing platter for 2+ at Ta Tona Restaurant, Mgarr consists of the day's catch, whitebait, grilled and fritti calamari, local red prawns and more, dependent upon the season. They also do a fantastic crudi platter of fish and seafood. Read our review here.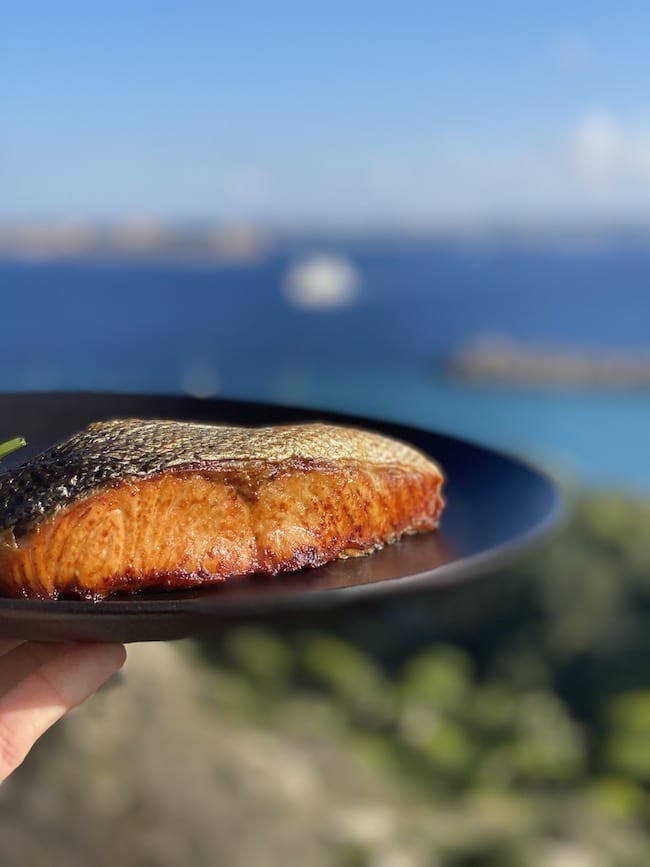 Fresh Norwegian Salmon
Dining with a view is the order of the day at Country Terrace Restaurant. Try this beautiful fish, cooked to perfection and served with a prawn and seafood bisque, herbs and garlic and finished with a creamy lemon sauce.
Crudi-licious
If you are a connoisseur of fish and seafood, then we are sure you will love crudi. Add in 360-degree view of the sea, and you have Ristorante Arzella. Freshly caught, and served in their super-special dining area overlooking the bay of Marsalforn. Seafood doesn't get better than this!
Eat Fish and Seafood in Gozo. Search the guide for more restaurants where you are.