Wanna Have Some Hula-Ween Fun?
As much as the world loves to carve pumpkins this time of year GITH Magazine are keeping things tropical and carving pineapples.
Whether you love or loathe this seasonal celebration, carving pumpkins is a great way to entertain the family at home. Especially little ones – and these days we are at home much more than usual. After some research, we found that a pumpkin is not the only thing that lends itself to a funny face- meet the pineapple 'Jack O' Lantern! Considering we live by the sea on a Mediterranean island we thought it would be fun to keep things tropical, join the latest trend and carve a pineapple this Halloween and we invite you to join in the fun!
The shape of this delicious fruit really lends itself to imagining all kinds of faces, cool sunnies the works – and of course, it already comes with its own hairdo! We couldn't walk past the GITH desk without a chuckle or two. So yes… we had LOTS of fun carving and even more afterwards…but more about that later.
Simple, straightforward and highly effective. Plus we are using the leftover pineapple for a delicious and nutritious smoothie and (because we like to keep things real) a cheeky tropical Piña Colada. Watch out for those recipes this week!
Anyway – let's get carving…
WHAT YOU WILL NEED
Large Pineapple
Chopping board
Sharp knife or pineapple corer
Tray & a Bowl
A battery-operated candle or tea lights
Kitchen Roll
HOW TO MAKE
Adults cut – kids watch!
Cut off the top of your pineapple around 1-2 inches from the top, leaving the leaves attached. Set aside.
Scoop out the pineapple flesh. Use a corer if you have one – if not use a knife and cut about an inch from the outer skin. Then, cut the meat into fours like a pizza as this does make it easier to get it out! This gets a bit messy but that's half the fun! Save all the flesh for your pina colada!
Pour out any left-over juice into a bowl and pat the inside dry as best you can.
Now it's time to carve the face

. If you are a creative type – this shouldn't be too difficult – but we suggest drawing it on paper first – so you know exactly what you are trying to achieve! Put the pineapple on its side and cut out his or her scary features

!
Keeping the pineapple dry with the kitchen roll, finish your cuts until you feel you have reached maximum weirdness.
Add your candles or battery-operated alternatives and Bomba! You have a hula-ween work of art!
Meet Pietra and Peppi! (Yes we are taking it there!)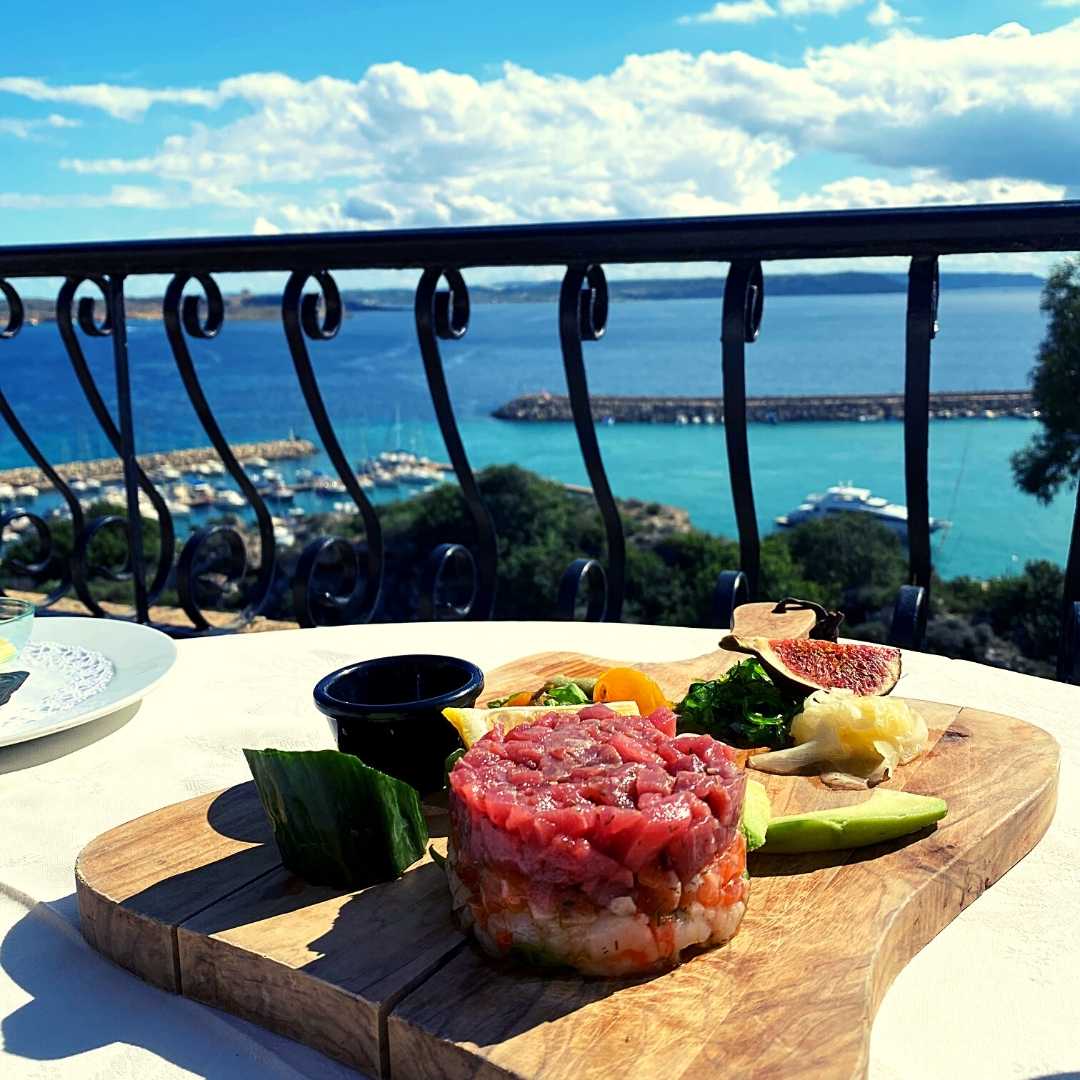 Follow us on Instagram and Facebook to follow Pietra and Peppi's journey around Gozo over the coming week where they find lots of dangerous and scary places on the island. The thing is…can you guess where they are? There may be clues in the stories…