Eat and drink in total style at Ix-Xatt at one80. Snacks, Sushi, Music and Proper Cocktails.
Ix-Xatt at one80 just raised the bar when it comes to going out to eat and drink in Gozo.
The hospitality team at One80 Bar and Kitchen know exactly what they are doing so what does a good business do when it has its ducks in a row? Expand. Diversifying their dossier, founders Rouvin and Jesmond have created a bar concept based on their customers' needs and added Ix-Xatt at one80 to their powerful and passionate hospitality portfolio.
And it is just what Gozo needs.
Ix Xatt, which actually means, 'the shore' in English sits comfortably adjacent to the one80 restaurant therefore, it benefits from ample outside space overlooking the same knockout view of Mgarr Harbour. This bar is perfect for those that don't want to do lunch or dinner, but instead, graze on sushi and high-end snacks whilst sampling real mixology.
A welcome newcomer to the social scene in Gozo and as far as I'm concerned, Ix-Xatt at one80 has just saved the day.
The Bar – Sitting On The Dock Of A Bay
The owners went for a raw inner-city New York loft-style interior. Exposed beams and pipes, polished concrete floors and bare brick walls, along with black steel industrial features, neon signs and the pièce de résistance a beautiful and iconic Marshall jukebox to totally raise the stakes.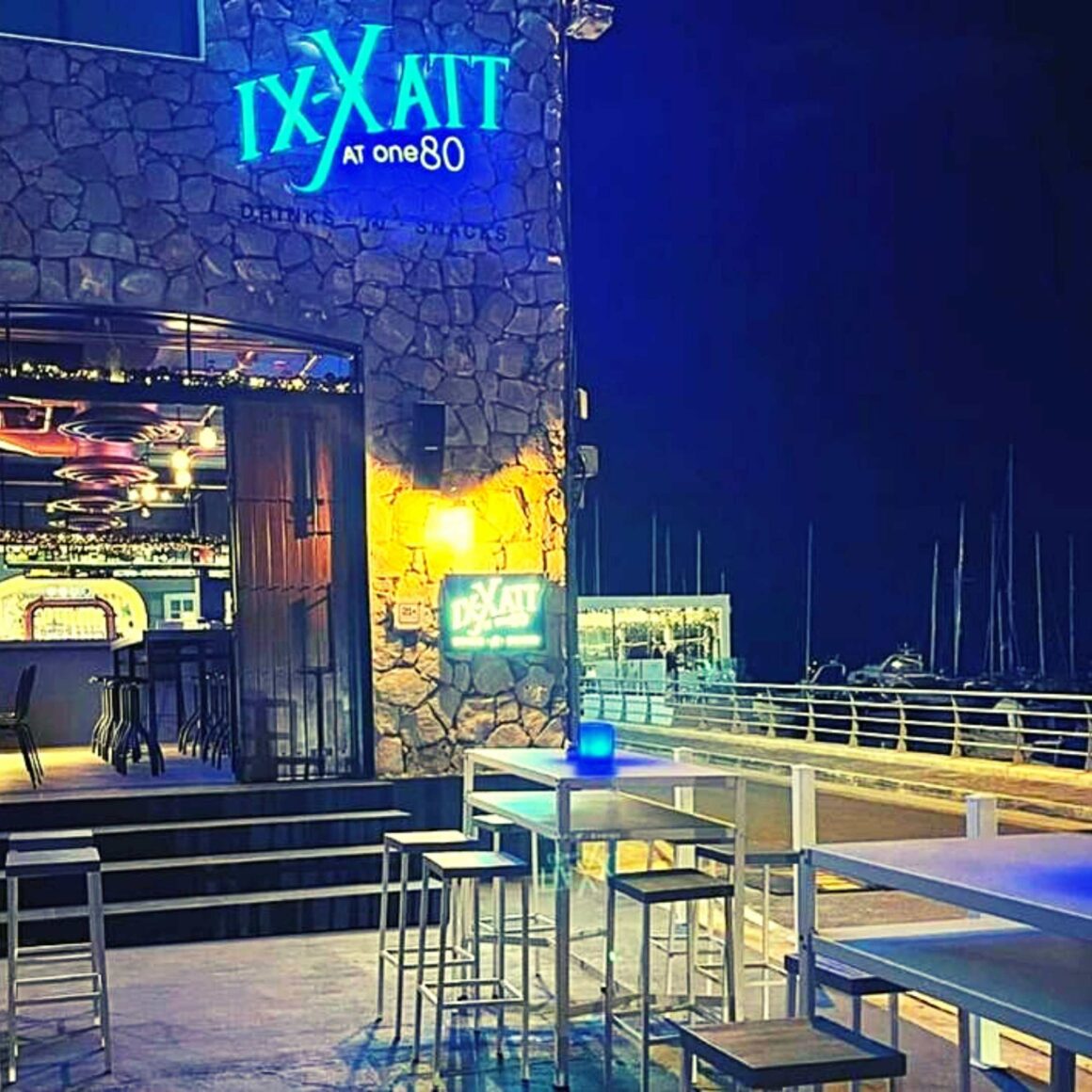 It's fun and creative, it has the right portioning and the pricing is spot on. Choose from snacks from the oven and larder, crudi, fritti, pan-fried and grilled or sample small plates from one80s main menu like pan-fried Smoked Octopus, Flame Grilled Beef Slider or the classic one80 Plank for two.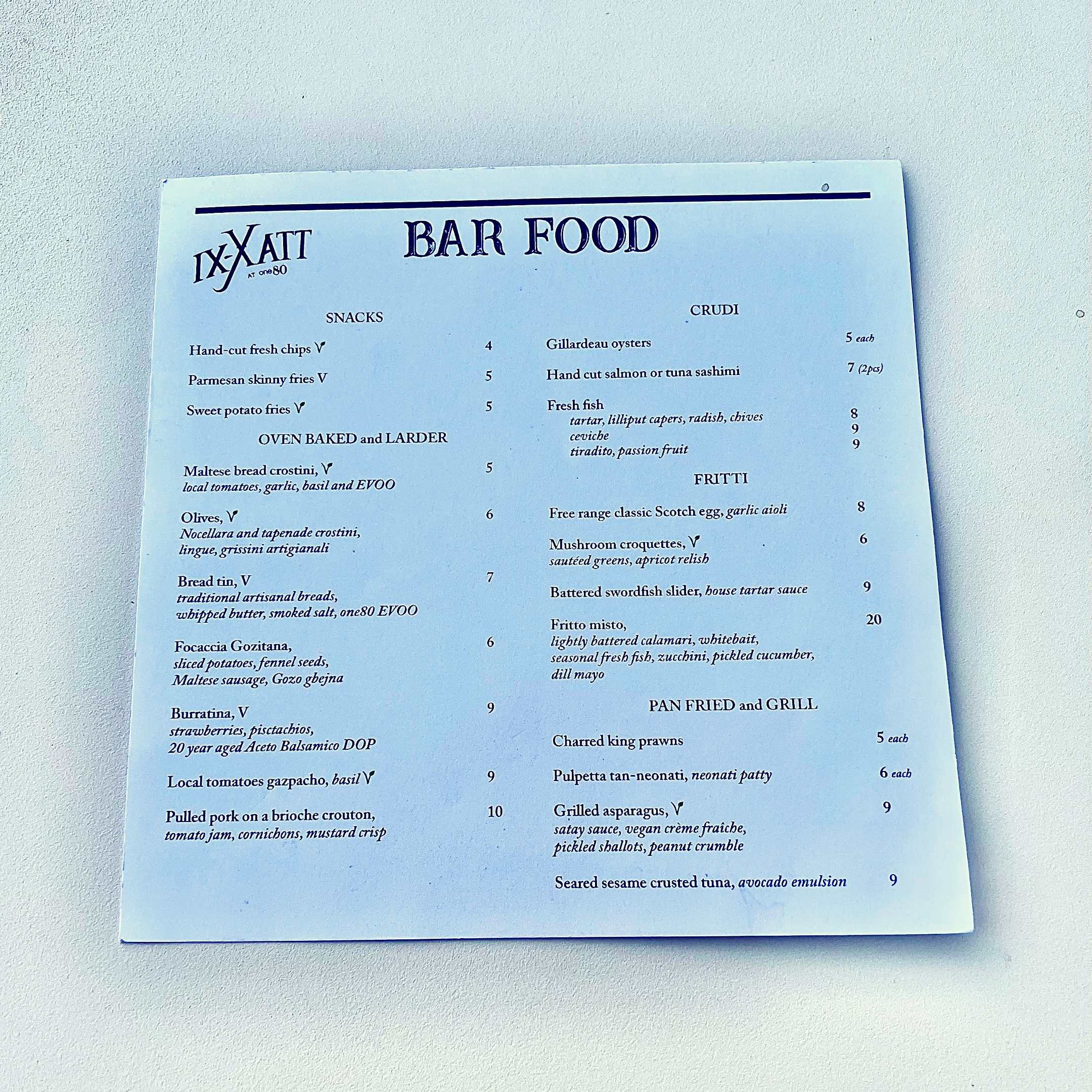 The Cocktails – Palate-Popping Pleasure
The skilled bar staff are now some of the island's best-trained cocktail experts and have raised the bar (pardon the pun) when it comes to cocktail culture. Expect consistently excellent service with a smile, and colour-popping, deliciousness in every sip.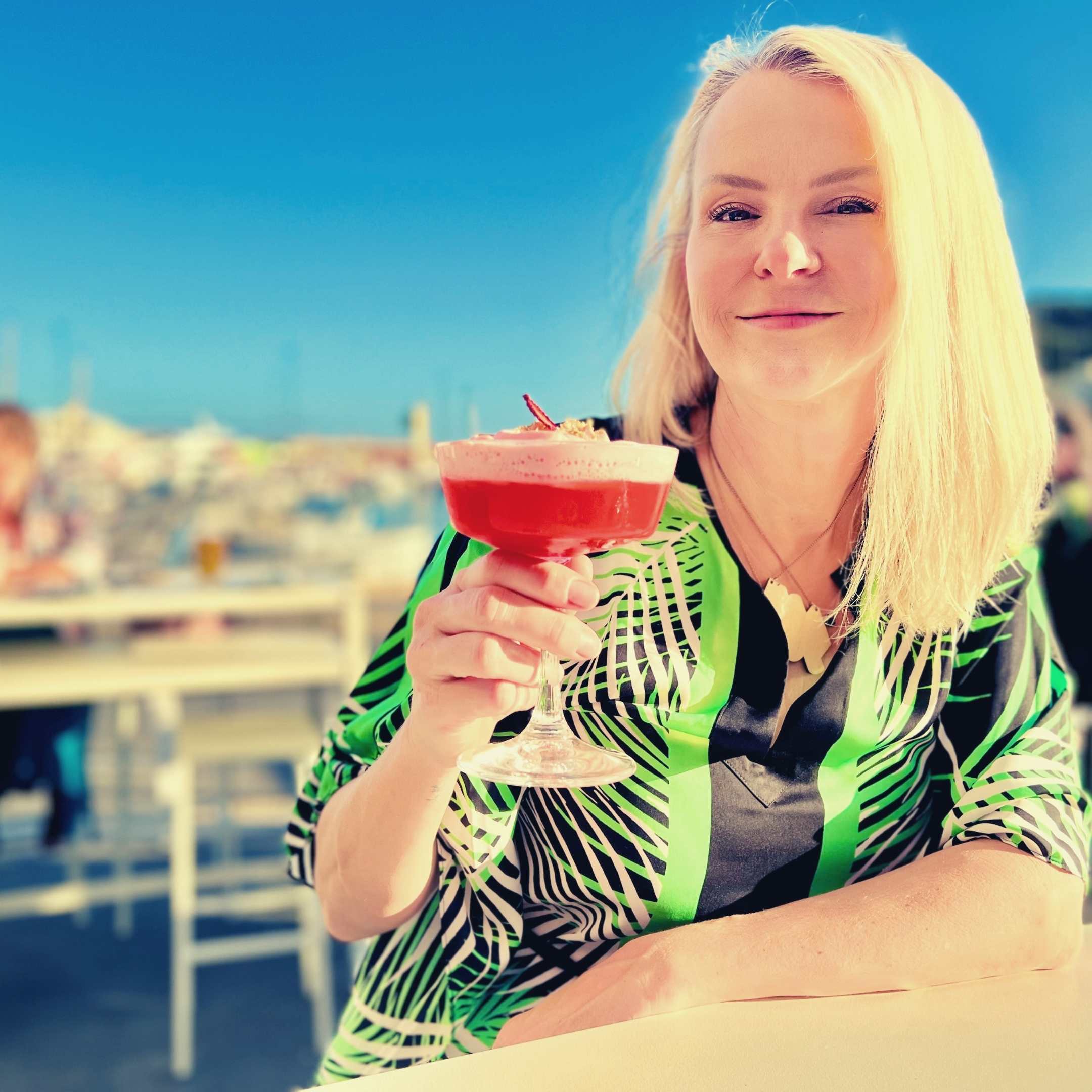 Top: The Single Lady; Beefeater Pink Gin, peach and lemongrass puree, fresh lime juice, strawberry liquor and foam.
Left to right: Smoked Boulvardier; Campari, Rye Whiskey, Cinzano 1757, Vermouth di Torino rosso, smoke. Tokio Sour; Japanese style infused gin, Yuzu syrup, Sake, aromatic bitters, egg white. What A Wonderful World; Brandy, cloudy apple juice, cinnaman and mint syrup, New Orleans bitters, smoke.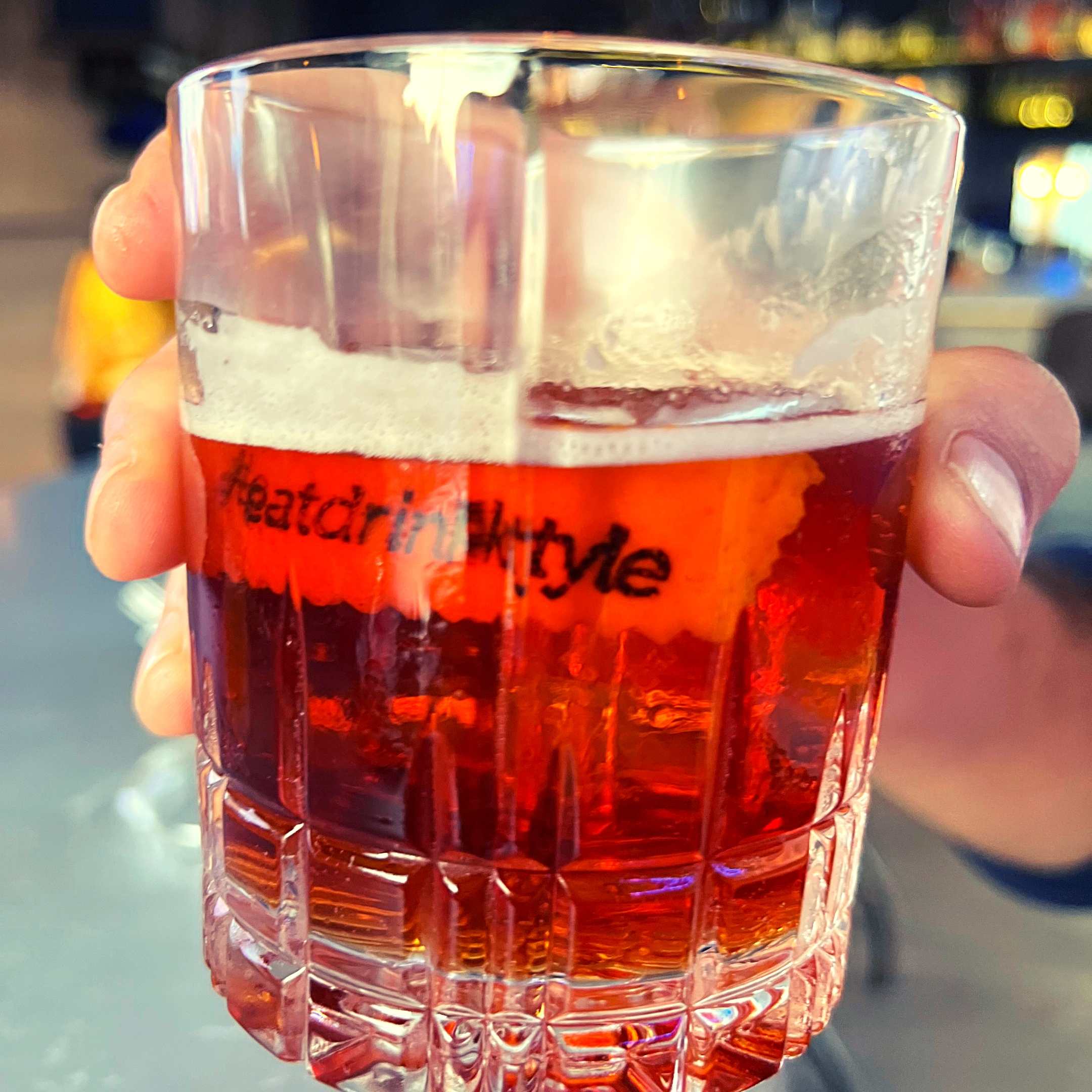 Watch This!
The Sushi – Rolling In The Deep
And breathe. Finally, a restaurant that doesn't make us eat around the clock. Relax, sit back and prepare for five star, colourful, beautifully made sushi. Don't miss the utterly unforgettable Nigiri (fish, served on top of sushi rice), Hosomaki (sushi roll with just one ingredient), Uramaki (the sushi rice is on the outside and seaweed wraps around the raw or cooked filling), Futomaki (a larger suhi roll with nori) or the full Ix-Xatt Sushi Tower – a celebratory mixture of many which is perfect for groups.
They have nailed the balance between fish and veggie options and being a lover of both, the only way forward is table sharing for the best of both worlds. Fret not! If the choice gets too overwhelming, let the highly knowledgeable staff do an excellent translation job and make inspired suggestions to suit your taste. They will always get a standing ovation from us at GITH.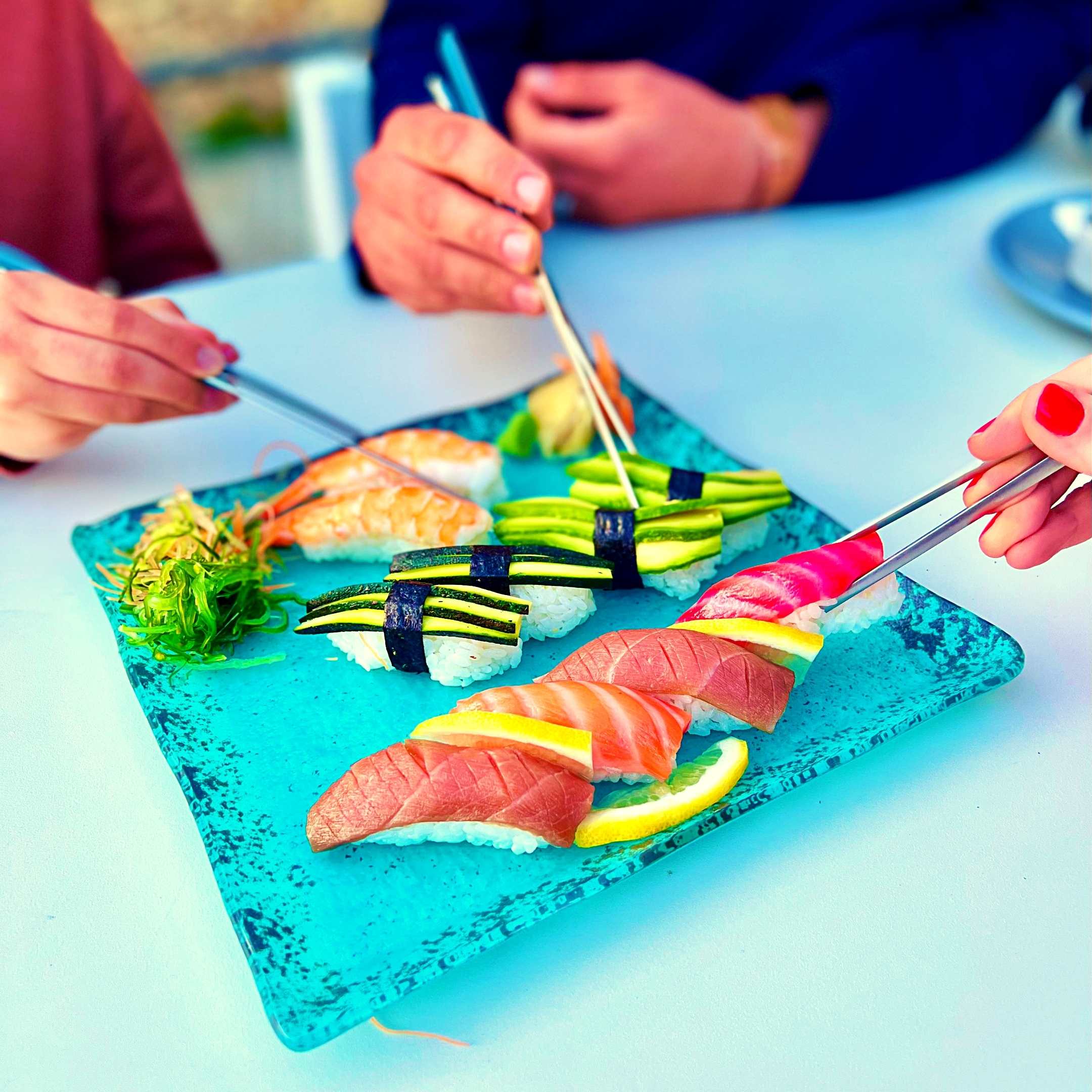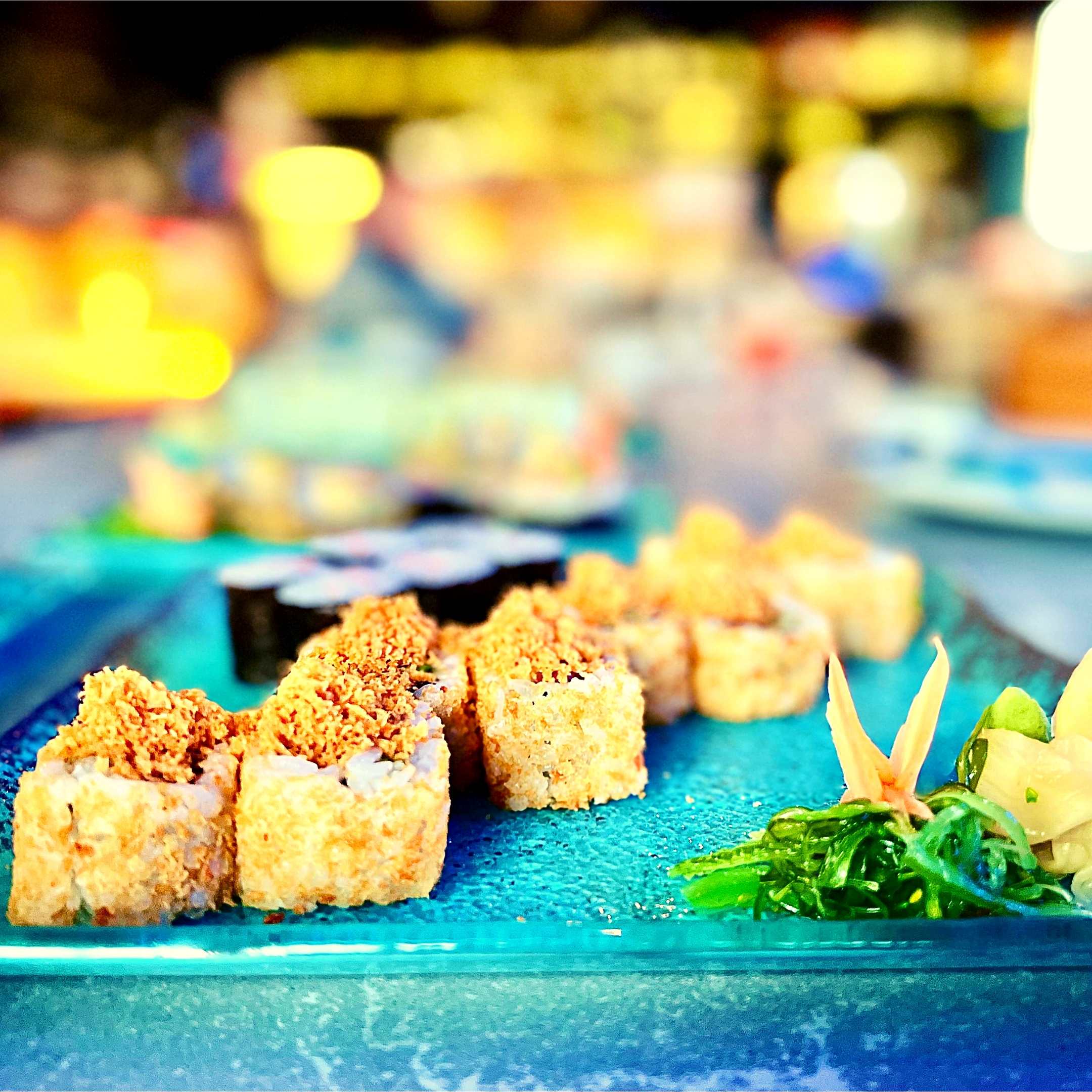 No Meat? No Booze? No Problem!
There are some outstanding vegan and veggie choices on the Ix-Xatt menu. Try the Gyoza served with a tomato and soya bean chutney – it was a hit for our young guest. Wash it down with a soft cocktail. Try the Latina Vibe; prickly pear granita, maracuja juice, pineapple juice and agave nectar.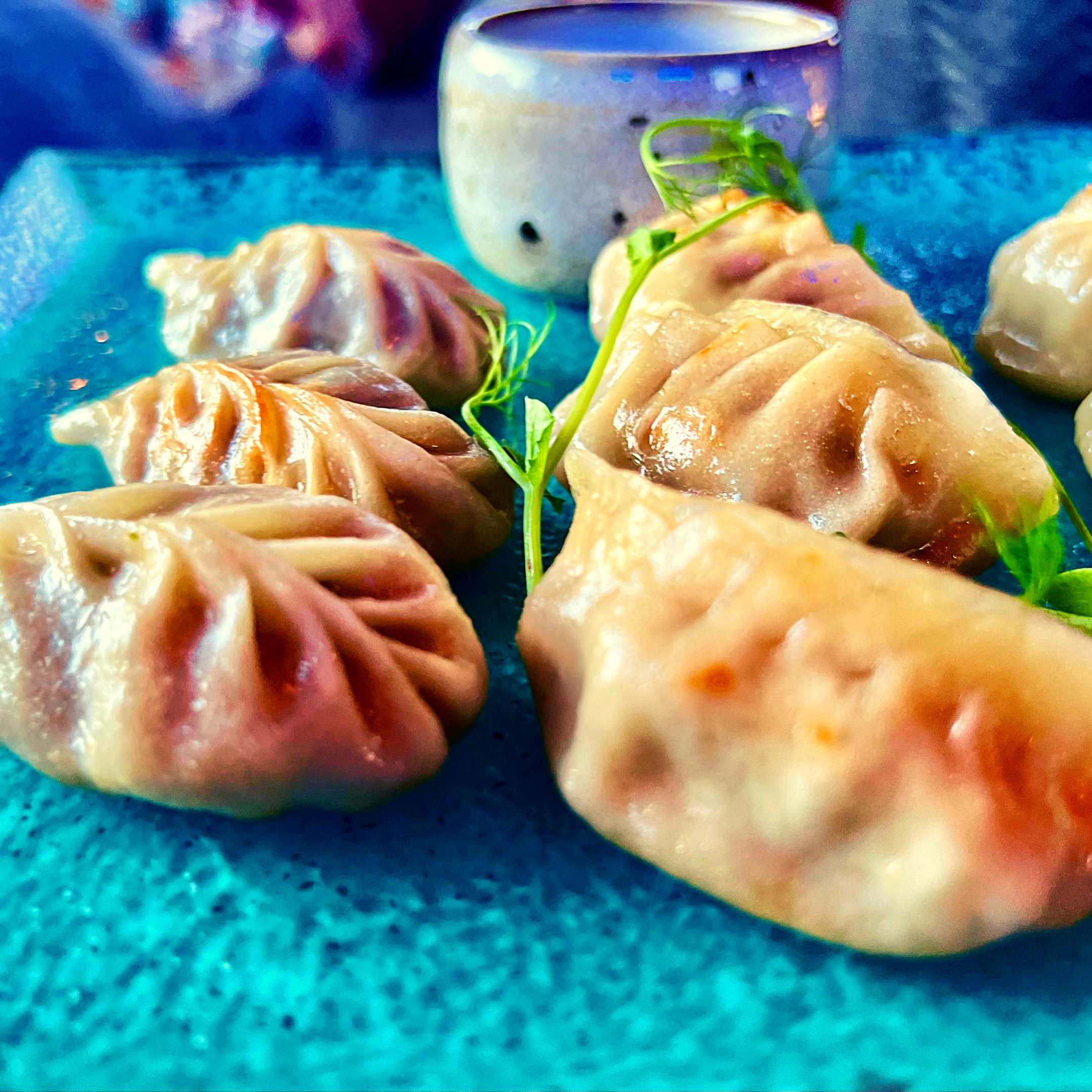 The Music – And The Beat Goes On
Weekends are obviously busiest at Ix Xatt at oone80. From Friday through to Sunday they have a lineup of live DJs playing House, Deep House and Soulful House to keep those high vibes consistent. On Fridays expect a deeper sound, Saturdays they keep it clubby and on Sundays, a nice mid-tempo is kept for long lazy days in the sun.
And when the DJs aren't there, take your pick from the jukebox. There's a superb selection of tracks across numerous genres for you to choose from, so whatever the mood, they deliver.
This authentic Marshall Jukebox is the bomb! You just don't see these babies anymore!
Ix-Xatt at one80 is open Mondays to Fridays from 12pm till late. Saturdays, Sundays and Public Holidays from 11 am till late. More Information here.