Experience Gozo like a local. Learn everything you need to know about Xlendi, Gozo.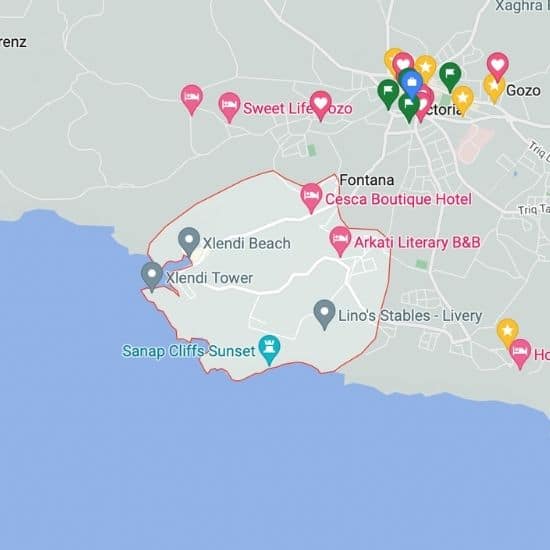 Getting To Xlendi
Xlendi Bay is on the southwest coast of Gozo nestled between the villages Munxar, Fontana, and Kercem and a 20-minute drive from the Gozo Ferry Terminal. The second-largest seafront resort in Gozo, and a hotspot amongst locals and tourists it was originally a tiny fishing village. It is situated at the bottom of a beautiful valley and is served by a large car park close to the seafront with additional parking on the hill as you descend if this is full. If you are travelling by bus from the ferry, take the 301 or the 303 to Victoria, then the 330 or 306.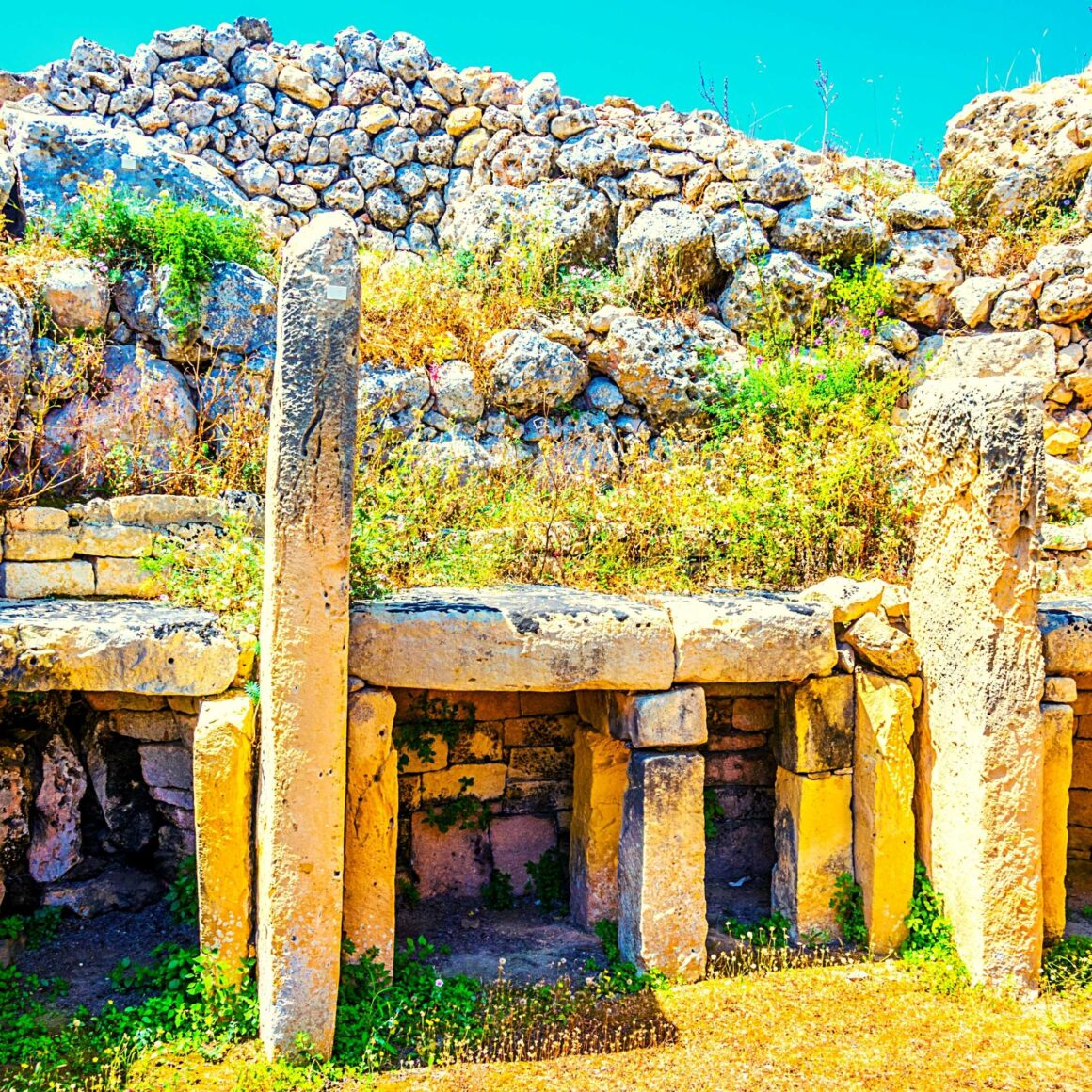 Staying In Xlendi
Staying in Xlendi makes sense if you want to be in a popular seaside bay with plenty to do. The bay is steeped between stunning dramatic cliffs on the right and interesting geographical landmarks on the left such as the Il-Kantra Valley, The Watchtower, and Saltpans, making it a great spot to explore. There is a small promenade with a few gift shops, ice cream parlours, and oceanfront eateries, which are open all day during the summer months. Come nighttime, the area is transformed into a romantic setting with pure holiday vibes. Groceries, are best sourced from the main supermarkets in Victoria, only 10 minutes away by car.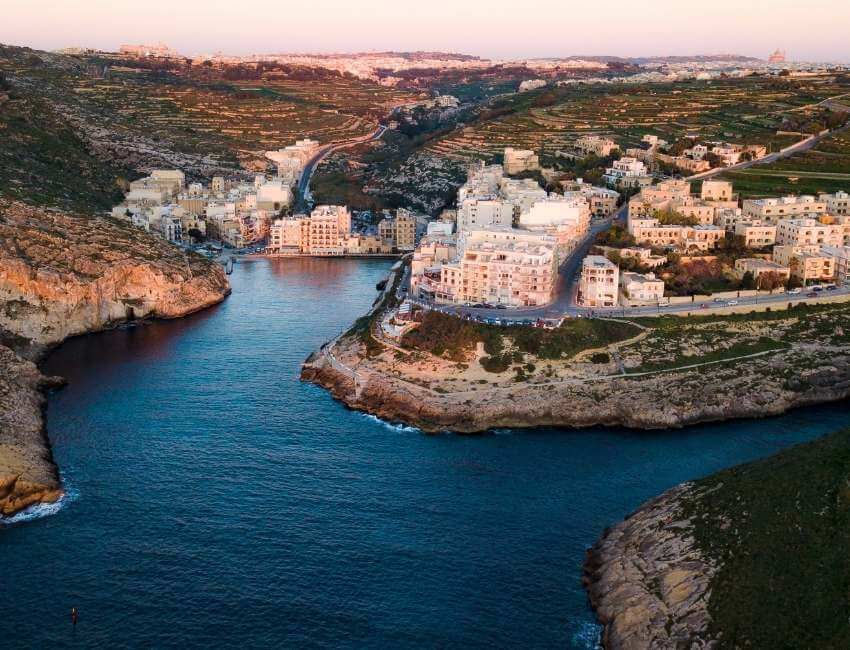 Beaches At Xlendi
You can swim anywhere in the bay at Xlendi. Along the left-hand side of the bay, there is a paved walkway where you can enter the sea from one of the many ladders… or jump off the big concrete diving board! On the right, you can explore the natural caverns, or for the active traveller, enjoy the watersports. Choose from jet skis, paddle boats, and kayaks or hire a private charter to explore the neighbouring coastline and caves. Discover the ultimate list of Gozo's beaches here.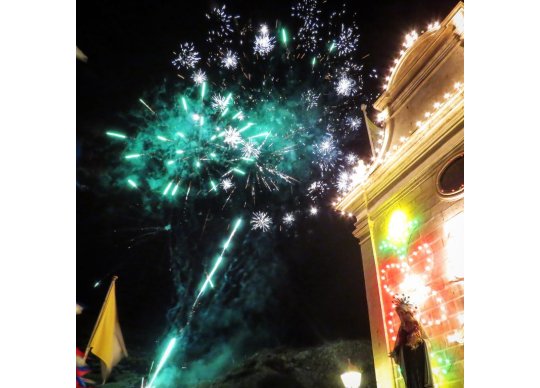 Xlendi Village Feasts
In May, the Feast of St Joseph (San Guzepp) is celebrated in Xlendi, and in September, the area celebrates Our Lady of Mount Carmel (Madonna tal-Karmnu). Both are renowned for bringing the streets of Xlendi alive.
Book restaurants ahead of time to ensure you get a table.
---
Xlendi Gallery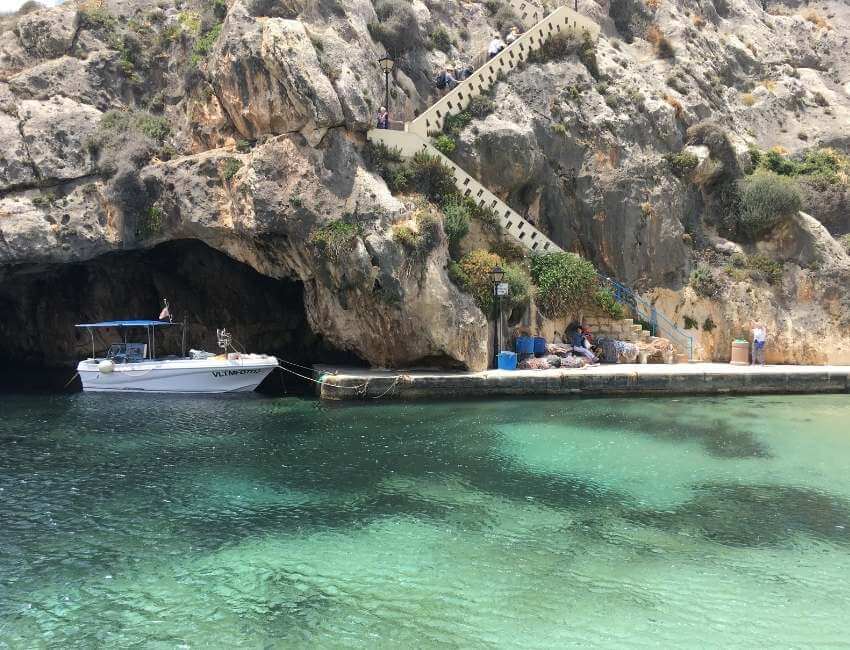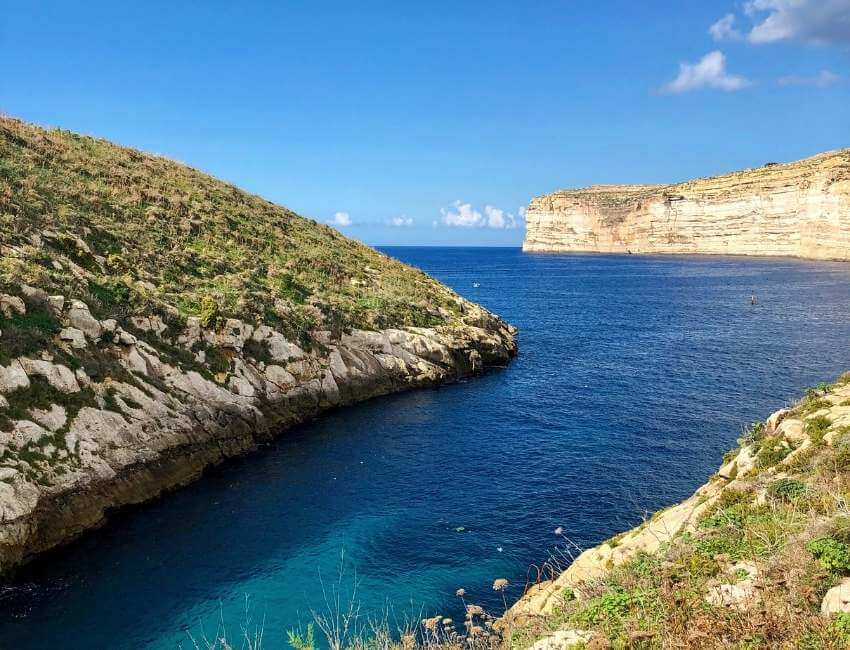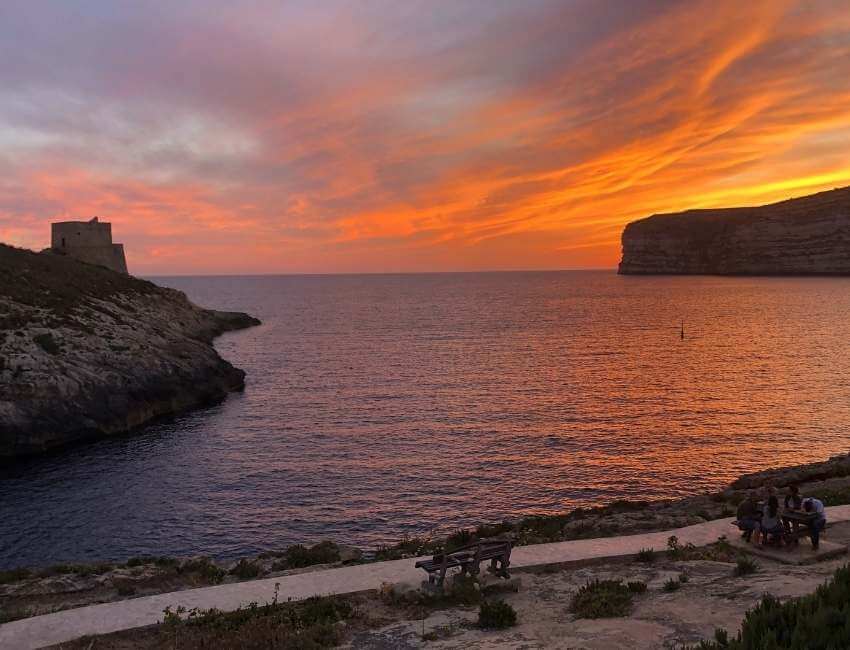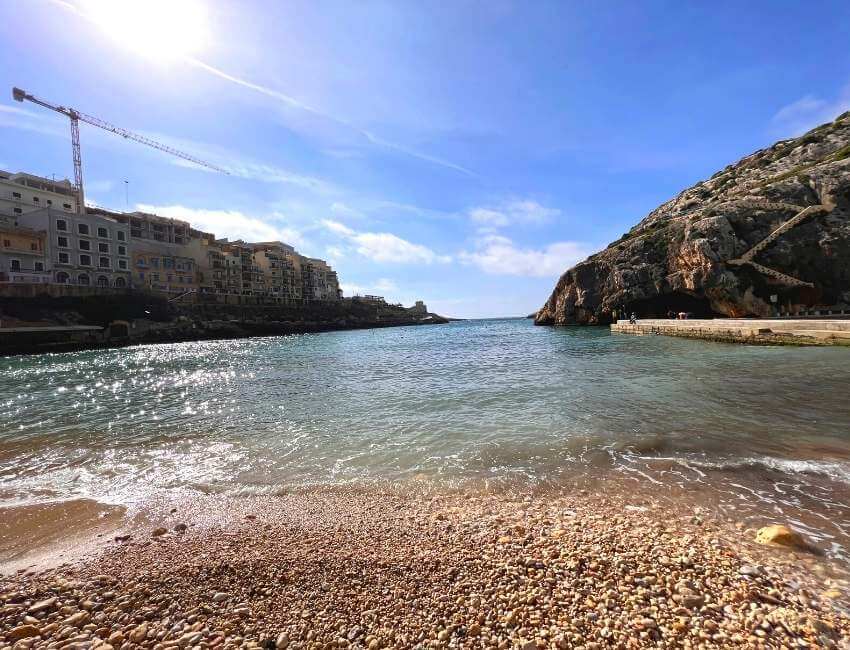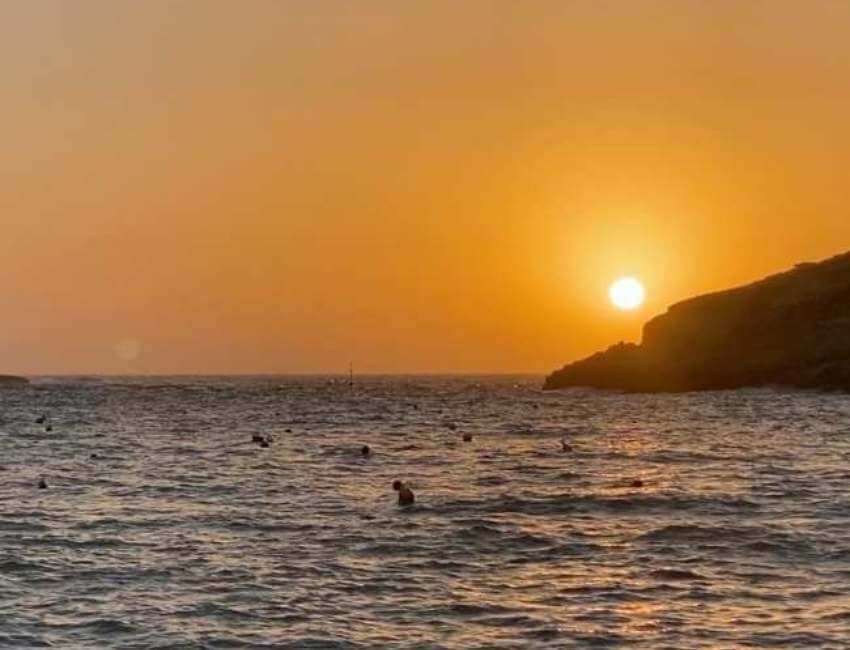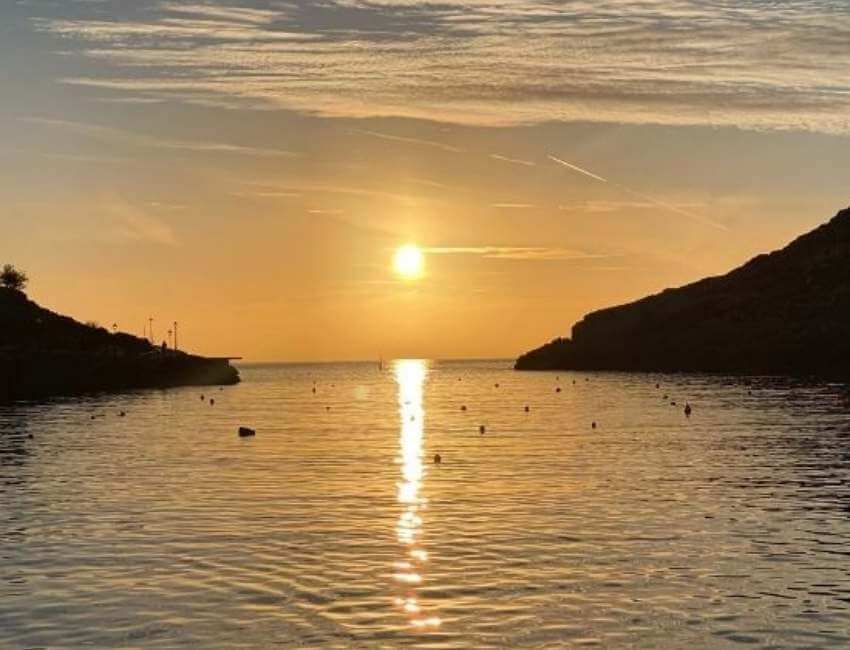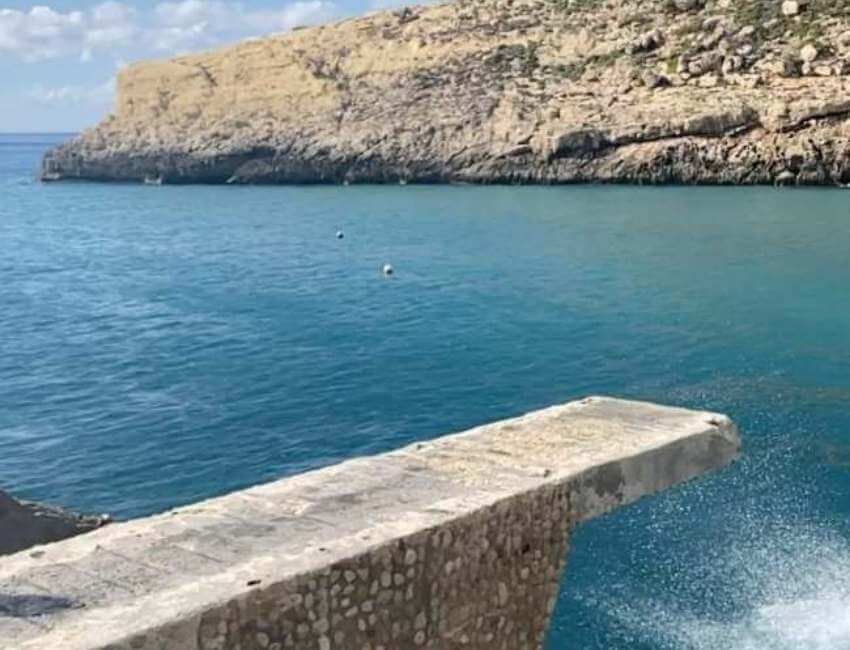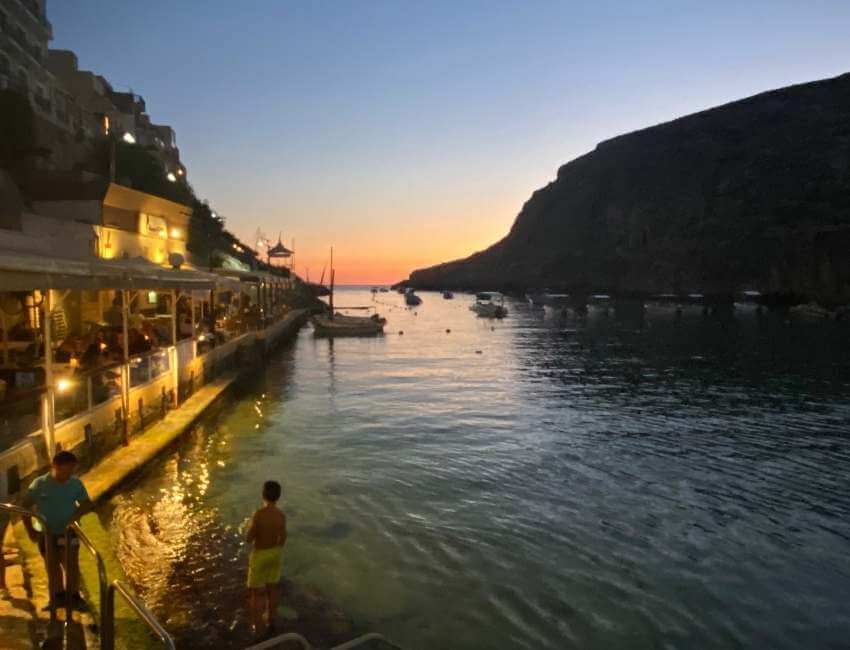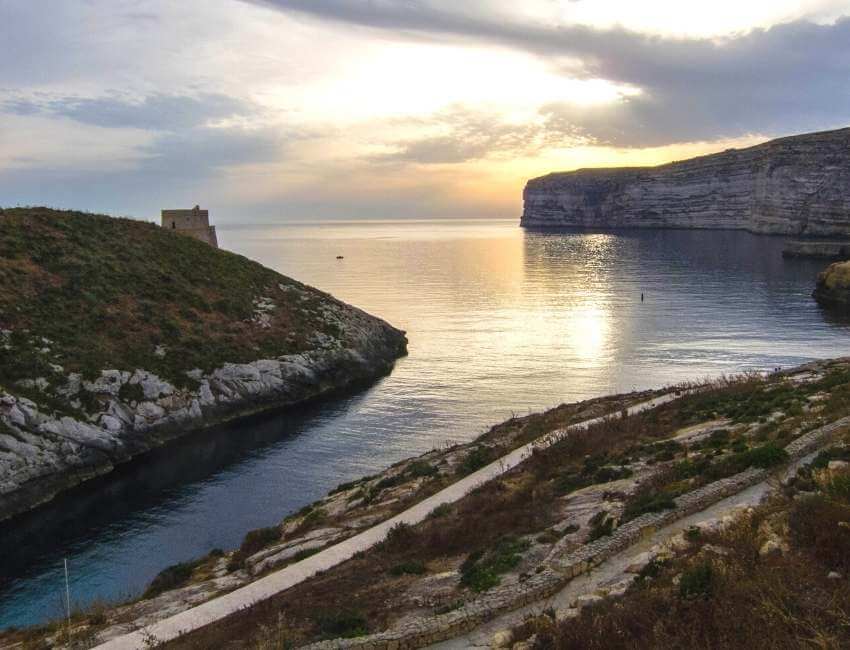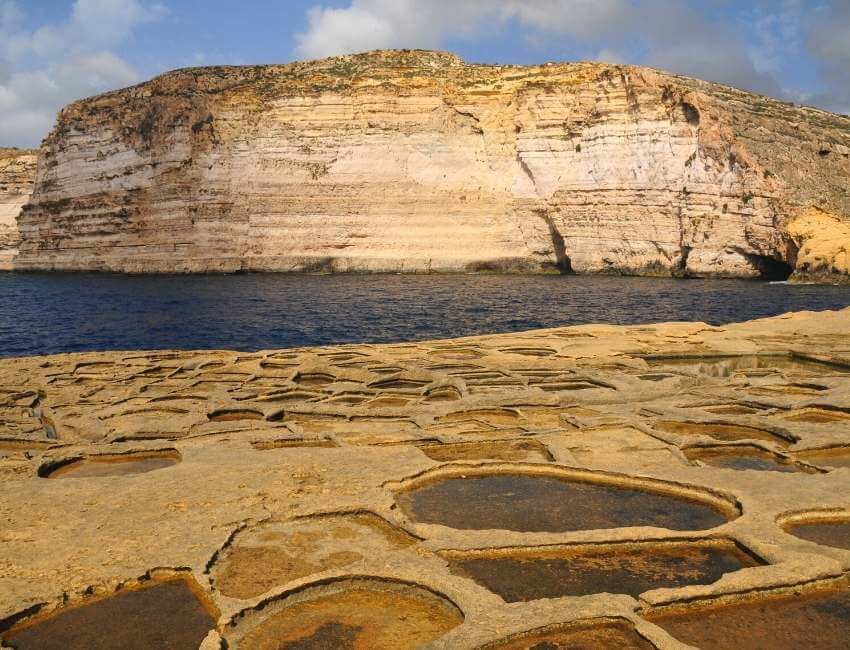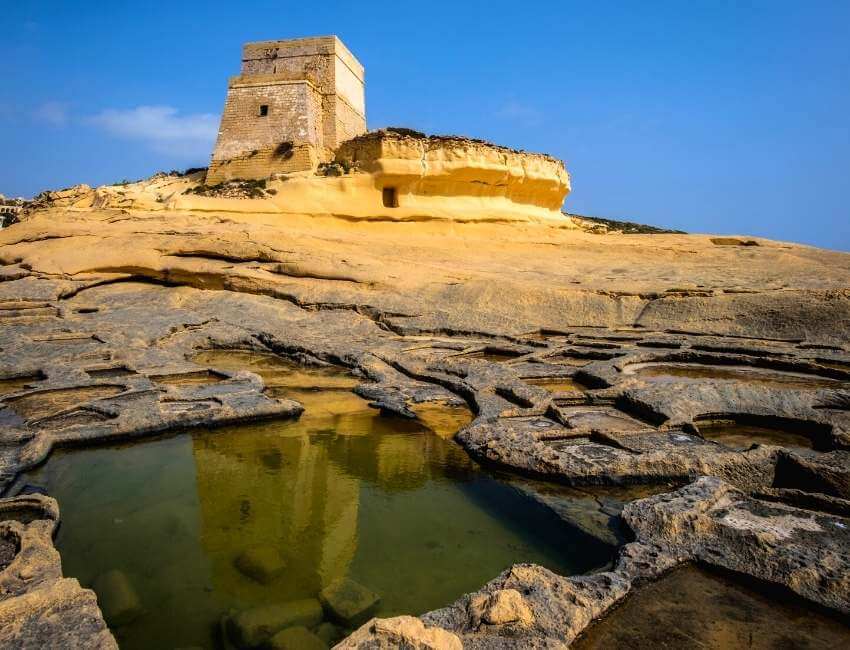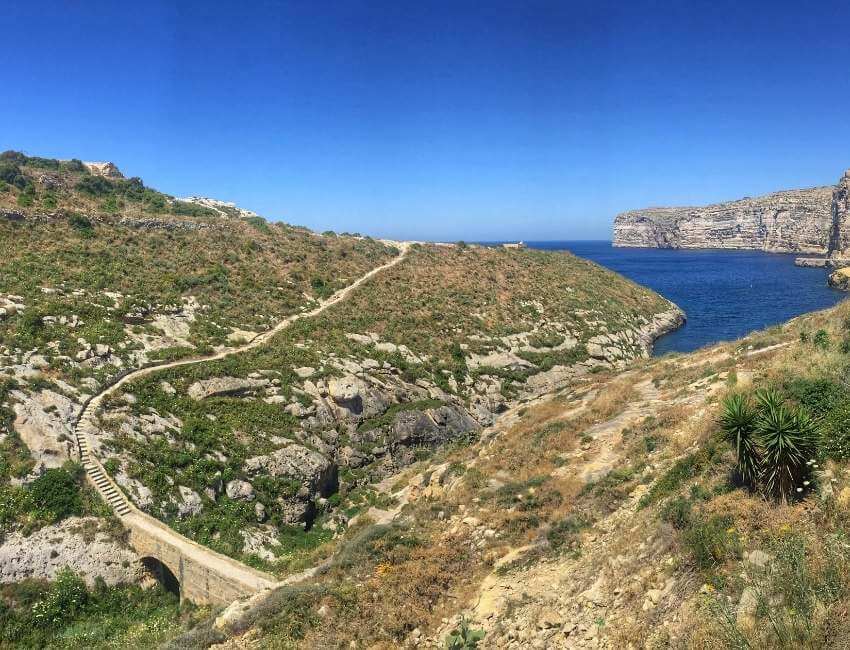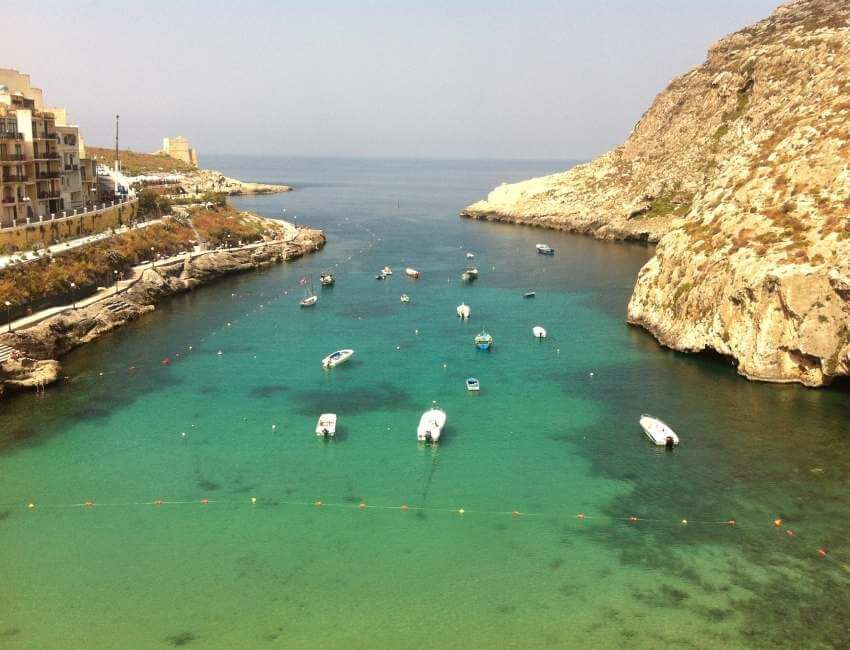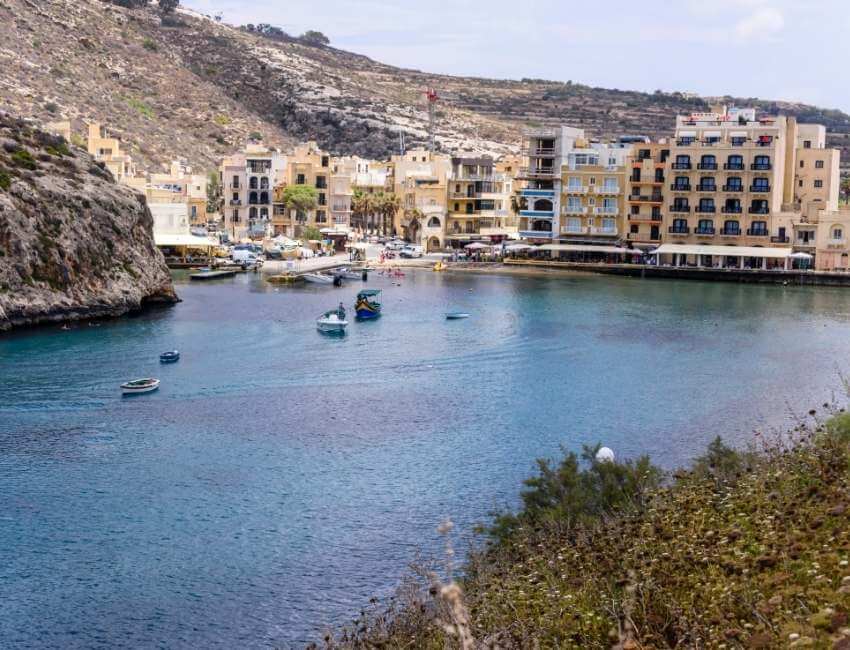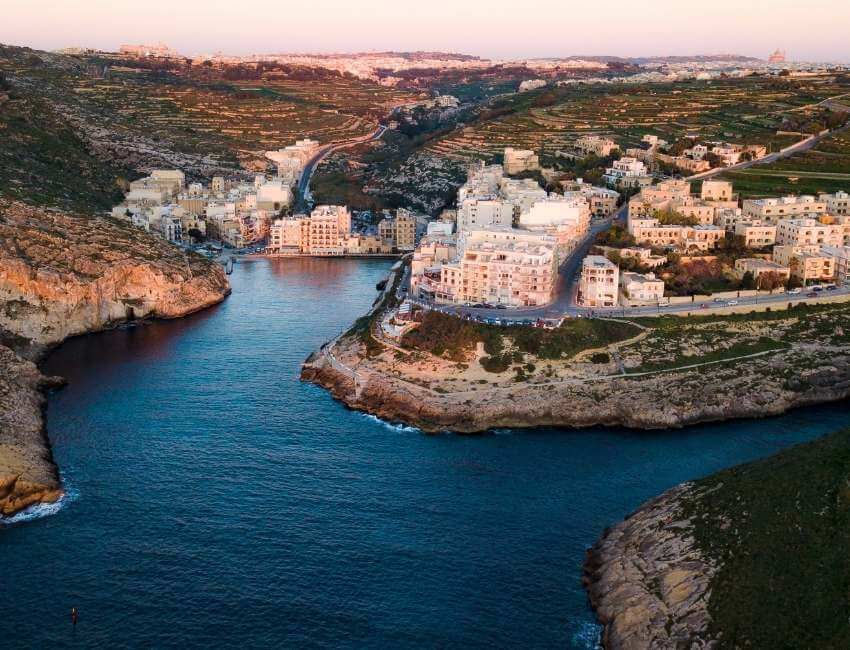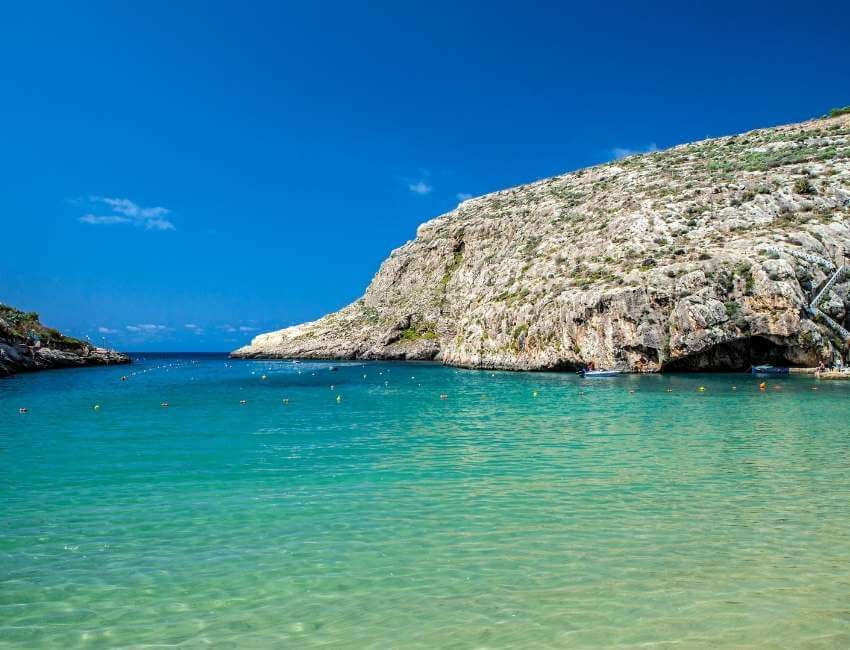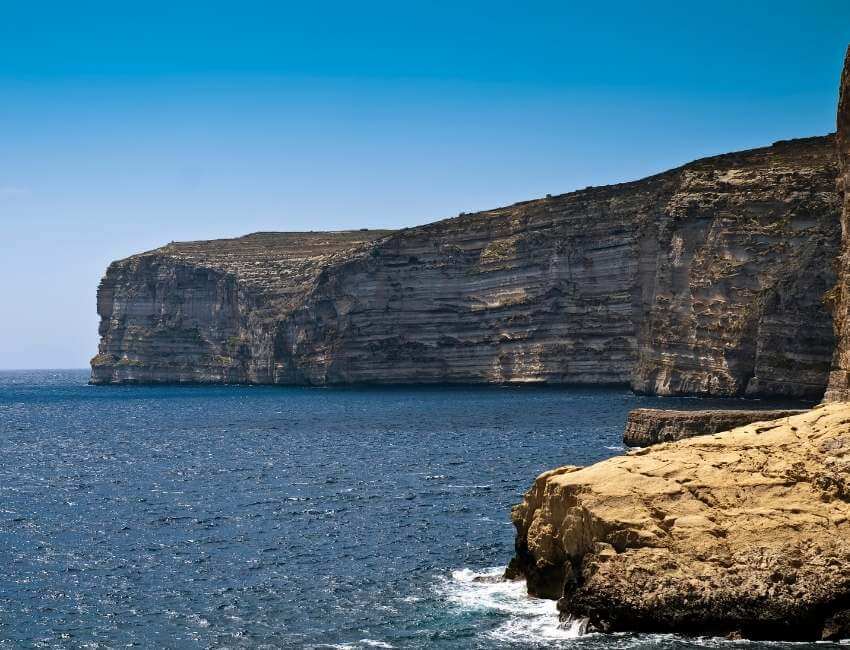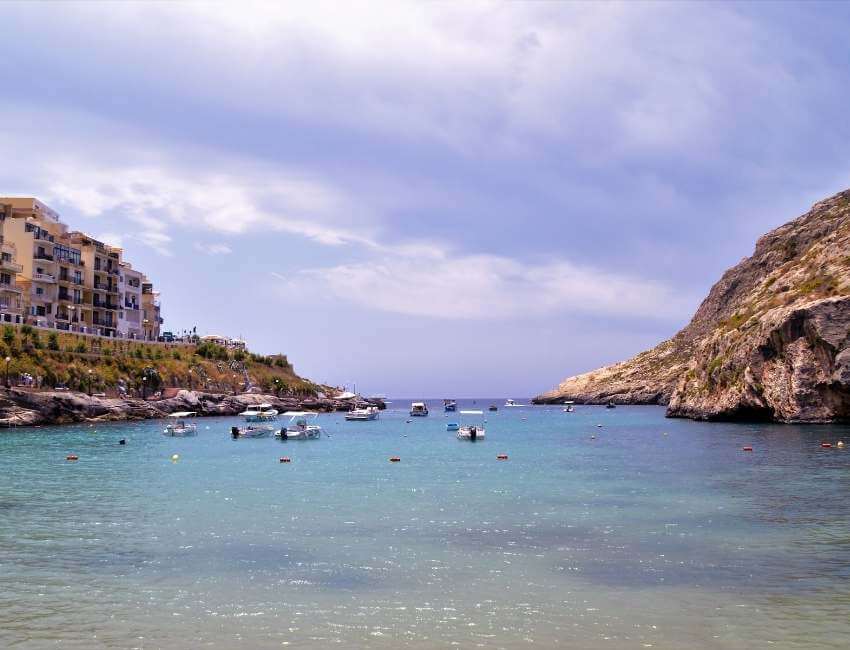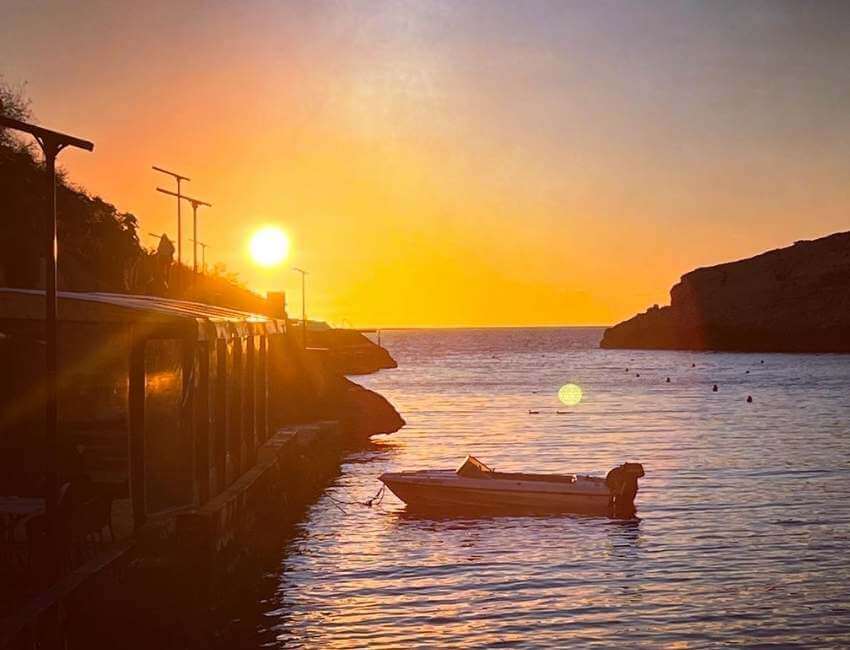 ---
The Best Of Xlendi
Check out accommodation, cool places to eat and drink, plus must-see sights in Xlendi. Bookmark this page if you're visiting us soon as we update it often – and get in touch if you would like us to curate your island experience.
Eat In Xlendi
Breakfast
Set back on a road running parallel to the seafront you will discover FRONT. This trendy restaurant and live music venue offer a tasty breakfast menu with firm favourites such as avo-toast, pancakes, and divine smoothie bowls. Plus a cheeky Bloody Mary if that's your jam!
Lunch
Is there ever a time not to eat by the sea? Or grab a post-swim Spritz or Sundowner? Moby Dick Restaurant is perfect for all three. They offer an extensive menu from traditional dishes, pizza, pasta and sharing platters so you will find something for all appetites.
Dinner
For a truly special dinner setting make reservations for an ocean-side table at Ta Karolina. At night the cliffside is lit up creating an enchanting and romantic atmosphere. This gorgeous eatery is known for quality steaks and seafood specials including lobster. A real treat!
Drink In Xlendi
Drink With A View
Xlendi is a prime location to enjoy Golden Hour in Gozo. The most dramatic sunsets can be seen between January -May, however year-round this seafront resort remains a favourite. Il-Terrazzo is located to the left of the bay and boasts an elevated laidback terrace making it a perfect choice for a sundowner.
Cocktail O' Clock
A holiday by the sea and a colourful cocktail go hand in hand! Zafiro Restaurant has one of the few exclusive seafront spots and is a popular choice with the locals. They specialize in Maltese and Mediterranean cuisine and a vibrant cocktail menu serving indoors or al fresco on their beachfront terrace.
Things To See And Do In Xlendi
Għar Ta' Karolina
Climb the flight of steps cut into the rock face to enjoy a stunning birds-eye view of the surrounding area before descending into a natural cove known as Għar Ta' Karolina. These unusual steps were created in 1889 to provide access to a private bathing spot for the local nuns.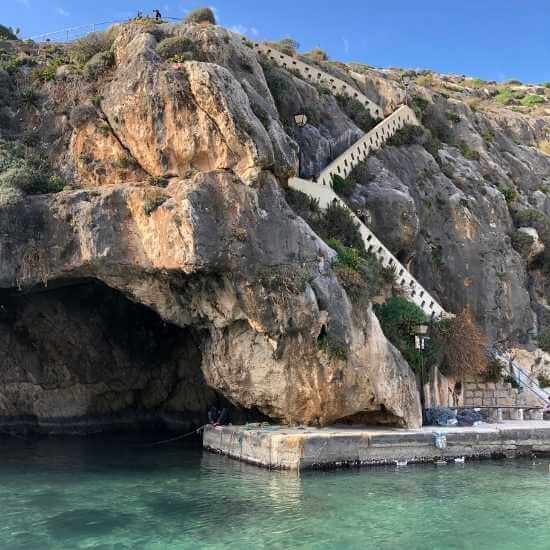 Xlendi Watchtower
Dating back to 1650 the tower is the oldest of four free-standing watchtowers in Gozo and can be reached by foot from the main bay (5-10 minute walk) across a quaint stone bridge over the stunning inlet of Il-Kantra. Discover the location of the other three watchtowers in Gozo here.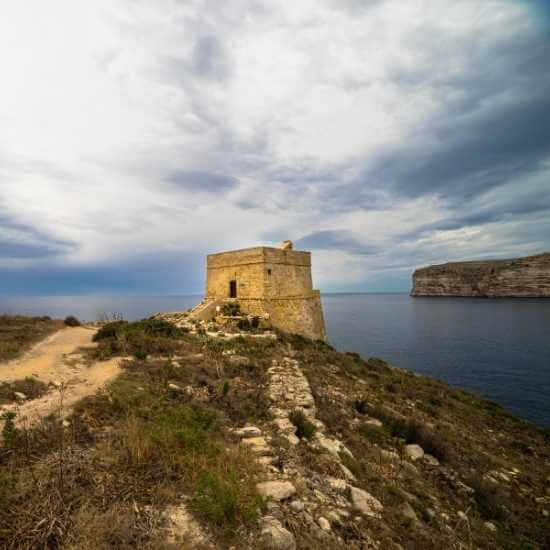 Go Diving
If you are ready to up the tempo and explore the ocean from down under, head to Ritual Dive which caters to all when it comes to diving in Gozo. From try dives and Padi courses, to the super-experienced, they have you covered. They also have a very cool supply shop for all your diving gear.
Accommodation In Xlendi
And Lastly
Don't miss these things to see and do nearby…
Walk the cliffs to the left of the bay towards Munxar.
Take a jetski out from the bay.
Watch the spectacular sunset (best views between January – May).
Get your Italian ice cream fix with gelato from Gelateria Granola.
Enjoy a sunset Segway Tour of Sanap Cliffs with a viewpoint over the beach.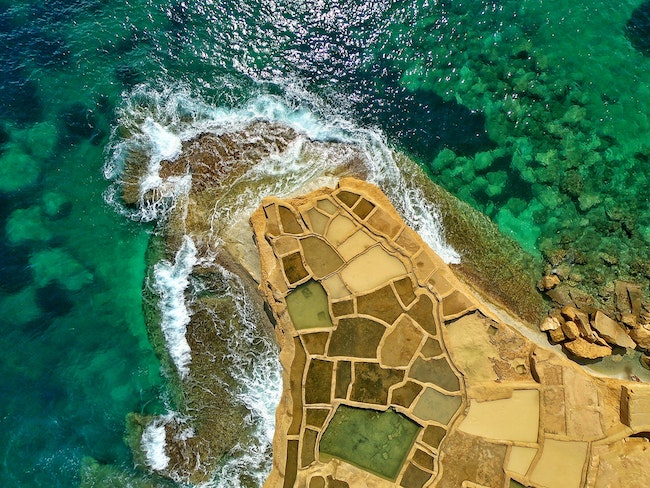 Looking for Activities, Experiences and More?
Search Things To Do On Gozo Island