Make Gozo In The House An Essential Part Of Your Marketing Journey.
We recommend a selection of the best of what Gozo has to offer to over 100K people per month.
Join Gozo In The House offering a 'Best Of' Guide, Events, Custom Experiences, and Booking & Referrals for select accommodation, restaurants, activities, and experiences.
Our platform is a content-led, all-around marketing tool for your Gozo-based business and it's staying all about Gozo forever. It's a search engine building an evergreen library of unique content that will offer visitors a supreme service before they come to Gozo and also serve them while they are on the island.
---
Why Join Gozo In The House?
Gozo is a small island packed with businesses, and people offering products, services, and experiences and our mission is to seek out those doing this well.
If you offer services to visitors or require association with Gozo and/or tourism in general, then join Gozo In The House. From corporates and charities, SMEs, family businesses, and solopreneurs to artists and artisans, because this is the infrastructure that makes up this wonderfully eclectic island.
Improve Search Experience For Visitors.
Provide Accurate Information To Visitors.
Entice Potential Visitors To Gozo.
Centralise Tourist Information.
Improve Your Own Online Visibility.
Rank Higher On Google.
Improve & Amplify Your Digital Presence.
Create A Solid Digital Footprint.
Reach And Entice New Audiences.
Create An Online Library Of Evergreen Content
Share Your News And Updates.
Raise your standards to create change.
---
The World Is Doing This, So Why Not Gozo?
Marketing can be expensive and nowadays – incredibly overpriced. You are either muddling on yourself or spending way too much for not much in return. You are either hoping for more bums on seats, follower growth, more engagement or perhaps to raise your profile on the island right? Some of the time, with the odd boosted ad (or ten) we see gradual results. But there is no comparison to spending that budget on consistent creative digital PR and content that creates long-term connections. Join Gozo In The House, it's a clever way to advertise.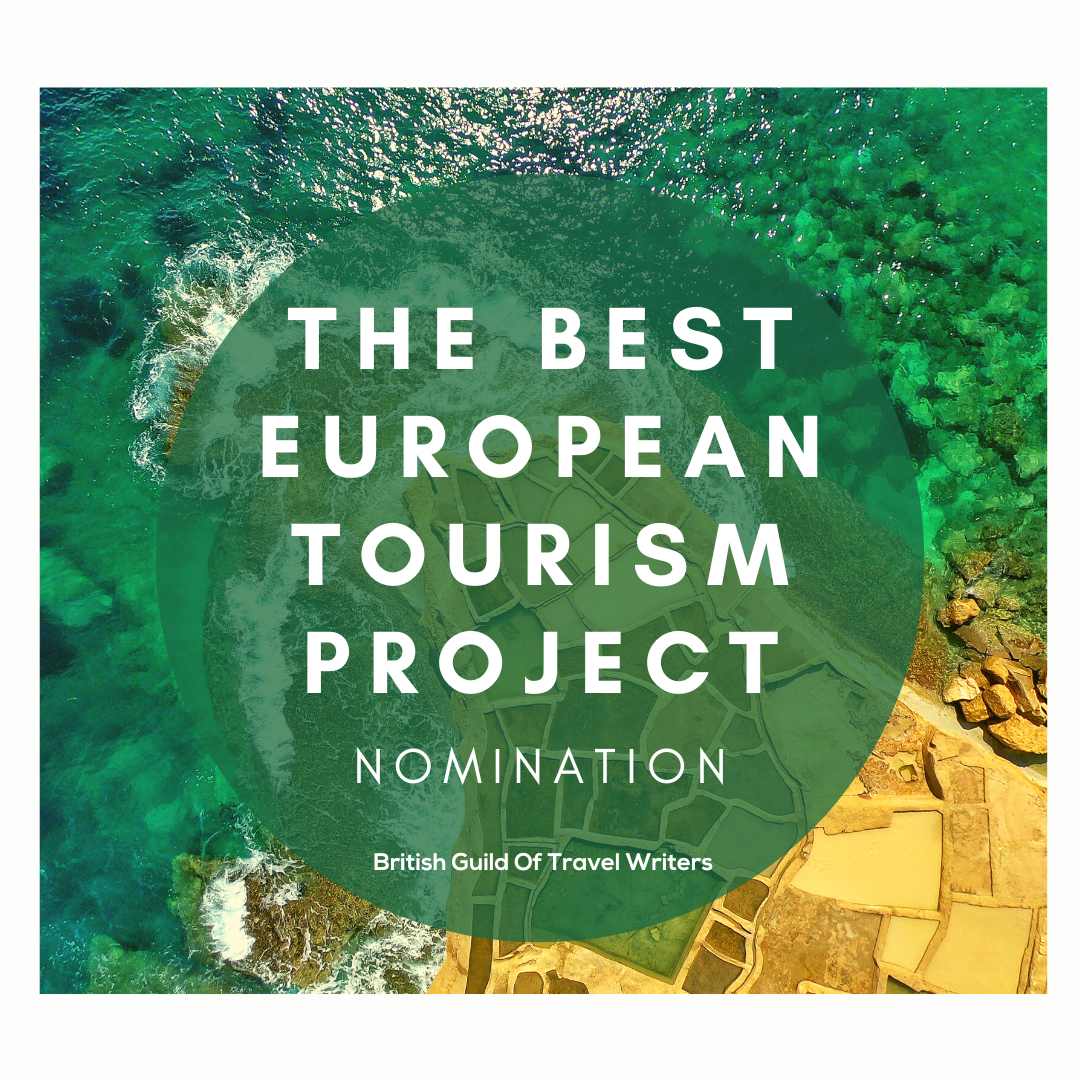 The platform has already gained notability within the international tourism industry being a recent nominee for the prestigious 'Best European Tourism Project' award by The British Guild Of Travel Writers – an amazing experience (and now Michael Palin knows where Gozo is!). This is progress and we will continue to grow, improve and create a stronger platform for this island.
---
What's In It For Users?
Our audiences are either thinking about visiting Gozo or they have booked their holiday and are already on their way! We offer them personal recommendations when they need them most.
1. Easy Navigation To The Best Offerings On Gozo.
Users can filter results by category or location to find your business on our guide or by searching the whole site for your content. By searching in this way, users can find the exact product or service they need, when they need it. We've spent over 3 years building our brand to add value to yours and we are constantly striving for better.
2. A Deeper Dive Into The Businesses We Represent
Our experience in digital communications runs over 2 decades and this shows through our creative and unique content. We influence our audience from a place of honesty and truth and fun. When you join Gozo In The House, we tell your story and showcase the very best of what you do, so our audience makes positive connections with your offerings and can't wait to sample your wares.
2. Direct Booking Facilities
Our platform now has direct booking and referral facilities for Featured Listings. That means you are one click away from a conversion.
3. We Are Launching Custom Experiences for 2023
We are putting together custom experiences on Gozo for our audiences this year offering both tailormade days out, ready-made experiences and our own retreats.
4. We Have Our Own Festival for 2023
We have launched LIQUID SPIRIT Boutique Festival for Gozo this year and have already sold hundreds of tickets! Join Gozo In The House and benefit from further PR and exposure through our festival campaign and personal recommendations to our festival audiences.
---
Community
This platform is not just for visitors, there is a long-term vision to serve our community which lies at the very heart of the GITH ethos and incentive. We have become an invaluable resource for freelancers and sole traders who meet, collaborate, and share ideas, and having chosen Gozo as home, it's imperative the platform continues to make a positive difference.
---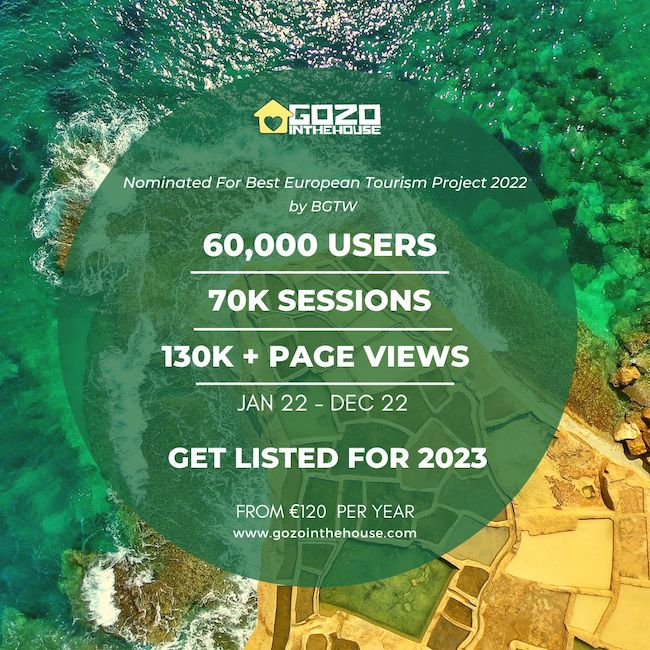 GITH founder Andrea is the author of the book 'One Giant Leap Into Social Media Marketing and ran a Brand, Marketing, PR, and Events agency in London for 18 years. (she also had a few hit records in Malta once upon a time but that's another story.) She has launched numerous businesses for other people, manned some pretty big international events, grew and engaged with, a record number of audiences, and reviewed some of the best restaurants in the world.
---
Join Gozo In The House
Our products and prices have been carefully designed for Gozo businesses. They are a cost-effective and super-creative way to build a presence and exposure in our local marketplace and to grab the attention of our international audiences. Register your business below.