Friends of the Earth Malta have devised The Malta Farm Map aiming to connect farmers and customers directly.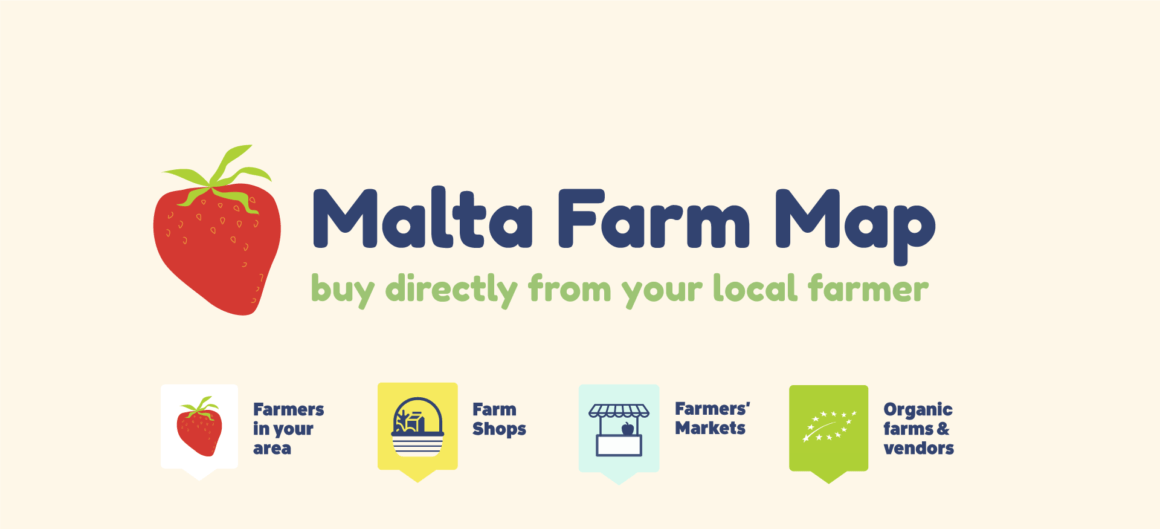 Friends of the Earth Malta (FoEM) has recentlylaunched its "Malta Farm Map", an initiative aiming to promote and support local farmers sell their local fruits and vegetables.
As part of their mission to preserve permanently local farmland and communicate with the public about the importance of eating local, FoEM published a farm map focusing on local farms and producers who wish to retail their products directly to the consumers without including any third party for the sale-purchase of products in Malta and Gozo.
During the launch, Martin Galea De Giovanni, FoEM Director said "This free service aims to connect farmers and customers directly in this time of crisis. At Friends of the Earth Malta we receive a lot of requests from our members asking us about which farmers sell their local produce directly."
Through this map FoEM want to consolidate a direct sales platform for agriculture producers and customers to know how and where to purchase products and services from local farms. In thus doing, their motivation is to bridge the distance between small and local producers and the people.
Nastia Caruana Finkel, project coordinator at FoEM, added: "Farmers put a lot of work and passion into growing food, and we want citizens to get a glimpse of that. Right now people want to support local farmers but are finding it hard to purchase from them, and we hope this list will be a helpful bridge."
With the demand growing for sourcing local and sustainably-grown fresh products, direct sales offer a tremendous benefit to local agriculture in that they sustain directly the people who are responsible for bringing food to our table. In thus doing, the concept of direct buying from the producers ensures numerous economic and social benefits.
CALLING ALL GOZO FARMERS!
Are you a farmer or a producer of agriculture products and ever thought how you can reach a wider network of consumers? Or even, as a consumer ever wondered who and what story is behind every product we buy and consume?
WHY SHOULD FARMERS LIST PRODUCTS ON FARM MAP?
Login to www.foemalta.org/maltafarmmap in order to locate your nearest friendly farmer and buy their fresh local produce directly from them. In that way you will be supporting the local farming community which had already been struggling even before the current COVID-19 crisis.
A fair return. Better financial equity for farmers and swift payments with prices dictated by producer and not middle-man.
Better visibility for your products. Opportunities to interact with customers that allow you to both promote the uniqueness of your products, introduce customers to your farm and receive feedback and suggestions
Support local and eco-products. Listings will better showcase the impact and importance of farming to village areas as well as the importance of the state in providing jobs and protecting the rural landscape of Malta and Gozo.
Bring joy to the community! Connecting people around farming reaps benefit to the community which helps to reconnect with the agrarian heritage and continue the farming tradition in the future.
Contact FoEM on info@foemalta.org or call on 79961460.Toggle panel: Yoast SEO