It's Lampuki Season, Could This Be Malta's Favourite Fish?
Traditionally Lampuki season begins on 15th August in Malta and runs until the end of December, when this species migrates through the Maltese Archipelago. During this time you will find Lampuki at local fishmongers and making an appearance on restaurants 'Specials'. Torta tal-Lampuki (Lampuki pie) is a firm favourite in Malta, however, today we share a different way of preparing this delicious delicacy paired with basil, olives and capers – so you can truly taste the Med!
why gith loves A Mediterranean diet
Fresh Fish: We are blessed to live on a Mediterranean island with an abundance of local delicious fish and seafood. Eating from 'ocean to plate' is a more sustainable practice rather than importing fish, plus fresh produce means more nutrient dense. Fish is an excellent source of quality protein and minerals such as selenium and zinc and oily fish such as salmon, anchovies, mackerel, sardines and herrings are loaded with omega 3 fatty acids which support brain function, hormone balance and a healthy heart.
Rainbow Diet: Eating the rainbow is arguably the best piece of nutrition advice going! When we eat a variety of colours we are exposed to the full range of micronutrients and different types of fibres. The Mediterranean diet is bursting with vibrant produce, and the deeper and brighter the colour the more nutrient value.
Healthy Fats: a key component of the Mediterranean diet is healthy fats think oily fish, nuts, seeds and of course olive oil. When choosing olive oil, select an 'Extra Virgin' variety, which is unrefined and the best quality since it retains it's natural antioxidants and healthy monounsaturated fats.
Recipe: Mediterranean Lampuki
"Dorado or Mahi-Mahi are better known as Lampuki here in Malta and are one of our plate specialities when in season. Lampuki can be fried, grilled or baked in foil according to preference. The smaller the Lampuki, the more moist and tender they are. So you may opt to cook two small ones, rather than a very large one."
Samantha Saliba
What You Will Need
Serves Two
4 tbsp olive oil
2 small lampuki cutlets or 1 large
1 cup flour
Salt and pepper
1 chopped onion or 4 small onions
2 chopped garlic cloves
1 tbsp tomato paste
400g tomato polpa
5 tbsp olives
3 tbsp capers
Handful of chopped fresh basil
2 bay leaves

Salt and pepper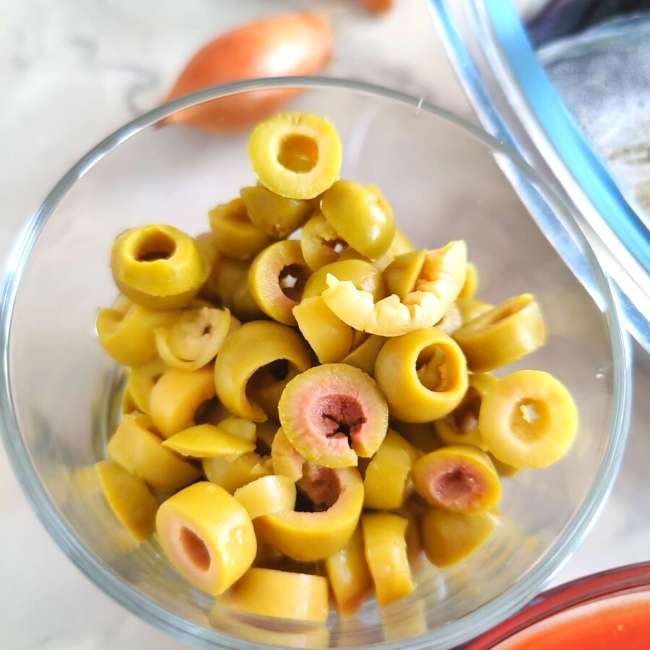 How To Make
Roll your lampuki cutlets in the flour until all sides are covered.
Add the oil to a pan on medium heat and when heated, add the fish pieces. Fry on both sides until golden and fish is cooked through.
In the meantime prepare your sauce in another pan with a dab of olive oil on medium heat. Sautee the onion and garlic until fragrant. Add in the bay leaves followed by the polpa, tomato paste and season. stir and allow to simmer for a few minutes.
Add in the olives, capers and basil and stir for another minute. Place the lampuki cutlets in the sauce and allow to simmer on low heat for another few minutes
Serve the lampuki cutlets with the sauce alongside some green salad.
Are you passionate about cooking and have a recipe you would like to share, then get in touch at hello@gozointhehouse.com?